Brian Kreutzkamp realizes this coronavirus-impacted water polo season is simply about getting the kids back in the pool and competing again.
But that doesn't stop the Sacred Heart Prep boys' water polo from wondering: what if?
What if this was a normal season? Because Kreutzkamp knows, and anyone who follows the sport with any regularity knows, this group of Gators of is special.
That much was evident as they simply went out and dominated rival Menlo School, 13-3 in match Wednesday.
"I do think about that," Kreutzkamp said. "I know the whole time we were saying it's about getting the kids back competing. But can we play more games?"
The Gators will have to settle for the next best thing – a schedule of probable Central Coast Section Open Division opponents and SHP is dominating all comers.
The Knights, who came into the match having smashed their four previous opponents, were in turn smashed by SHP. Menlo struggled with their offense for most of the match as the Gators shut down the Knights at every turn.
"We've had this great motion offense all season," said Menlo head coach Jack Bowen, adding the Knights scored 12 goals in a win over Bellarmine and 17 in a win over St. Francis.
"Against their defense, we drove and then stopped. … and that cluttered things up."
The Gators had been scoring in bunches as well so far this season, but Kreutzkamp said the focus in practice leading up to the Menlo match was on the defensive end.
"That was our best defensive effort of the year. We wanted to worry less about scoring goals and just getting stops," Kreutzkamp said. "When they did get into their offense, we had Griff (Griffen Price) in the goal."
It took less than a minute for the Gators to get on the scoreboard as hole set Michael Heller drew a 5-meter penalty shot that Jake Tsotadze converted.
It was one of two penalty shots Heller drew, who also induced a pair of kickouts against the Knights as well.
"[Heller was] definitely the strong force in the middle," Kreutzkamp said. "He changed the game."
The Gators got their transition game going on their second strike. After a Menlo shot barred out, Price threw a perfect outlet pass up the left side of the pool to Bear Weigle, who found Gavin West who put it away for a 2-0 lead. Tsotadze gave SHP a 3-0 first-period lead when he scored on a restart as he finished with a hat trick.
West added a hat trick to go along with a pair of assists, while Johnston also added three goals. Isaac Rotenberg had two goals and Price finished with 10 saves.
The score could have been worse if not for the play of Menlo goaltender Zayd Mahmoud, who made three saves in the opening seven minutes, including a point-blank stop. Mahmoud finished with seven saves for the match.
"Zayd had an exceptional game," Bowen said.
SHP added three more goals in the second period on strikes from Luke Johnston, Jack Vort and Tsotadze before Menlo finally got on the scoreboard when Tommy Kiesling found Jack Murad on a drive, who beat Price from the right wing with 13 seconds left in the first half with the Gators leading 6-1 at the break.
If there was any switch in momentum, SHP snatched it right back to start the third period, getting a goal from West less than 30 seconds in for a 7-1 advantage. Three more goals gave SHP 10-1 lead midway through third and it was pretty much all over but the shouting.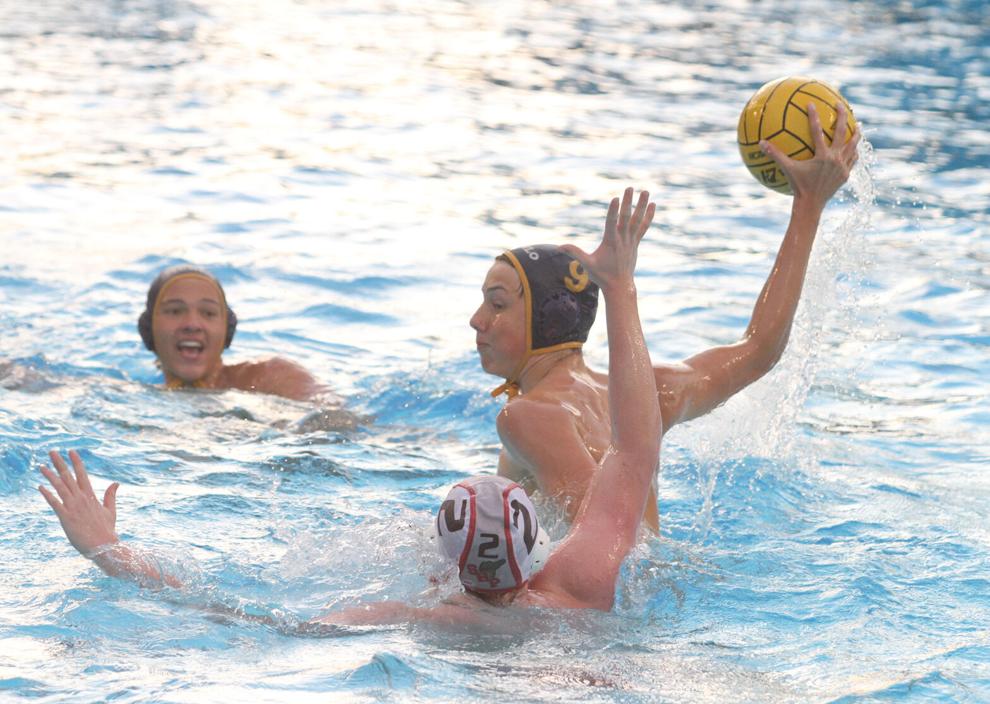 Menlo added its second goal with just over two minutes into the third period when Greg Hilderbrand scored his only goal of the match off an assist from Kiesling. Hilderbrand assisted on the Knights' third goal, with Jackson Kay converting the pass.
Despite the lopsided loss, Bowen was pleased to have a heat check to the Knights' season.
"I'm glad this came when it did. … We got rattled tonight," Bowen said. "We're a good team, but we have a lot of work to do."