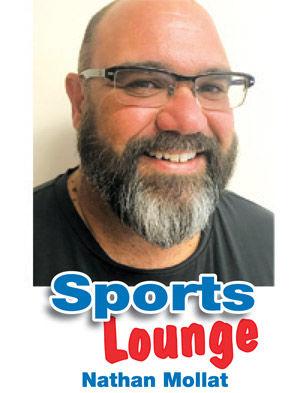 The week of baseball's All-Star Game is one of the slowest sports weeks of the year, so much so that ESPN's ESPY Awards — much like the Oscars or Emmys, a big pat on the back to multi-million dollar athletes — is an actual "thing."
Not surprisingly, the ESPYs honor a Best Male and Female Athlete of the Year, very de rigueur categories at these kind of awards shows, kind of like Best Picture.
Which got me to thinking: who would I choose? First and foremost, I would add an extra category for overall excellence. And because it could be a man or woman, I'll use the term Sportsperson of the Year and my choice would be American soccer star Megan Rapinoe.
Who surprisingly (or not), was not even nominated for an ESPY.
No athlete in any sport has done more for her sport — and for women's sports in general — than what the outspoken forward for the U.S. Women's National Soccer Team has done in the last month as the face of American soccer as Team USA marched to the 2019 Women's World Cup title. In this day and age when athletes are afraid to have an opinion on anything and are reluctant to speak openly with reporters for fear of hurting their brand, Rapinoe came into the Women's World Cup, kicked open the press conference doors and took to task all that is wrong with women's soccer and, by extension, women's sports in general. She took on both the U.S. Soccer Federation and FIFA for the huge discrepancy in pay between female and male players. Both organizations make plenty of money. There is no reason the men should make 10 times more than what women do.
But how many of her colleagues and peers would have the audacity to actually say what is on their minds, challenging the system in the process? Not many. Some may find Rapinoe annoying. I find her candid comments refreshing. She is not trying to run away from them, like so many others would. In fact, if anyone is willing to listen, she will explain her comments and where and why she stands on a subject. It's not so conducive for sound bites, but she can't be accused of not standing behind her words.
But just shut up and play, right? Well, Rapinoe backed up her fiery press conferences with fiery play on the field. She led the U.S. — and the tournament — in scoring to earn the Golden Boot award for most points scored and the Golden Ball honor given to the tournament MVP as she helped guide the United States to its second straight World Cup title and fourth overall.
Rapinoe's performance on the field and behind the mic could have ramifications for years to come. Much as the United States' iconic World Cup win in 1999 — the Brandi Chastain shirt-stripping celebration — was credited for ushering a new era for female athletes, Rapinoe is on the leading edge of helping bring women's sports into the modern, #MeToo era. Fans were chanting "Equal pay! Equal pay!" immediately after beating Netherlands in the finals and again during the championship parade in New York Wednesday. That is a direct result of Rapinoe addressing the issue over the last month.
A player who scored the most goals in leading her team to a world championship, a strong and independent woman willing to speak her mind in the realm of sports that is increasingly devoid of anything of substance, Rapinoe should be commended for her work on and off the field. A true sportsman in every sense of the word.