With the Peninsula Athletic League athletic directors Tuesday recommending to align the PAL schedule with both the Central Coast Section and Central Coast Section, it all but makes official what has been known for weeks — there will be no fall sports season.
While the extra time off is a benefit to no one, there is a silver lining as coaches, teams, schools — and officials — who have a chance to take a deep breath, reset and begin preparing for a December start.
"I had a conversation with my D coordinator. Neither one of us felt any anxiety of not being further along," said Chris Saunders, Menlo-Atherton's first-year head football coach. "In all honesty, this is probably the least amount of stress I've felt at this time of year. There are a lot of more serious things going on."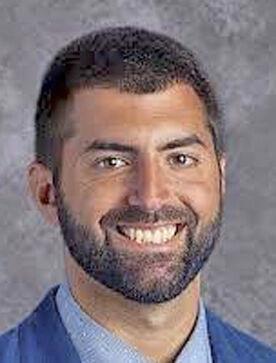 It would be natural for Saunders to be champing at the bit. The Bears look to be loaded for 2020-21, with a number of college prospects. If anyone would need the time to get to know a team and implement a new playbook, it would be Saunders, who was hired in early March and had one in-person team meeting before the school was shut down because of the virus.
He said the training sessions the team has gone through the past several weeks allowed him to start building relationships with his players. With those workouts, coupled with online group meetings, Saunders is confident his team will be properly prepared to hit the field when given the green light.
"We've had five weeks of four-days-a-week workouts. Everything was football oriented and specific to our sport, but by no means were we doing anything you would consider 'practice,'" Saunders said, citing the need to be fastidious with the sanitizing of weight equipment that was dragged to the field from the weight room, as well as the restrictions on the sharing of football balls.
"We've been trying to be as creative as we can," Saunders said. "This isn't a race against time any more. We've really had to retrain a bit as coaches. We're not just football coaches right now."
Officials have concerns as well
Now that the PAL has made its decision as to when to start its seasons, the officiating organizations that supply referees and umpires to leagues begin putting together a new work schedule.
"We're having a big general meeting via Zoom in August and all officials will be on that one to lay out plans (for the season) because everything has been thrown out the window," said Mike Adam, founder and chairman of the board of the Silicon Valley Sports Officials Association, whose organization supplies officials for many PAL sports.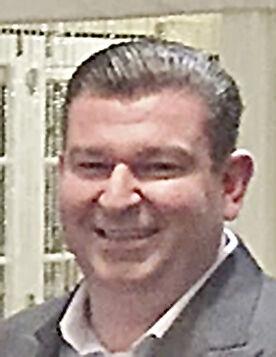 Adam said he expected CCS and CIF to adopt a schedule that featured three, eight-week "seasons," instead of the two-season model adopted, which could cause some conflict for officials who work in two different sports that may now overlap each other with the revised 2020-21 calendar.
"When this news came out, we were anticipating three sports seasons, all in eight-week increments. It was a little bit of a curveball with two major seasons. About a third of our association are dual sports officials," Adam said, with football-basketball officials facing the biggest challenge.
Adam said with the changing timeline for the season, it will allow him to extend the time to recruit new officials to the organization and to get in the necessary training to be prepared to take the field should the opportunity arise.
"We're always looking for new officials. We have been doing summer (training) sessions through Zoom. Different sports have done different study sessions. It's kind of nice we've been able to get a lot of (training) video and share it on Zoom," Adam said. "But there are so many levels with this COVID. My problem is we don't know if COVID will still be around (in the spring)."
And that is Adam's biggest fear and why he is always pushing to hire new blood for his organization. Many officials in the SVSOA would be of an age that puts them in an at-risk group in regard to the coronavirus. Adam said no one has opted not to serve as an official this year, but there are still five months to go before they are needed.
"We haven't had anyone say they're checking out this year, but we've had a lot of concern," Adam said. "The one saving grace I'd say is, the powers-that-be are not going to put their staffs and students in jeopardy and they're certainly not going to do that to us as well."
While a football coach only has to worry about his team and program, and officials are concerned about being properly trained, athletic directors — many who also double as coaches — have to wear many hats. Capuchino AD Matt Wilson, who has also been the Mustangs' longtime baseball manager, said this has been one of the busier summers he can recall, between dealing with pandemic-related affairs in addition to the everyday duties that go along with being an AD.
"To be honest, I haven't had much of a vacation this summer. I'm in Zoom meetings every week, I'm trying to do what I can to better the athletics program," Wilson said. "My wife, son and I, we went to [the lake] for four days. It went by in a blink. One of the days, I had an AD meeting that I took on the beach."
In addition to his COVID-19 related responsibilities, Wilson has also had to fulfill his AD duties, which includes the hiring of new coaches. He found a new boys' varsity basketball coach in Mustangs' alumnus Mike Brown — who played with Wilson on Capuchino's 1995 Division IV Nor Cal championship basketball team.
Wilson still has some open positions and, pandemic or not, they are some of the hardest spots to fill: girls' water polo and boys' tennis. Now that the season is five months away and not five weeks, it gives Wilson more time to find someone to coach those teams. He said he's been looking for a girls' water polo coach since last November.
"I know we don't start until December, but my No. 1 priority has been to find a water polo coach. I want what's best for the student-athletes at Capuchino," Wilson said. "I'd hate to see us not play because I can't find a coach."
If a new girls' water polo coach is Job No. 1, No. 1A would be simply to get kids back outside. If they can't have class in person, at least let them get some exercise.
"When it's all said and done, the good thing is, we're all (in the PAL) on the same page and we just want to get the kids out there to play," Wilson said. "But we also want to be aware of the health conditions."