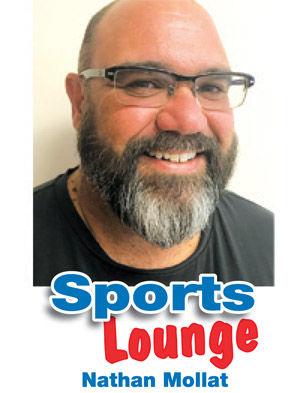 Editor's note: This column has been updated to indicate the Jefferson baseball team has already clinched the PAL Lake Division title and will play the third-place team from the Ocean for the PAL's final CCS berth.
If you're a fan of Peninsula Athletic League baseball and softball, 2019 has kept you on the edge of your seat most of the season.
As both sports enter the final week of the regular season, not one division title has been settled and a large number of teams still have a mathematical shot at reaching the playoffs. Thirteen of 18 baseball teams are in the mix for a postseason spot, while seven of 15 softball squads are fighting for the playoffs.
In baseball's Bay Division, Burlingame, Carlmont and Menlo School are all tied for first at 8-4, thanks to Capuchino's series sweep over the Panthers last week. King's Academy is one game back and Capuchino has made a late run in the regular season to get to 6-6 and move to two games back.
And because the Bay Division gets five automatic CCS bids, the five previously mentioned teams, along with a 5-7 Sacred Heart Prep, are still in the CCS hunt.
In the Ocean Division, Aragon, after seeing a two-game lead vanish after getting swept by Half Moon Bay two weeks ago, finds itself back alone in first place after a sweep of Woodside. San Mateo knocked Half Moon Bay a game behind the Dons following a split with the Cougars last week.
After getting swept, Woodside now finds itself in a third-place tie with both Sequoia and Menlo-Atherton at 7-5. While the top two finishers get automatic berths into CCS, that third-place spot is still up for grabs and, with it, a chance to play their way into the playoffs by beating the Lake champion in a one-game playoff Saturday.
That Lake Division crown belongs to Jefferson, which wrapped up the title last week.
The PAL softball season has proven to be just as wild and wacky as its baseball counterpart. Not surprisingly, Carlmont (10-2) sits atop the Bay Division standings, but it has a precarious one-game lead over both San Mateo and Aragon, who are 9-3. Hillsdale sits fourth at 7-5, two games back of the Bearcats and Dons.
That is significant because only the top three teams qualify for CCS, meaning the fourth-place team would have to apply for an at-large bid. That's not usually too big of a deal, considering the PAL Bay Division is among the strongest divisions in CCS and that four teams out of the Bay is not unusual. But a team never wants to leave it to someone else to decide their playoff fate, so the Knights will be looking to sweep this week and then hope for some help.
The two San Mateo rivals — the Bearcats and Hillsdale — will meet Thursday, while Carlmont and Aragon will hook up on the final day of the regular season as well.
The Ocean Division is a two-team race for the lone CCS berth and it will be decided on the field when undefeated Mills (11-0) travel to take on 10-1 South City Wednesday. The Vikings handed the Warriors a 9-5 loss April 12, so South City needs a win to force a co-championship and then a tie-breaker will be used to determine the division's automatic bid.
So, of 32 PAL baseball and softball games being played this week, 25 have playoff implications. As a player, coach or fan, that's all for which you can really ask.
Mills' Kaela Stonebarger, a four-year starting varsity point guard for the Vikings, signed a letter-of-intent to play basketball at Pacific University, an NCAA Division III program in Forest Grove, Oregon. The Boxers are a charter member of the Northwest Conference, which features schools such as Pacific Lutheran, Linfield College and Willamette University.
During her career, she averaged 11.1 points per game, 2.7 assists, 2.3 steals and 2.0 rebounds per game. Her senior year was arguably her best as she averaged a career-best in both points and assists — 15.1 and 4.4, respectively, both team highs.
In her four years with the Vikings, Stonebarger compiled an overall record of 65-39 and a PAL South mark of 32-16.
The Boxers were just 8-17 overall last season and 2-14 in conference play.