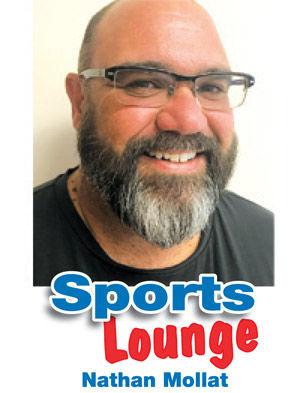 Looks like the competitive-equity way of filling playoff brackets might just have a future in California high school sports.
If early returns are any indication, enrollment-based playoffs will be a thing of the past in the very near future.
In the first round the Northern California bracket of the CIF state tournament Tuesday — which encompasses Divisions I through V, both boys and girls — there were 20 games in which a lower seed beat a higher seed. The Carlmont boys' basketball team was one of the casualties as the fourth-ranked Scots were knocked off by No. 13 Brookside Christian in the Division IV bracket.
San Mateo's The Nueva School boys' squad was one of the Cinderella winners as the 12th-seeded Mavericks knocked off No. 5 Liberty-Madera, 79-66, in the Division V bracket.
In games that were virtual toss-ups, a pair of local No. 9 seeds — the Serra boys' in Division II and the Aragon girls' in Division III — knocked No. 8 seeds.
Thirteen of those upsets were decided by seven points or less, with an average margin of victory of 3.7 points.
The Peninsula Athletic League girls' basketball is certainly showing out in the playoffs. First, there were a pair of Central Coast Section champions in Sequoia (Division I) and Aragon (Division II) and a third in a section championship game (South City, Division III).
While Sequoia was eliminated in the first round of the Nor Cal tournament, both Aragon and South City advanced and will host quarterfinal games Thursday. They will be joined by Menlo-Atherton, which is making the most of its second chance by blowing out Argonaut-Jackson 72-38 in the first round of the Nor Cal Division IV bracket. The Bears were eliminated in the semifinals of the CCS Division I bracket, but received the No. 2 seed in Nor Cal.
In all, there are seven county basketball teams still alive in the Nor Cal tournament. Joining the three public schools are Menlo School and Woodside Priory (of the West Bay Athletic League), Serra (West Catholic Athletic League) and Nueva (Private School Athletic League).
Mixed Martial Arts has seen a explosion of popularity over the last couple of decades, but if you want to see where the sport originated, you can go to San Mateo High School Sunday for the Iwabuchi Cup, an international open karate tournament.
Presented by local teacher Shihan Bernard Edwards, who has taught hakua kai karate-do on the Peninsula for 49 years, the tournament will feature all the traditional competitions associated with karate tournaments: kata (forms), kobudo (weapons) and kumite (fighting).
This is more than a run-of-the-mill karate tournament. This event is a labor of love for Edwards, who uses it to honor his late teacher, Katsushi Iwabuchi, with whom he trained in Japan.
This is the second time in the last 13 years that Edwards is hosting the ceremony. Edwards said because his master was Buddhist, the number "7" holds significant meaning.
"On the seventh year of his death, I did this tournament (six years ago)," Edwards said. "I do it as an honor to my teacher."
Edwards said a number of Hakua Kai dignitaries will be in attendance, along with San Mateo Mayor Diane Papan, the consulate-general of Japan and renowned martial arts teacher and action film actor Fumio Demura, who, among other roles, served as a stunt double for Pat Morita's Mr. Miyagi character in the "Karate Kid" series of films.
Bernard estimates "a couple hundred" participants will take part in the various competitions, with many of them competing in two or all three events.
The doors open at 9 a.m. with an admission of $8 for adults. There will be a ceremony honoring Katsushi Iwabuchi at 10 a.m.