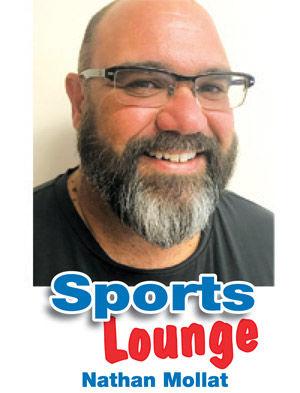 The tale of the wandering knight has taken a turn, and with new information, I thought it would be a slam-dunk update.
A quick recap: Last week, I wrote about a metal knight statue I bought at a garage sale from a former Hillsdale High School baseball coach. Ostensibly, it was used as a good-luck charm for the Knights.
I sent out a call for anyone who remembered said statue, with my recollection being it was from the mid-1980s. I got quite a few emails from people who played or went to Hillsdale during that era who did not remember anything resembling a metal statue in the dugout.
Then I talked to the coach himself, John Gradwohl, who had heard about my inquiry and called me later in the week from his home in the Sierra Nevada foothill town of Lincoln.
Turns out I was off on my recollection of dates — by about a generation. Gradwohl did not coach in the 1980s, but in the early 2000s when his son Casey Gradwohl was coming through the Knights system.
"[The knight is] a true story," Gradwohl said, who coached in the Hillsdale baseball program from 2002 to 2004. He said he bought the statue at one of the school's fundraising auctions and brought it to the Knights' baseball games.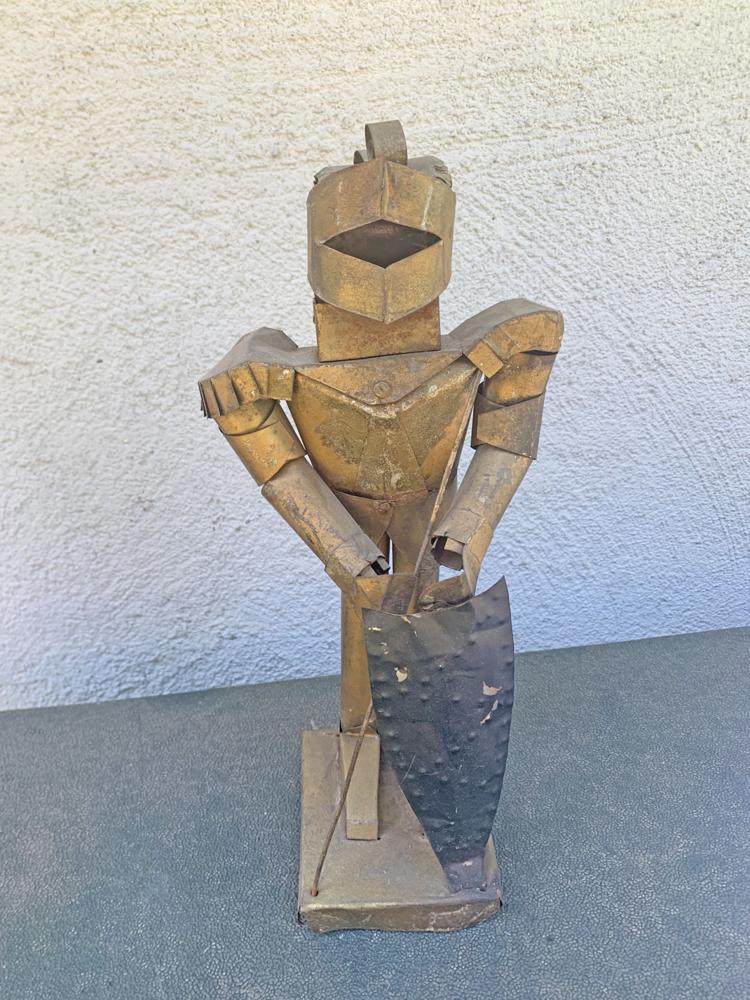 "One of the [school's] parents had made it," Gradwohl said.
While it makes sense no one could verify the story last week because the dates were wrong, I'm having an equally tough time verifying the tale with the new timeline as still no one remembers the knight.
Yo Miyamoto, a 2005 Hillsdale graduate and two-year varsity player who was coached by Gradwohl his first three seasons with the Knights, said he did not remember a metal knight. A "tiki doll," yes. A metal knight? No.
"I still have it (the tiki doll). It's a creepy-looking thing," Miyamoto said, adding it was brought to the team by 2005 manager Bobby Paul. "We had it propped up (somewhere in the dugout) all the time. (I ended up with it after the season) but I don't think I was the steward of it."
Paul, to whom I reached out last week to try and verify the story with the previous information I had, is a 1988 graduate of Hillsdale and was the Knights' manager in 2005. He remembered the statue to which Miyamoto referred, but called it a Buddha-like character.
"Bald dude, big belly. I'm a bald dude, big belly," Paul said.
In order not to create any controversy, Paul later redubbed it a "baseball god."
"[My assistants and I] were superstitious baseball guys," Paul said. "I had a funeral for a fungo bat that broke. Buried it right behind the home (Hillsdale) dugout."
But like Miyamoto, Paul does not recall a metal statue.
Not even Steve Baccei remembers a metal knight in the dugout. Baccei, who was Hillsdale's varsity manager in 2003 and 2004, teamed with Gradwohl for three seasons.
"When you're in a game situation, I'm not really paying attention to what's going on on the bench," Baccei said from his home in Angels Camp.
Baccei, however, does not dismiss the notion out of hand. He relayed a story where Gradwohl would bring a "gnome" (possibly a troll) doll — "the one with crazy green hair" Baccei said — to San Francisco Giants games. Baccei said "he knows for a fact" Gradwohl, or someone in his group, managed to put the gnome on the dugout at a game and it ended up on the Giants' television broadcast.
"With (Gradwohl) it was quite possible (he would have a good-luck charm in the dugout). He was very superstitious," Baccei said.
So I'm putting it out there again: does anyone who played at Hillsdale or was involved with Hillsdale High School in the early 2000s have any memory of this thing?
Or maybe I take Linda Lees Dwyer up on her offer. A trustee for the San Mateo Union High School District, Lees Dwyer left a voice mail last week saying she would pay me $5 on my $2 garage-sale find and would return it to the school.
I will eventually be giving the statue to the school because I do believe Gradwohl. But even doubling my money would not make up for the fact that I still haven't got the full story on the wayward knight.
When the California Community College Athletic Association voted to move its fall sports schedule to spring, College of San Mateo athletic director Andreas Wolf said the biggest concern was the defection of athletes from California to other states to play.
The CCCAA covers 114 state schools. It is its own separate entity. The rest of the country, the other 272 community colleges in the nation, fall under the National Junior College Athletic Association. Wolf said there was a thought California could lose students if the NJCAA did not adjust its schedule.
Wolf did say Friday, however, that indications were the NJCAA would follow the CCCAA's lead.
Which is what happened. The NJCAA announced Monday that the majority of its fall sports — most notably football — would be moved to the spring season.
Cross country and women's tennis are, tentatively, still in line for a fall schedule, said a press release on the NJCAA website.