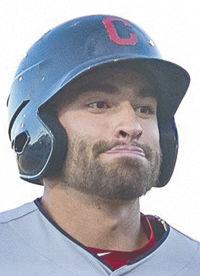 Jonathan Engelmann had already wrapped up his season with his first professional team. A 31st round draft pick by the Cleveland Indians out of University of Michigan in June, he landed in the Rookie-Class Arizona League, playing in 35 games, including an elimination loss in the playoffs to the Arizona League Dodgers.
As he was getting ready to pack it in for the 2018 season, Engelmann — a 2015 graduate of Burlingame High School — got pulled aside with teammate, and fellow outfielder, Billy Wilson. They were informed there was more baseball to be played this year, as both were promoted to the Short-Season Mahoning Valley Scrappers of the New York-Penn League.
After opening eyes with a .315 batting average (34 for 108) with four home runs and 24 RBIs in rookie ball, Engelmann made a quick splash at Mahoning Valley, hitting safely in three regular-season games, going 4 for 10 with a home run. With a ninth-inning pinch-hit single Saturday, he also got to play in the Scrappers' playoff clincher, a 5-2 win over Pirates affiliate West Virginia.
"It's a team that knows how to win," Engelmann said of his recent New York-Penn League assignment. "You can go up and down the lineup and through the staff, they've been on a mission. … It's been a pleasure to be a part of it — and celebrate with them and pop Champagne."
One of the bats in Mahoning Valley's lineup is another San Mateo County guy, former Serra catcher Michael Tinsley. The two had never played together prior to Engelmann's promotion.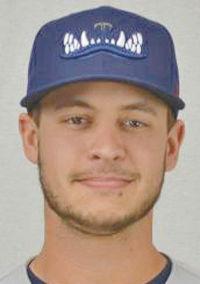 For Tinsley, though, it was a welcome addition to touch base with someone from back home. The 2013 Serra graduate has been scuffling through a grueling season, hitting just .147 (16 for 109) in his first full season since returning from surgery in 2016 to repair a torn labrum in his throwing shoulder.
"I love the kid," Tinsley said. "He's a really good hitter. He knows what he's doing at the plate. It's nice to see a guy from the area that I can really make a connection with."
The two realized they shared a common home base, however, both utilizing the San Mateo-based batting cages at The Cage.
"I think this offseason, we're going to wake up and hit together," Engelmann said.
There's still work to do in the Scrappers' hometown of Niles, Ohio, though. Mahoning Valley kicks off a three-game playoff series Wednesday against Marlins affiliate Batavia. The series opens with Game 1 in Batavia, New York. Games 2 and, if necessary, 3 will be played at Mahoning Valley.
For Engelmann — a 21-year-old, 6-4, 210-pound outfielder — it has been something of a redemptive performance, hitting .322 between two levels of pro ball, playing a majority of games in center field in the process, after falling to the late rounds the MLB draft.
"It's been fun," Engelmann said. "Working hard. … Going into this year has been proving a lot of people wrong and working hard every day to better myself. More important is the organization and being the best team we can be. I think performance is a byproduct of those things."
Tinsley was a seventh-round pick as a catcher out of Kansas University in 2016, but played in just eight professional games that season before being shut down with the shoulder injury that would require surgery. It was over 11 months before he returned to action in June 2017.
The left-handed hitting Tinsley — now a 23-year-old, 6-foot, 195-pound outfielder — batted a promising .253 with five home runs and 21 RBIs between two levels last season.
"I'm kind of taking it one step at a time," Tinsley said. "If you try to overthink it, things wouldn't be too positive because — it is what it is. … My surgery put me back a significant amount of time. So it feels like I just got drafted this year."
This season, though, has been a grind. He opened the year in extended spring training, and didn't play his first official game until June 15 in Mahoning Valley's Short-Season opener. Other than a two-day stretch in July — during which he logged a pair of three-hit games, going 6 for 10 with two RBIs — he has enjoyed just one other multi-hit game this season.
"I'm looking forward to next year because, frankly, things can only get better," Tinsley said.