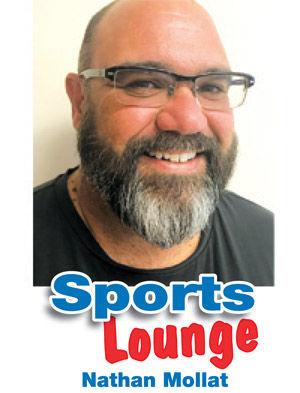 I have never, nor would I ever, consider myself an "extreme" athlete. My build barely says "athletic," let alone "extreme."
Yet the more I think back on it, I participated in far more activities one might see on the X Games, than what one would consider more traditional sports. The one sport I stuck with the longest was soccer, playing through high school and into intramurals in college. I played a couple years of Little League and never played basketball, competitively, past middle school.
As I got older, I turned to more individual activities. So my early teenage years were spent skateboarding, nothing more than cruising around the neighborhood, riding the occasional quarterpipe, grinding curbs. At the same time, I was getting into snow skiing, which, other than soccer, was the sport I stuck with the longest, skiing all the way through my college years. Also around the same time, I was really into bodyboarding, spending many summers bouncing between Half Moon Bay and Santa Cruz — before knowing that summer surfing in Northern California does not present the best conditions.
As I got into late teens and early 20s, family and friends started getting into boating and with that came wakeboarding, which I kept up until marriage and family life took over.
For the most part, I can still do most — if not all — of those activities, although not everything is as easy as it was back then. The last several years I've tried to revisit my youth. First, it was snowboarding, finding out I was woefully out of shape.
That was followed by a skateboarding phase, which ended rather quickly as I discovered that I don't bounce quite as high as I used to as a bail off my board resulted in a shoulder injury that I'm pretty sure will be sore for the rest of my life.
Snow skiing just got way too expensive and those boats? They slowly were sold, on top of the fact I have found trying to pull my big gut out of the water and being pulled at 25 mph results in about a week of muscle recovery.
The one activity I still dabble in is bodyboarding. Every now and then, when the family finds itself scheduling a trip to the beach — and in this day and age in the Bay Area, you do have to "schedule" a day at the beach — I'll find the local surf shop and rent a wetsuit and board for the afternoon. And I thought I would always be content with that: being one of those old-timers acting like a little kid "surfing" shorebreak.
But I only chose bodyboarding because it was easier and less expensive than real surfing — which has always been a bucket list item for me. I've always felt a little intimidated by the sport, not so much the actual mechanics of surfing, but of the myth and rumor surrounding it. There can be an animosity from some toward outsiders and beginners, and cries of "localism" exist at many spots.
But the reality is, El Granada beach is littered with beginner surfers. With their ubiquitous Costco, foam-top surfboards (which I am led to believe are actually very good boards for beginners) bobbing up and down a few dozen yards off the beach, most are struggling just to get to their feet. There is no arguing, no bad vibes as far as I could see. The atmosphere on the beach was just as chill.
Heck, I can easily fit in with this kind of crew.
So as my 50th birthday approaches in a few months, I've already told my wife I'd like to get one of those weekend surf lesson deals as my gift. While I think I understand most of the mechanics of surfing, knowing and doing are two different things, so I would like the help in transitioning from one to the other.
Now I just need to find a way to strap a board to my Miata.