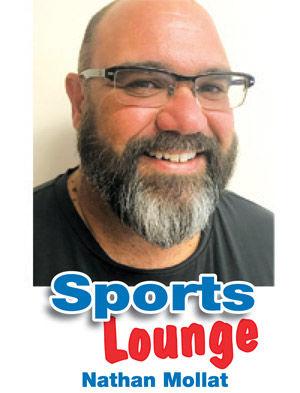 Eight weeks from yesterday, the beginning of the 2020-21 high school sports season is, tentatively, allowed to begin with cross county, water polo and girls' volleyball (in addition to gymnastics and field hockey) playing their first official games.
That means there is a little more than six weeks before official start of practice for what is being termed "Season 1" by the Central Coast Section. Football, the other Season 1 sport, begins play Jan. 8.
So this column goes out to all the high school athletes, their parents, family, friends, coaching staffs, athletic directors and fans of high school sports: if you want to play, or see play, a high school season, you need to double down on COVID-19 protocol. With San Mateo County having been moved to the Orange Tier Tuesday, things are trending in the right direction. If you want to have any chance of playing this season, now is the time to focus on doing the right thing.
Whatever your stance is — pro-mask, anti-mask, made up, fake news, whatever — if you want to play on the field or the court this year, you have to play the game in society. That means masking up, limiting your social circles and maintaining social distance.
"Coaches always talk in sports metaphors, but the game is tied and the game is in the fourth quarter. We can't afford a turnover, we can't afford a costly mistake," said Steve Sell, Aragon football coach and athletic director.
If you, a student-athlete, wondered what you can to do to help ensure you have a chance to play this season, now is your chance. You need to be even more vigilant about adhering to safety protocol and you need to be impressing on your family and friends to join in your vigilance. Maybe you saw a slogan on social media in the last several months that read, "Wear a mask if you want to play." That has never been more true than right now.
"I go around and talk to the conditioning groups, 'Don't screw this up. … You need to think about what you're doing when you're here (doing conditioning drills on campus) and not here,'" said Melissa Schmidt, Sequoia girls' soccer coach and athletic director. "I think they get it. … I think they understand. I see kids all over and they're doing a good job with [wearing masks]."
The other thing everyone involved needs to remember is it is no longer cool to "tough it out" and go to class — or practice — if you're sick or believe you may be getting sick. Sure, it could just be cold or allergies. But it just as easily could be something worse. Student-athletes have to be honest and truthful when answering the "COVID-19 questions" about their recent health history. If you have any symptoms, you have to tell someone and avoid others until you can get tested. No BSing your way into conditioning drills or practice if you're coughing, have had a fever, etc.
"There needs to be change for [sports and games] to happen," said Mike Parodi, Hillsdale football coach. "It's pretty cut and dry: wear your masks, stay home, do your homework and make sure all your friends and family are doing the same. … In order for this to work, we need to work together.
"Something we talk about in football all the time — sacrificing for your teammate. … Doing what you need to do for the squad."
Just broaden your concept of "squad." It is no longer simply your teammates or the athletes at your school. The "squad" is now all of San Mateo County and the more athletes and their family and friends who buy in to this, the greater the chances of getting on the field, for real, Dec. 14.
The University of Wisconsin School of Medicine and Public Health recently released a report that showed high school athletes in the state were at no greater risk of catching the virus during competition than just a regular student. There are other anecdotal reports that seem to verify the Wisconsin study, so there are numbers and facts that local authorities can turn to see if playing sports in a viable option.
So here's everyone's chance to get back to play. For all you adults who have complained to me, here's your chance to make a difference. All those student-athletes, who have been cooped up in your house, wondering when you'll get to play again, now is the time to really focus on what needs to be done. Don't give authorities a reason not to let you play, but give them a reason to let you play.
"The good thing about athletes, they are a group of individuals working toward a common goal," Parodi said. "It's a great control group."
Added Sell: "If there was no reward to playing high school athletics, we wouldn't have a leg to stand on. But I think people are starting to realize [sports] could be the only way these kids have any type of connection with their peers and to the school."