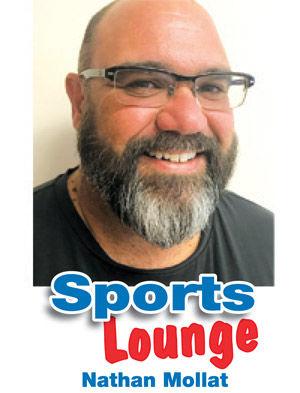 A few weeks ago, the Carlmont and San Mateo football teams needed less than two hours to complete a game — a 28-7 Scots win.
Friday, I endured what will no doubt go down as the longest game of the season — and quite possibly the longest game of my career — during Woodside's 45-33 wild win over Jefferson in the Peninsula Athletic League Lake Division opener.
This was one of those games where I had to hang out near the exit as the final seconds ticked off the clock. I needed to save myself every second as my midnight deadline loomed just an hour after the game finally ended — nearly three-and-a-half hours after the opening kickoff, which was just a couple minutes past the 7:30 scheduled kick. Yes, I checked my watch.
There was a lot of watch watching throughout the game. When I got in my car, it was 11 p.m. When I got on Interstate 280, it was 11:03. When I got to the office it was... well... a bit sooner than it usually takes to make the run from Woodside back to San Mateo.
I had 40 minutes to bang out a rudimentary story. Lot of play by play, not a lot of flavor. Made deadline.
So it's nice to have a space like this to better explain the sheer nuttiness of the game.
Jefferson head coach Will Maddox said he was looking forward to watching the matchup between Grizzlies 6-4, 320-pound lineman Paul Matavao-Poialii and his Woodside counterpart Christian Ochoa.
Neither player disappointed as the two paired off quite often on both sides of the ball as neither player was seldom off the field.
But Ochoa is a special kind of high school player. The 6-1, 310-pound senior was an absolute force on both lines. He finished with eight tackles and a sack from his defensive end position while battling a Jefferson double team almost exclusively in the second half.
The focus put on Ochoa freed up the rest of the Woodside defense to make plays as Nolan Irion finished with a team-high 16 tackles and Adrian Jimenez notched a dozen stops.
Offensively, he helped lead the Wildcats to their second-best rushing game of the season with 220 yards.
But what is truly impressive is Ochoa's motor. He. Just. Does. Not. Stop. He played nearly every snap of the game and went as hard in the fourth quarter as he did in the first. As everyone was waiting for the second half to start, Ochoa was jogging up and down the sideline to stay warm for the second half. And on the Wildcats' game-clinching touchdown drive, it was Ochoa leading the charge. With Woodside clinging to a 39-33 lead after a pair of back-to-back, fourth-quarter scores by Jefferson, the Wildcats called a fly sweep to Isaiah Henderson. As he got the corner and turned up field, Ochoa came sprinting out of the wash at the line of scrimmage around the left side. Running stride for stride with a fleet-footed Henderson was Ochoa, who escorted him down the left sideline, pancaking an overwhelmed Jefferson defender along the way to a 75-yard run down to the Grizzlies' 8-yard line. Three plays later, backup quarterback Trevor Cook ran it in from 6 yards out to give Woodside a two-score lead with just over a minute to play.
Three-and-a-half hours doesn't nearly do justice to just how long a game Woodside-Jefferson was. So let me see if I can put it in better context.
The game didn't reach halftime until 9 p.m. A check of Twitter indicated the Capuchino-Menlo game was in the fourth quarter.
The teams combined to throw 76 times, with Jefferson quarterback Joaquin Alvarez accounting for 45 of those. The four players who attempted passes in the game completed only 32 of them. That's a completion percentage of 42. That's a lot of clock stopping.
Big plays were the order of the night as the Grizzlies and Wildcats simply traded haymakers all night long as the scoreboard racked up points like a pinball machine.
Jefferson averaged 29.4 yards on each of its five touchdowns. Woodside averaged 30.4 yards on each of its seven scoring plays.
And over the final 5:12 of the game, there were four touchdowns scored.
If incomplete passes are bane No. 1 for prep football reporters, a close second would be penalties because those yellow hankies are another big clock stopper.
There was a lot of clock stopping Friday night as the Grizzlies and Wildcats combined for 28 penalties for 247 yards. During one extra-point attempt, there were four consecutive penalties before the kick finally failed.
It's a special day for Peninsula football because in this age of "Friday Night Lights" on the Peninsula, you get a rarity Friday: afternoon games.
What used to be a Friday staple, the afternoon game has replaced the Friday night game as the exception to the rule. It is one of the few Fridays of the year in which you can catch a football doubleheader.
All three games are taking place in Atherton and coincidentally, all three are Bay Division games. It makes sense for Menlo and Sacred Heart, which are hosting Half Moon Bay and Aragon, respectively. Those schools do not have permanent lighting. But Menlo-Atherton, which is hosting Terra Nova in a showdown for control of the division, has lights. But as part of the installation agreement, the school can only use them so many times during the football season.