Andrew Murray is earning a fast reputation as Hillsdale's iron man.
The junior right-hander has tossed two complete games over the past two weeks. Most recently, his exploits Friday at Washington Park led the Fighting Knights (3-1 PAL Bay, 8-3 overall) to a critical 4-1 victory over host Burlingame.
Murray did it all. Not only did he go the distance to earn the win on the mound. He also got Hillsdale on the board during a four-run third inning, floating a two-run single to right-center against Burlingame ace Noah Larkin.
"He was locked in," Hillsdale manager James Madison said. "He's just a competitor. He's kept guys off balance all year. We know with him, whether he's on his game or not, he just is a tough, tough kid … and he's just as performer. He got better as the game went on."
Burlingame (3-1, 8-4) had its chances early though.
The first two Panthers batters of the game reached base in the bottom of the first, with leadoff hitter Keunho Kim singling and Lou Martineau reaching on a misplayed fly ball.
Then Johnny Suarez stepped to the plate and came darn close to hitting into a triple play. But when his infield line drive on a hit-and-run found a glove, Hillsdale shortstop Joseph Hoskins had a momentary problem getting the ball out of his glove. Hoskins still managed to double off Kim at second, but Martineau was able to scramble back to first to minimize the damage.
"I didn't get a good handle on it, but I was definitely thinking about it," Hoskins said.
Hoskins said he's never been involved in a triple play in his life.
"That should have been it though," Hoskins said.
In the second, Burlingame threatened again. Dexter Quisol — who went 2 for 2 with a sacrifice fly, and an RBI — led off with a single. Then with two outs, designated hitter Ryan Kall singled, and Charlie Happ got hit by a pitch to load the bases. But Murray buckled down, inducing a fly out to end the threat and strand the bases loaded.
Then the Hillsdale bats came to life in the top of the third. The Knights sent 10 batters to the plate in the inning, with Murray's two-run single driving home Hoskins and Tyler Douglass to give Hillsdale a 2-0 lead.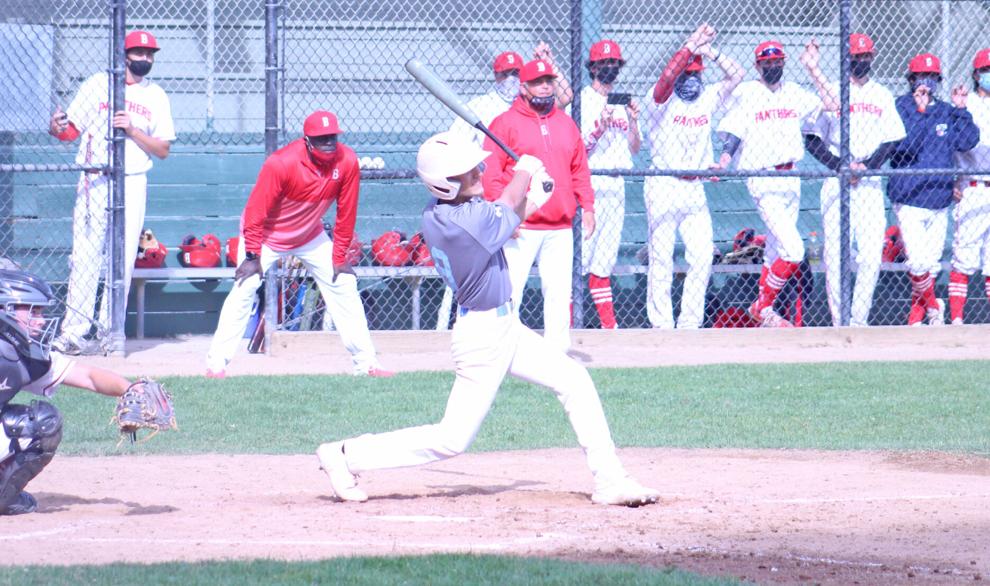 "I saw a changeup high, and I just kind of put my hands out there and went the other way," Murray said. "I knew I had runners in scoring position, so I just thought I might as well take it the other way and give them a chance to score."
Two more runs scored when, with the bases loaded, Dylan Monozon hit a fairly routine roller to second base. But the short throw to the second base bag saw the shortstop unable to hold on. The error not only allowed Aidan Sakai to score from third, but courtesy runner Michael Nava motored all the home from second on a hustle play to give the Knights a 4-0 lead.
"They put balls in play and capitalized on our early mistakes and did what they're supposed to do against one of the better pitchers in the league," Burlingame manager Shawn Scott said. "You have to tip your hat to them for their approach today, and you really have to tip your hat to their pitcher with the fact that he really couldn't find his breaking ball, and he just moved his fastball in and out, and up and down, and did a great job."
Larkin wasn't his normal unflappable self on the mound for Burlingame. The senior left-hander worked five-plus innings but walked four against no strikeouts. The loss was his first in nearly two years, last getting charged with a losing decision May 1, 2019 against Capuchino.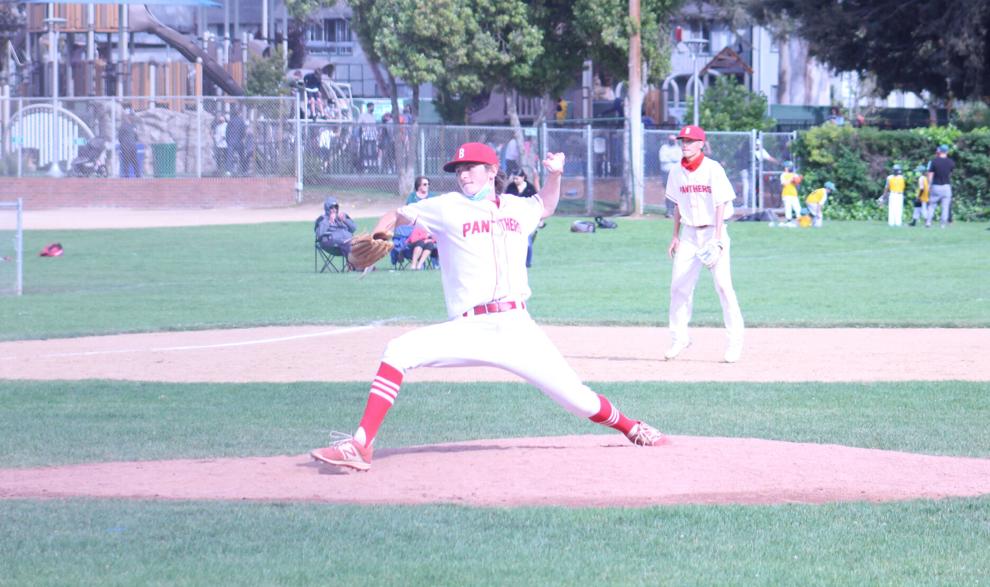 "That's the worst I've seen him pitch in his three years with me," Scott said.
Burlingame scratched out a run in the bottom of the third with a sacrifice fly from Quisol scoring Martineau. Through the final four innings, however, Murray would face just two over the minimum.
"I feel like from the first inning, my teammates were just hyping everybody up in the dugout," Murray said. "The energy was just there from the start. So, just going out there and throwing felt natural with my teammates behind me. I felt all pumped up and ready to go."
Murray threw just 87 pitches, 53 for strikes. And his strongest inning looked to be the seventh as he settled each at-bat on three pitches. He started with a three-pitch strikeout — his second of the afternoon — then coaxed a flyout and a groundout to the third baseman Sakai to end it.
"He's gone deeper into games (this year), so I had no doubt he was going to be able to finish the game," Madison said. "If the ball bounced differently, or they laid into him or something, we had our next guy ready to go. But I was pretty confident. He's a guy that just gets better as the game goes on."
With the win, Hillsdale earns a critical split in its two-game series with Burlingame. The Panthers won Wednesday's series opener 11-4, backed by a four-RBI day by Quisol. In the series, the junior went 4 for 5 with five RBIs. He has had four straight two-hit games and is currently batting .423 (11 for 26) on the year.