Cautious optimism in June for a fall sports season has mostly turned into resignation that the earliest high school and college sports in San Mateo County will come is in January.
The mood became even more maudlin as Gov. Gavin Newsom said during a press conference Friday that all counties on the state's coronavirus monitor list would begin the school year with online distance learning.
As of Friday afternoon, San Mateo County was not on the watch list.
Not only has the state community college athletic association already moved its fall sports season, high school athletic programs in San Mateo County, which had been allowed modified workouts for the last six weeks, have started backing off the amount of work they were doing.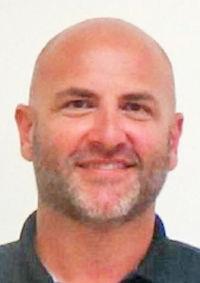 "We're going to roll back to Week 1 guidelines, just based on what's going on (with the surge of coronavirus)," said Jeff Scheller, San Mateo athletic director and chairman of the committee to bring sports back to the San Mateo Union High School District. Those rules included groups of 12 or less, social distancing and no use of shared equipment.
Scheller went on to say many schools were wrapping up their summer workouts this week, anyway, including San Mateo. A percentage of schools were planning to continue for another week, but Central Coast Section bylaws state there is a dead period from the last week of July through the first week of August, during which time no workouts or training can be done.
"For my typical summer schedule, this is a normal timeline," Scheller said.
Some sports organizations, however, have already made their decisions when it comes to the fall sports season. The California Community College Athletic Association held its regular-scheduled board of directors meeting Friday morning. The COVID-19 task force, which officially voted last week to move the fall sports season to spring, explained to the rest of the board its reasoning behind making the move.
Jill Board, who was co-head of the COVID-19 work group, said her group met July 8 to discuss the fall sports calendar.
"We really looked into the stages we were in. … It was very clear to me, and what I communicated to the group was, if we're not in Stage 2 moving to Stage 3 (of the state reopening plan), we really needed to consider what plan we want to go forward with to give our student-athletes an opportunity to compete," Board said on a remote meeting. "To no one's surprise … the group decided to make the decision (to move fall sports) sooner than later."
But that doesn't mean the questions end there. COVID-19 work group co-head Celia Esposito-Noy said the task force will soon begin talking about how the spring season will look and how it will work.
She also said some have been asking if there was any kind of contingency within the plan to get some games and matches played in the fall if at all possible, which did not sit well with Jennifer Cardone, CCCAA interim executive director.
"We are hearing rumors of some creative … possibilities or way to have competition in the fall for our student athletes. To be quite frank … there is a reason we are moving everything to the spring and that's because it's unsafe (to play in the fall)," Cardone said. "You're circumventing the plans we have in place to keep everybody safe and healthy. … It's just not appropriate."
This all comes ahead of the California Interscholastic Federation meeting Monday, during which it will decide what high school state championship tournaments will look like this season — if any. According to a report from a television station, one section is not waiting for the CIF's calendar. KCRA 3 in Sacramento tweeted that sources in the Sac-Joaquin Section are saying the section will move its fall sports calendar to January 2021.
While California high school sports are in limbo for at least another weekend, other states around the country are taking the complete opposite approach. The Michigan High School Athletic Association posted a press release on the organization's website Friday saying, "member schools will begin the 2020-21 school year playing fall sports as traditionally scheduled."
MHSAA added a stipulation that it has, however, put together contingency plans "for potential interruptions due to the spread of COVID-19."
The MHSAA Representative Council will revisit the decision at a meeting scheduled for July 29.
While Michigan holds out hope for sports in the fall, San Mateo's Scheller has come to terms with the fact that there will be a very limited — if any — fall sports in San Mateo County.
"One hundred percent (at peace with it)," Scheller said.