It all started at a pick-up basketball game and now Joshua Gould has his first varsity head coaching job with San Mateo High School.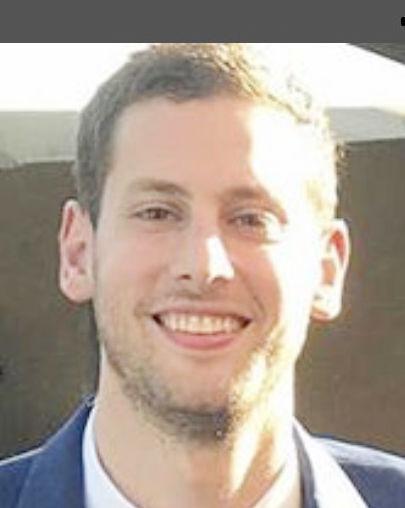 Gould was playing pickup ball one day and ran into Gunn head coach Brandynn Williams, who hired him first as a coach with Williams' AAU program and later as an assistant at Gunn. After spending five seasons working under Williams, Gould decided to follow his dream further of creating a program of his own.
"It was hard to leave Williams because it was such a humble community," Gould said.
In his five seasons at Gunn, Gould helped guide the team to three division championships in the two-division Santa Clara Valley Athletic League.
After graduating St. Mary's College, Gould interned with the Golden State Warriors for two years where he soon realized he wanted more.
"I always wanted to work with sports, especially growing up and playing in them, and the business side just wasn't enough for me," said Gould.
Last season, the Bearcats went 7-17 and graduated one of the best scorers in the PAL in Ryan Miles-Ferguson, who averaged more than 22 points per game. On top of that, three players Gould is depending on will not be available this summer. Junior Dane Anderson and senior Mike Vendel are preparing for the upcoming football season and another junior, Aden Nolet, is coming off surgery.
But Gould is not making any excuses.
"I have come to compete to win and make a CCS run. I don't believe in a rebuilding year," Gould said. "I want to emphasize that this is not a rebuilding year."
The 2019-20 season is off to a promising start after going 2-1 in pool play and advancing to the bracket portion this weekend in the Skyline summer tournament. The Bearcats beat California-San Ramon and Gunderson before taking a tough loss to Serra in pool play last weekend.
"We didn't look bad (against Serra)," Gould said. "If was definitely a game the first few minutes. Their pressure got to us."
After four seasons on the Gunn bench, Gould was a finalist for the San Mateo position last year. But the coaching search started about six weeks before the start of the season, so San Mateo athletic director Jeff Scheller was looking for an established coach to hit the ground running and found one in former South City and King's Academy head coach Drew Petiti.
The commute from Sunnyvale got to be too much for Petiti, however, who stepped down after the 2018-19 season. Gould applied again this year, this time getting the position.
"It was a blessing to get a second chance," Gould said.
Gould started the summer program soon after being appointed the new position. Day One of open gym he had a lot of freshman come out. He noticed that they made 11 passes before one of them took a shot.
"That is when I learned I had selfless kids and wasn't working from scratch." Gould said. "(I) was still pleased with the turnout of the athletes (for summer ball)."
Daily Journal staff writer Nathan Mollat contributed to this report