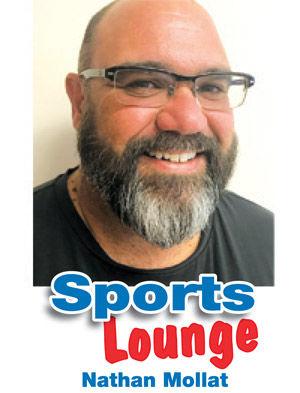 Hard to believe, but we're entering the final few weeks of the 2018-19 high school sports season. While some of the other sports have started — and finished — their Central Coast Section tournaments, the meat and potatoes of the postseason begins this week with baseball and softball kicking off.
There were no big surprises at the baseball and softball CCS seeding meetings over the weekend. The Peninsula Athletic League got nine baseball teams in — six from the Bay and three from the Ocean. On top of the five automatic baseball berths out of the Bay Division, Hillsdale got in an at-large selection, while Menlo-Atherton, by virtue of beating Lake Division champ Jefferson, gives three automatic slots to the Ocean.
PAL softball had the top three from the Bay and Ocean champ Mills get the call. Add in softball teams from the West Bay Athletic League and Private School Athletic League, as well as Summit Shasta and Serra baseball teams, and the county has 18 teams still playing.
In addition to baseball and softball starting, boys' golf will crown a section champion today with the final round of the CCS tournament at Rancho Sega Golf Ranch in Monterey. The CCS boys' tennis singles and doubles championships will be decided Tuesday and Wednesday at Imperial Courts in Aptos, while Gilroy High School hosts the CCS track and field championships Friday night.
The 2019 CCS playoffs will be the end of a golden era for San Mateo softball, which qualified for the postseason for the third straight season.
The team has a core group of four seniors who are wrapping up four-year careers with Bearcats — Isabelle Borges, Kylie Galea, Monet Scheller and Jada Walker. These Bearcats started to make a name for themselves as freshmen under then-coach Brandon Robinson who, in one season, 2016, helped lead the Bearcats to a 10-2 mark in Ocean Division play and 19-7 overall. Alyssa Jepsen took over the following season and, after leading the San Mateo to the 2017 Ocean Division title and a promotion to the Bay Division, has guided San Mateo to three straight CCS berths.
This season, the Bearcats had their best season in decades. They went 10-4 in Bay Division play, sweeping both games from division champion Carlmont to finish in a tie for second place with an equally surprising Aragon squad. Playing in one of the toughest divisions in CCS, San Mateo was rewarded with the No. 2 seed in the Division I tournament.
While 2019 signals the end of an era, the Bearcats' cupboard will hardly be bare come the 2020 season. They will still be chock full of talent with the likes of pitcher Sage Hager and third baseman Guiliana Selvitella, who are both wrapping up their sophomore seasons. Outfielders Jordan Seyfried and Julia Ceretta, along with catcher Charlotte Velasquez, will return for their senior campaigns and they've already seen contributions this season from freshman Bethany Shih.
Any high school coach will tell you no matter how good a coach they are, the real key to success is having talent and the Bearcats have had some of the best for the last four years and should stay in the Bay Division mix going forward.
The Hillsdale baseball team, which finished seventh in the eight-team Bay Division, was a somewhat surprising selection to CCS, leapfrogging sixth-place Sacred Heart Prep and garnering the No. 14 seed in Division II.
Hillsdale manager James Madison said while his team may have had less CCS power points than SHP, the Knights got the nod because they had a winning record in non-league play.
Much like basketball, a baseball team needs a .500 or better record in one of three categories: league, non-league or overall. At 4-10 in Bay play and 12-13 overall, the Knights would not had qualified. But they had a 7-1 record in non-league over their final 22 games, which qualified them to be considered for CCS. At that junction, Hillsdale's power points came into play.
SHP, on the other hand, was 6-8 in the Bay Division, 11-15-1 overall and, over its last 22 games, was just 1-5-1 in non-league play. Had the Gators beaten Hillsdale on the final day of the regular season last Friday, they would have finished 7-7 in league.
The Skyline College women's badminton team captured its first state championship as the doubles team of Katie Tan and Paola Candolada won the title with a 21-12, 21-18 win over a team from Irvine Valley at the state championships at Pasadena College over the weekend.
The freshmen out of Westmoor dominated their first two matches as they cruised into the final four. They had to dig deep to advance to the finals, winning 21-11 in the third set to win their semifinal match.
"Doubles has always been a strength of ours over the years," Skyline head coach Jan Fosberg told Robert Lewis of CCCAAsports.org, the official website for community college sports in California. "Paola and Katie have played together for a long time. They complement each other well because Katie has a powerful shot and Paola is really fast, and it's always nice to have a lefty and righty. If they each played with another player, they might not be as good, but together they just work so well together. I'm very proud of them."
It was the third time a Skyline doubles team had made the championship match, settling for second place in 2004 and 2008.