After advancing through the winners' bracket in the first two rounds of the California Community College softball championship tournament, College of San Mateo suffered its first loss in the double-elimination tourney Sunday 3-1 to Mt. San Antonio at Bakersfield College.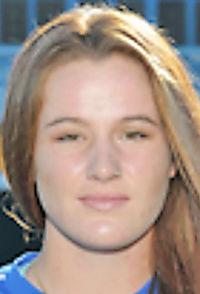 The battling Bulldogs now must win three straight games if they wish to become the first team in program history to bring home a state championship. CSM tees up Monday at 12:30 p.m. with the winner of the morning elimination game between Palomar and San Joaquin Delta. The winner of CSM's game advances to the championship round, where Mt. San Antonio — unbeaten through the tourney — must be defeated twice.
CSM jumped out to an early 1-0 lead Sunday when Emily McAdams stole second and sprinted all the way to the plate on the catcher's throwing error. It was all the offense the Bulldogs would muster against the Mounties, however, as pitcher Briana Wheeler fired a three-hitter, including a 2-for-3 day from CSM catcher Riley Donovan.
Donovan has been a force at the plate through the tournament. The freshman out of Half Moon Bay homered in Saturday's 5-3 win over Delta, her third in two games. She went deep twice in the tourney opener Friday against Fullerton.