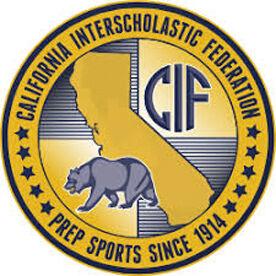 There are going to be a lot of bewildered coaches and high school athletes wandering around campuses this fall as they will not be on the field or court in September for the first time in — for some, decades.
"I told my wife (Monday), this is going to be the first time since 1988 that I will not be coaching football on Labor Day," said Steve Sell, Aragon head football coach and athletic director.
Sell and the rest of the coaches, players and athletic programs in the state will have extended time off because the California Interscholastic Association set its playoff calendar Monday for the upcoming school year, with championship tournaments for all sports scheduled in the spring.
That means all fall sports — football, girls' volleyball, girls' golf and tennis, water polo and cross country — and all winter sports — basketball, soccer and wrestling — will join the eight-sport spring schedule.
"Our calendar reflects the season for each CIF sport and the last date for section championships and regional/state championships in those sports where a regional/state championship is currently offered," the CIF said in a statement on its website. "Following this announcement, each CIF section office will release their own calendar to reflect regular season starting and ending dates and Section playoffs. It is anticipated that most section start dates will commence in December 2020 or January 2021."
The Southern Section has already confirmed it will align with the CIF dates, meaning it will conduct its section tournaments directly ahead of the regional and state tournaments, which CIF runs.
The Central Coast Section will meet today to decide if it will align its postseason calendar with the CIF as well. Leagues, school districts — and most importantly — health departments will have the final say when games will be played.
The CIF's ruling will have a big impact not only on school facilities, but for the athletes themselves. Dane Anderson, a rising senior at San Mateo High School, had his 2020 baseball season cut short. The 2020-21 school year was to be his swan song — a four-year varsity baseball player, three-year varsity football and basketball player.
Like his junior year, Anderson's senior year will be impacted by the coronavirus as he will be forced to choose which sport he will play in addition to football.
"It's kind of crazy," Anderson said. "I've always played those three sports. … Now I have to choose between baseball and basketball."
When asked to rank the sports, Anderson took a deep breath and quickly rattled off: baseball, football and basketball.
"I used basketball to get in shape for baseball," Anderson said.
Anderson is not alone. There are a lot of other athletes who will have decide between sports.
"I have a couple buddies on the baseball team who will probably choose to play basketball," Anderson said.
If the CCS and Peninsula Athletic League fall in line with the CIF calendar, the football regular season would run to late March, with CCS ending by early April and with the state championship schedule for April 17.
The regular seasons for both basketball and baseball would finish up in late May, with CCS and CIF tournaments about a week apart in June.
There is no CIF or CCS rule that would prevent any athlete from playing two sports in the same season. There is a PAL rule, however, and Sell said that issue would be addressed by PAL athletic directors and the board of managers.
"It would have to be voted upon, but it's been suggested that we suspend that rule this year," Sell said. "I would imagine suspending that rule for this year will meet little to no resistance. At least I'd hope so."
The possibility remains that leagues like the Peninsula Athletic League could bypass CIF tournaments and play certain sports in the fall, given the proper medical clearance. Sell believes it would be in everyone's best interest to keep those options open. Would the PAL be open to playing some sports in the fall if it meant no section or state playoff tournaments?
"That's the $25,000 question," Sell said. "I'm just concerned the focus on postseason play may make it challenging for people to consider scenarios that could be better for kids. … I would really hope postseason play does not run the conversation."
While there is a chance leagues may not want to align their calendars with the state's, Rex Mauga, a campus supervisor and Westmoor girls' volleyball coach since 2001, would prefer to see the volleyball season stay in the spring for this school year. He said he has not supplied his players with any kind of off-season training regime for fear of being responsible for anyone under his authority catching the virus. As the positive tests and hospitalizations continue to climb, Mauga is all about being as safe as possible.
"Even if they go ahead (and start practicing and playing), I would still use common sense," Mauga said. "At this point, (a spring season) is better than nothing."
Those were, essentially, the options available for CIF — play later or don't play at all. Neither of which are what anyone would consider good options.
"This virus has put every decision maker in checkmate. Whatever decision they make is going to be fraught with negative consequences. There are no good options," Sell said. "There is something in this (CIF) plan to like and dislike by everybody."