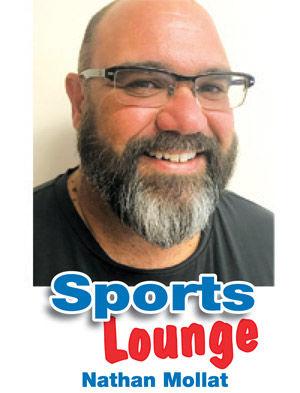 MaxPreps.com has been an important tool for the high school sports writer since it debuted in 2005. While dependent on coaches, teams and programs to load the information, MaxPreps is the go-to site for high school rosters and, if you're lucky, team stats.
While it certainly has its benefits on the micro, local level, MaxPreps also follows sports from the macro, national level.
To make a long story short, it has done a lot of leg work to keep up with what states are doing for the upcoming high school football season. We all know what California has done, but it is in definitely the minority. According to MaxPreps, five states — California, Virginia, New Mexico, Nevada, Washington — and the District of Columbia have already moved their fall seasons to spring start, with Illinois becoming the sixth state when it announced Wednesday it would postpone fall sports to a later date to be announced.
That leaves 44 other states. Seven — Colorado, Delaware, Hawaii, Maryland, North Carolina and Oregon — have not made final decisions. All are scheduled to begin their seasons in the next month.
All of this means that a bulk of states, 37 of them, are planning on playing, business as usual. Many have pushed back the start time for games, but none have moved off a fall timeline.
Good luck with that. While teenagers prep for fans to relive their glory years, you see a virus breakout among the Miami Marlins baseball team. College conferences, the smaller ones, are rescheduling or straight-up canceling the fall season. More and more NFL players are starting to test positive, and more and more are beginning to opt out from playing the 2020 regular season.
But Utah, Texas and Ohio high schools have it figured out. Yes, 98% of people who contract COVID-19 recover. Yes, kids are less likely to be affected long-term by the virus.
But do you want to be part of that 2% who don't make it? While a teen may not feel the true effects of the virus, what about when an athlete gives it to their mom, uncle or grandparent?
High school athletics is supposed to be part of a well-rounded curriculum but, more importantly, coaches and schools are responsible for the health and safety of their students. While I understand the importance of sports in developing a well-rounded person and totally get kids getting antsy to get out and play, I think it's more important that schools and athletic programs do what is best for the kids and sometimes that means protecting them from themselves.
For those of you who still, actually, listen to sports talk radio, there has been a shakeup on the local airwaves.
Joe Fortenbaugh announced Monday that he was leaving the 95.7 The Game morning shift for an opportunity with ESPN and a national show.
Fortenbaugh, a Philadelphia native, arrived in the Bay Area in 2014 to join with another newcomer, Chad Doing, and former NFL fullback Lorenzo Neal for the "Chad, Joe and Lo Show." That lasted two years, with Doing given his walking papers in a staff reorganization, Dan Dibley was brought in and Fortenbaugh moved into the No. 1 chair as the lead of the "Joe, Lo and Dibs Show."
Despite being a relative newcomer to the Bay Area, Fortenbaugh is a big-time sports fan, in general, who easily held his own talking about the history of the local teams, while being fully engaged in the present. He was around for most of what could be called a "golden era" of Bay Area sports as he was here for the Giants' 2014 World Series title and the Golden State Warriors winning three titles in four years.
At present, NBC Sports California television host Jim Kozimor, has joined Dibley and Neal until a full-time replacement is announced.
Meanwhile, Joe Shasky, a former sports talk radio caller, appears to be quickly climbing the ranks at The Game. "Butcher Boy," a moniker from his days working in a butcher shop, Shasky is a San Francisco native who came on board at The Game a couple years ago, joining Ryan Covey in the 6-10 p.m. slot and has brought an enthusiasm that nearly all other hosts in the market lack. A Bay Area sports fan, but Giants, 49ers and Warriors in particular, Shasky might be one of the few true fans on the radio. In addition to filling in on all the other shows, he is now teaming with John Dickson to host a one-hour baseball show for the station.