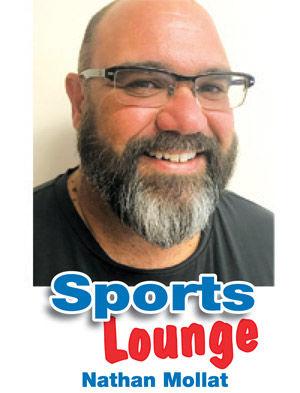 Two days ago, you could count me in the anti-Gabe Kapler camp who, nonetheless, was introduced Wednesday as the San Francisco Giants' new manager.
And I wasn't in the minority. Most of the social media/sports talk radio I read and heard was anti-Kapler.
These were two words I heard people use to describe Kapler. I had my own feelings about the 44-year-old, who was a journeyman for 12 years in Major League Baseball, even winning a World Series with the Boston Red Sox in 2004, but they were based on nothing. As I have been telling people, he just rubbed me the wrong way — for whatever reason.
The stories about his less-than-successful managerial debut two years ago and the dubious use of his bullpen surfaced in the last couple days and even worse: his part in what can best be described as an in-house "resolution" (some would call it a cover-up) of an assault on a teenager connected to pair of minor league players while he was working in the Los Angeles Dodgers' system.
But then I saw his Giants' introductory press conference on television Wednesday. And darn it, if he doesn't come off as a likable, genuine, collaborative and introspective fella. He seemed to have all the right answers, and credit of Bay Area media, they did not shy away from it, asking several questions about his handling of the accusations of a cover-up.
Kapler owned it, saying he "was [out] over my skis" in thinking he could resolve the situation himself, sounding genuinely contrite. If nothing else, you ask that people grow from their mistakes and Kapler says he has.
Kapler came off as a guy who has spent a lot of time in a big-league clubhouse, who seems to have a rapport with players on a level only a former big-league player can know.
Kapler's hiring doesn't mean all the changes are done for the Giants. With the management team in place, the only thing left to overhaul is the roster.
And that's another big reason Kapler was brought in — not for this season, but for next, as I believe you will see the final championship pieces sold off in the next couple of seasons and a true rebuild take place. Kapler built his reputation on being a big part of the rise of the Dodgers' farm system that has seen the team churn out the home-grown talent that has led them to seven straight NL West titles. With perceived saviors Joey Bart, Heliot Ramos and Marco Luciano coming up through the Giants' minor-league system, along with the likes of pitchers Shaun Anderson and Logan Webb looking to build on solid Major League debuts, Kapler will be counted on turning that new potential into the next nucleus of a championship contender.
Kapler, however, will be a puppet for no one, as that implies someone will be pulling his strings unbeknownst to him. To the contrary, Kapler is all aboard the analytics bandwagon. He is as a numbers-driven a manager as you'll find in Major League Baseball. But where he might differ from the numbers crunchers in the front office is he straddles the pre- and post-analytics era and can comfortably live in, as well as pick and choose from, each system. He says he can still manage a game with his gut — and will encourage his players to do so as well.
There is no doubt that this is Zaidi's team now. He has put into place — with new general manager Scott Harris and now Kapler — his guys, who best align with his beliefs about how a team and organization should be built. And ultimately, Kapler will be judged on one thing: Can he win?
Now, you count me in the camp of those willing to let him try.
There has been a lot of wringing of hands and gnashing of teeth in the fallout of the San Francisco 49ers' Monday night overtime loss to the Seattle Seahawks. Quarterback Jimmy Garoppolo was scared; head coach Kyle Shanahan should have settled for a tie; the defense is not as good as thought.
Ugh. As the future Hall of Fame Green Bay quarterback Aaron Rodgers once said:
R-E-L-A-X. One game does not a season make. The 49ers battled one of the NFL's best teams of the last decade to a standstill, losing only when another future HOF'er, Russell Wilson, did what he does and led the Seahawks to a last-second, game-winning field goal.
How about looking at the positives: with a depleted offense, the 49ers still rallied from an 11-point, fourth-quarter deficit to force overtime. Garoppolo, for all his struggles against the Seattle defense, helped guide the 49ers to the game-tying field goal at the end of regulation, as well as putting the team in a position to win over overtime. The defense, which was predictably gassed, came up huge time and time again, coming away with three turnovers and a scoop-and-score for defensive tackle DeForest Buckner.
Now going forward, with some more NFL heavy hitters coming up on the schedule, do the 49ers benefit from the lessons learned in Monday's loss? If not, then start worrying.