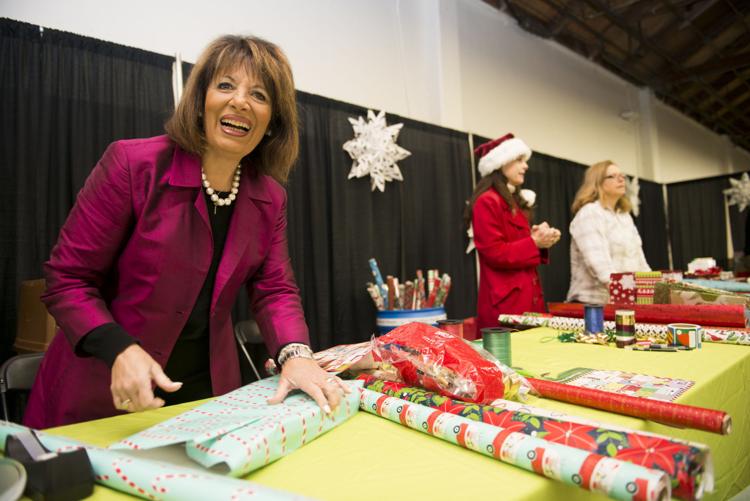 2019 marked a year of many proud achievements and milestones for Samaritan House in San Mateo, a nonprofit that has helped the working poor fight against the obstacles of poverty for over 45 years. During the year, the organization made many significant contributions to the county's low-income community by providing warm shelter for the homeless, hot meals for the hungry, school supplies for children, and much more. The profound impact that this community organization has had in the Peninsula speaks for itself. This year alone, Samaritan House's comprehensive list of programs helped nearly 15,000 clients achieve more healthy, stable, and self-reliant lives.
Samaritan House has continued its role as one of the Bay Area's leading nonprofits in the fight against poverty, keeping thousands of low-income clients fed, clothed, healthy, and housed throughout the year. In 2019, the organization supplied an astounding 28,265 shelter bed nights for clients to sleep in a safe and warm environment, and supported a total of 5,011 clients to prevent homlessness.
Thanks to donor support and the hard work of 3,678 volunteers, Samaritan House was able to serve 1,375,622 meals to hungry families, seniors, and children through its various food programs such as the Food Pantry, Dining Room, After School Snack Program, Summer Lunch Program, and Mobile Meals. Serving a tall order, they provided 198,920 freshly prepared hot meals and over 47,000 bags of groceries to clients, making Samaritan House the largest truck-to-table food distributor to the needy in San Mateo County. Meals are supplied during the week through the Dining Room in San Mateo, the Food Pantry, and the Mobile Meals program, which delivers food to social service programs, senior and community centers, and anyone who is homebound and unable to pick up the food independently.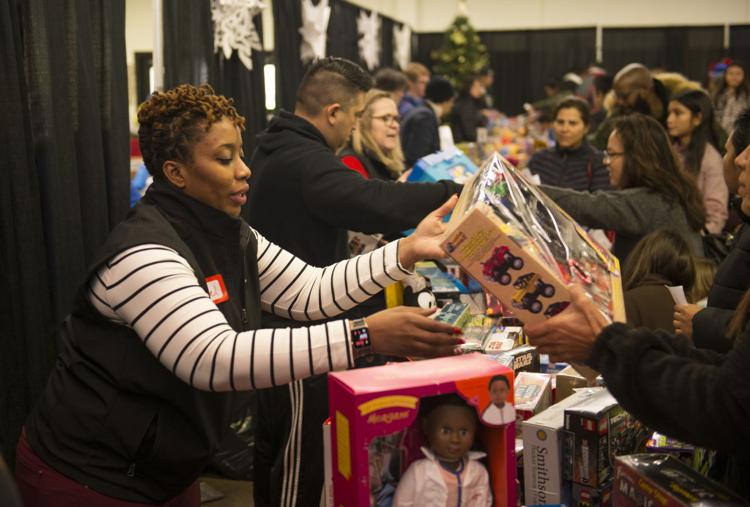 In an exciting partnership with Second Harvest Food Bank, Samaritan House has also established an innovative food program called Food Pharmacy to help provide health-conscious food and medically supervised dietary assistance to clients who need access to a specialized diet for health concerns. The Food Pharmacies are located in the organization's two Free Healthcare Clinics in San Mateo and Redwood City. Volunteer physicians prescribe a healthier diet tailored to the needs of patients who have diabetes, and then the patients are able to pick up those foods at the Food Pharmacies. The philanthropic institution is also well known for providing basic food staples to all who are in need at their Food Pantry, which supplies low-income families who struggle to buy food with boxes full of groceries from Monday to Friday. This program, different than the hot food dining and delivery services, allows families to enjoy the process of cooking fresh meals together in the comfort of their own home.
Since a lot of the clients from low-income families have children, Samaritan House has programs that are targeted to make life easier for kids by providing necessary items for free such as clothing, shoes, and diapers. They also host programs to supply impoverished children with school supplies, books, and other items to ensure that they are not falling behind their more affluent peers in school.
Another incredible accomplishment this year, Samaritan House distributed 54,206 pieces of clothes and shoes to children. One of the initiatives that helped them achieve this is their adorable free "store" called Kids Closet at the San Mateo location, which provides age-appropriate school supplies and new and gently used clothing for kids whose families can't afford new clothes. The volunteers take donations of clothes and arrange them into a neatly maintained boutique environment. Clients then get to shop around and select 10 items per child once a month, as if the parents and children are shopping at any other store. Clothing sizes are available for all ages and sizes.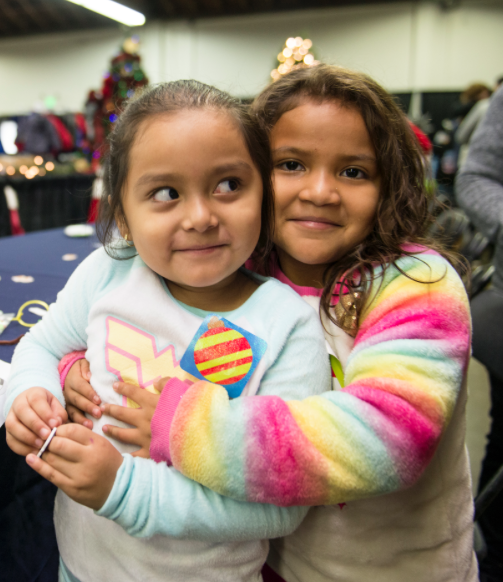 Samaritan House also hosts a lot of fun, light-hearted programs that bring cheer into the lives of local children from low-income families during the holidays, showing that dignity goes beyond just the essentials. These programs include the Halloween costume giveaway and the Holiday Toy Shop event, which distributes toys from December 21st through 31st to kids in need. Between all these programs, they distributed 19,566 gifts, coats, toys, and books this year. Moreover, their Back to School Program served more than 2,400 children all across San Mateo County, who got to choose their own brand new backpack filled with age school supplies to prepare them for the year.
Alleviating the obstacles of poverty from many angles, Samaritan House's offering of services also includes medical care to uninsured clients. In 2019, 2,500 uninsured patients visited their free clinics in Redwood City and San Mateo to receive accessible healthcare. The organization's innovative volunteer-based model of service is the force behind their reputable free clinics, where medical professionals volunteer to offer integrated services such as primary and specialty medical, dental, vision, and mental health care.
Samaritan House applies a comprehensive, individualized approach to healthcare where patients meet with either a Case Manager or Clinic Manager to assess their circumstances after a team of physicians, dentists, and staff helps patients get the care they need. Volunteers come from respected private practices as well as recognizable medical groups in the Bay Area, including Kaiser, Mills-Peninsula Medical Center, Palo Alto Medical Foundation, Stanford, and UCSF. Samaritan Medical specialty services include a broad array of options including Internal Medicine, Nephrology, Gynecology, Breast cancer screenings, Dermatology, Diabetic care, Endocrinology, Neurology, Orthopedics, Ophthalmology and optometry, Podiatry, Nutritional counseling, Pulmonology and more.
A core tenet of Samaritan House's mission is to empower their clients to become as self-reliant and stable as possible, for which they provide Case Management, Counseling and Referrals to their clients. Client Services partners with the County to ensure each person has access to all of the benefits and services that are available to help them get on their feet. Case managers evaluate the financial, health, housing, educational and career needs of clients to determine and provide them with the services will help them gain stability in every aspect of the personal, professional and financial lives.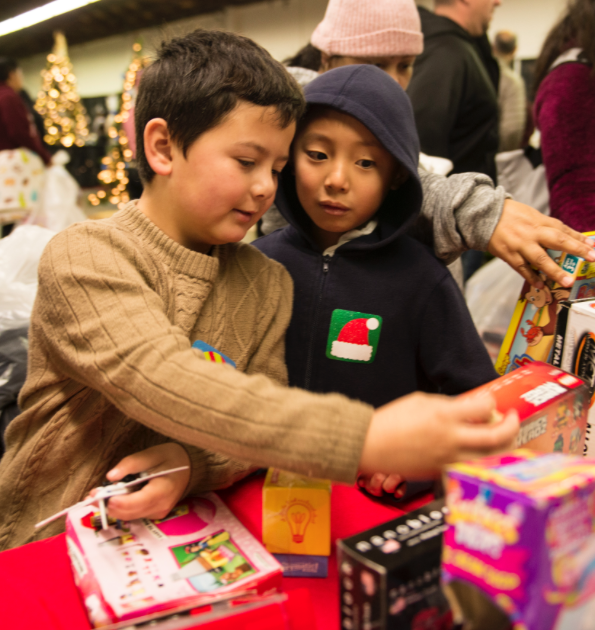 One of the most exciting milestones in 2019 for Samaritan House is the opening of new locations in East Palo Alto and Menlo Park. The organization's expansion into these two particular cities is especially significant because, while the Silicon Valley is associated with wealth and high-paying companies, 20% of residents in San Mateo County are actually living below sustainability. With these two new locations, the organization is expanding its legacy even further across the Peninsula, providing opportunities for low-income residents from South San Francisco to Menlo Park who struggle to meet basic needs such as food, clothing, shelter and health care.
All of these wonderful contributions to the community call for celebration: on March 28th, 2020, Samaritan House will be hosting its annual fundraiser The Main Event: A Roaring 20s Gala at 6PM at the San Francisco Airport Marriott Waterfront, 1800 Old Bayshore Highway in Burlingame. Don't miss this fun event that is dedicated to a good cause! Themed attire is strongly encouraged, so be sure to fish out your best Roaring 20s outfit and matching dance shoes. Festivities will include a live auction led by the Golden State Warriors hype man, Franco Finn, and an inspirational program emceed by KTVU and former NBC Bay Area news anchor Diane Dwyer, which will commemorate all of the amazing work that Samaritan House does to keep everyone in our community fed, clothed and housed with dignity. Don't go home early that night, as there will also be a Speakeasy After Party with live Jazz music by Citizen's Jazz that's sure to be the bees knees. Save the date and find ticket information about The Main Event: A Roaring 20s Gala at www.bit.ly/MainEvent2020.