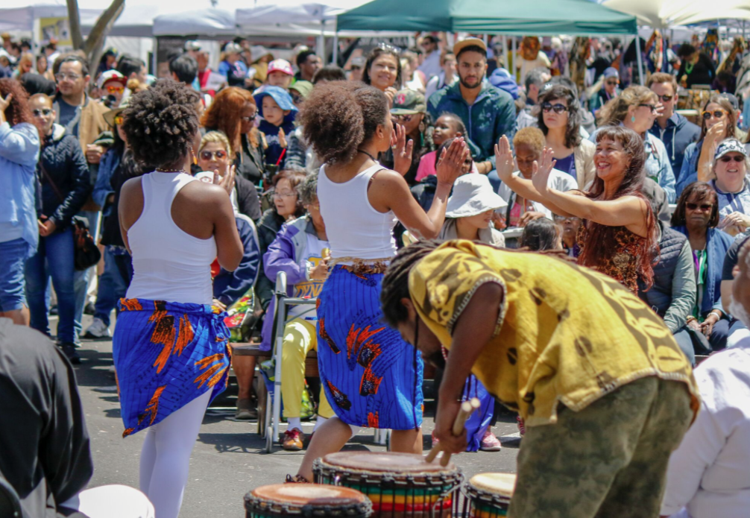 Facebook's Community Events team kicked off their 3rd season of Facebook Festivals this past Saturday afternoon with the Cajun Carnival at their headquarters in Menlo Park, CA. Despite the rainy afternoon, residents from across the Silicon Valley and Peninsula gathered together at Facebook Headquarters to enjoy a day of music, technology, and Southern comfort food. The first of the free five series festival extravaganza, this event took inspiration from mardi gras, highlighting Louisiana's cuisine, music, and culture.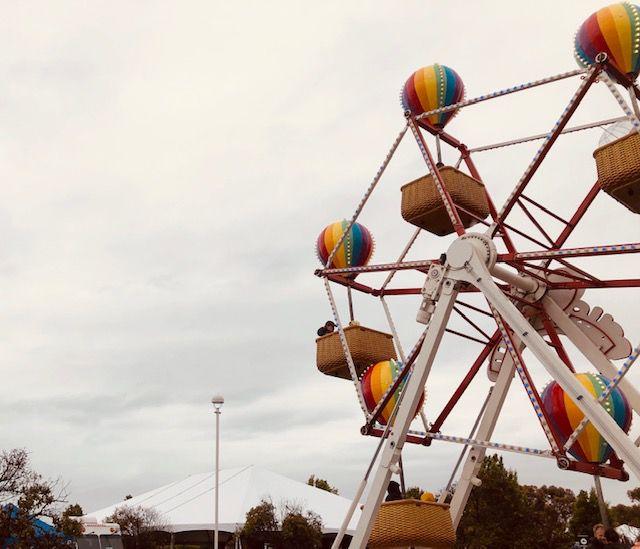 With no shortage of delicious food and drink in sight, the New Orleans inspired event presented the best of the Bay Area's specialty foods with local food trucks such as Capelo's Barbecue , Jonathan's Fish & Chips , and SoCo Kitchen. The event was completed with a colorful farmers market, vendors selling artisan goods, and a beer and wine garden. The Facebook Culinary team also prepared Buttermilk Beignets, of which 100% of sales were donated to nonprofits dedicated to homelessness and hunger.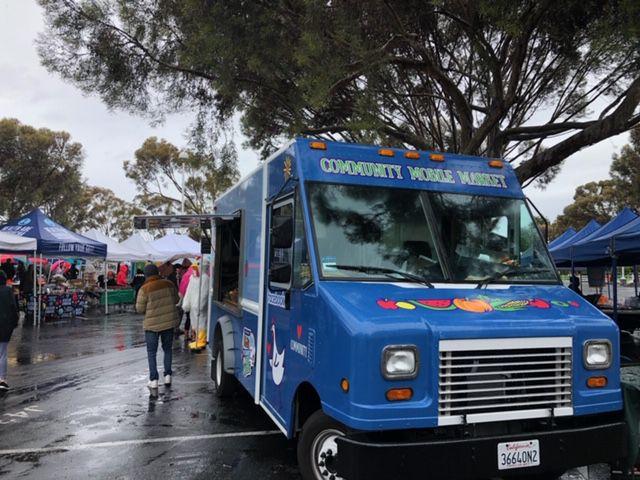 Local musicians played vibrant live-shows on 4 different stages at Saturday's Cajun-themed carnival. Offering something fun for attendees of all ages, this family-friendly event also featured a ferris wheel, carnival games, and educational activities such as the Tech Zone featuring Oculus, Portal & Instagram.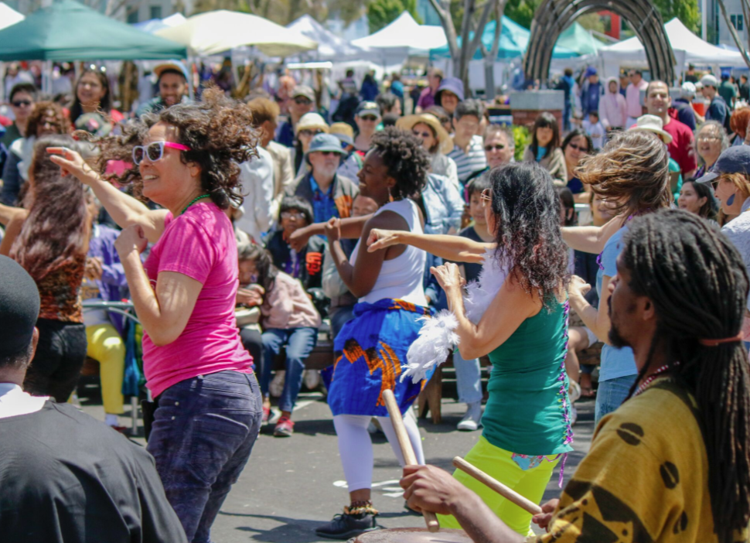 Serving the local community is at the core of Facebook Festival's initiative, which is evidenced by the fact that Facebook Festivals all proceeds from the events support local nonprofits and that the event is free and open to the public. Every event focuses on support a particular cause, with Saturday's Cajun Carnival supporting hunger and homelessness. In 2018, Facebook hosted 5 festivals that were attended by over 50,000 people and raised $111,000 for local nonprofits. Their events showcased over 250 local farmers, artisans, and small businesses, and also starred over 200 local musicians, dancers and performers. Since its inceptions in 2017, Facebook Festivals has supported a wide range of local nonprofits such as Peninsula Volunteers, East Palo Alto Senior Center, the Rotary Club, Housing Leadership Council, East Palo Alto Center Arts, Arthritis Foundation and more.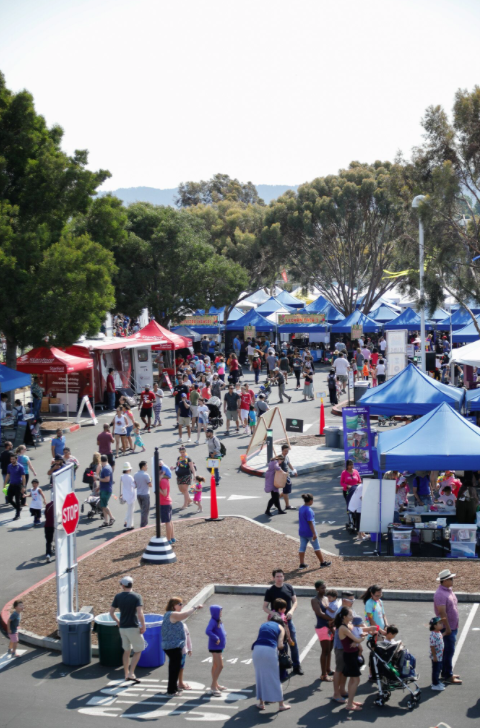 To learn more about upcoming Facebook Festivals and how the support to local community, visit www.facebook.com/facebookfestivals . For information regarding free shuttles and transportation to Facebook's events, visit www.fbcommunityevents.com/transportation-parking .
2019 Events Schedule (all events are free and open to the public):
Red, White & Brew: Saturday, June 22nd at 1-6PM. An Americana Country and craft beer festival. Proceeds will benefit veterans and local health services.
Island Vibes: Saturday, August 17th at 1-6PM. A reggae fest and summer celebration. Proceeds will benefit environmental and sustainability causes.
Bands on the Bayfront: Saturday, September 21st at 1-6PM. All genre music festival. Proceeds will benefit school music and art programs.
Fall Fiesta: Saturday, October 19th at 1-6PM. Latin cultural celebration with Halloween activities. Proceeds will benefit youth mentoring and sports programs. This will be the final event of the year.
PENINSULA SEEN is sponsored content.