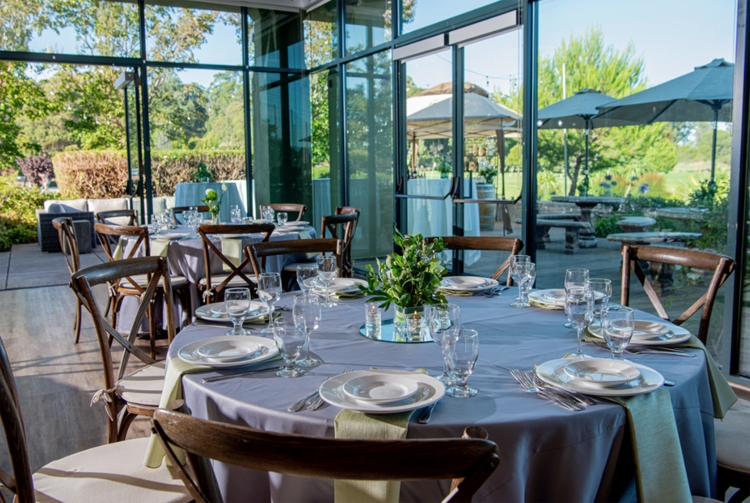 There are very few restaurants with views on the Peninsula. Under new management and with striking renovations, PAR3 at the City of San Mateo's Poplar Creek Golf Course, delivers both a stunning view and elevated fare. The sister restaurant to the popular local watering hole THREE Craft Kitchen and Bar on Third Avenue in San Mateo, PAR3 soars.
Located at the foot of the 18th hole with panoramic views of the 120 acre property -- the restaurant integrates perfectly -- has ample free parking and generous vistas. Approachable and welcoming, owner and chef Alicia Petrakis and co-owner Eleni Lolas have created an oasis with a dynamic menu.
With floor to ceiling wrap around windows, each table has an expansive view of the verdant public golf course. Many don't know it is open to the public, and for locals and visitors to the region, it provides a respite from the hustle and bustle of life on the Peninsula. Alicia said when she saw the property, she felt like it was an opportunity to "take a diamond in the rough and make it a hole in one." Every table is a "good table". Each seat offers the diner a view and creates a sense of calm, even before you dig into the yummy offerings.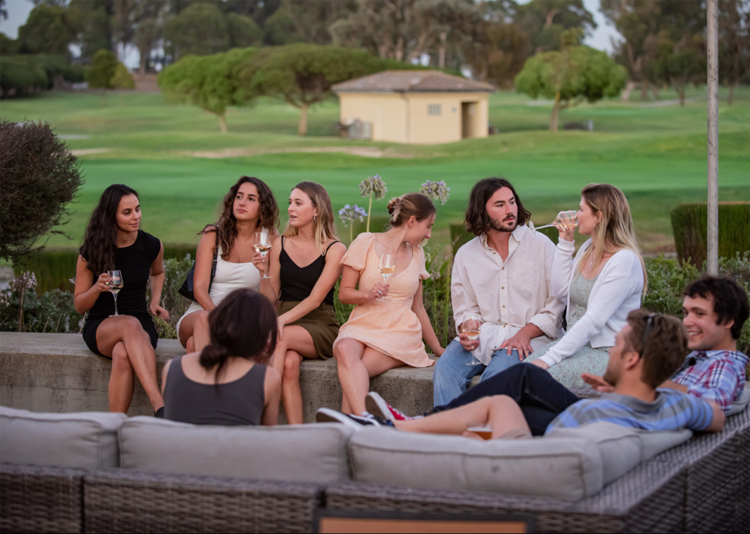 Alicia wants to create a 'getaway,' a place for Peninsula folks in need of a quick escape, to gather with friends and enjoy the stunning setting. The decor doesn't compete with the exterior splendor, but I loved the unique, fresh floral arrangements on each table and matching wood floors and chair backs. There is a seamlessness to the landscape and decor.
Located near SFO, one can watch planes taking off amidst a tranquil setting and without sound intrusion. Plane spotters will rejoice. The outdoor fire pits are inviting and strategically located with a view of the pond and waterfall.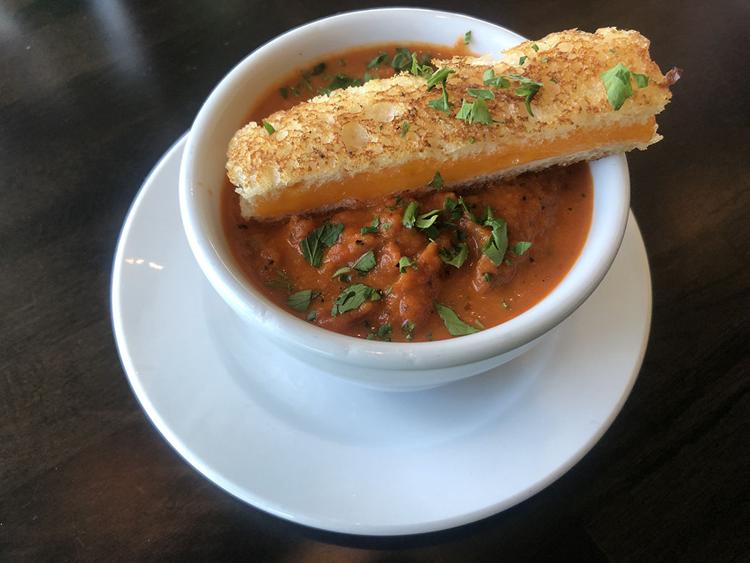 PAR3 serves up breakfast, brunch, lunch, dinner and has a robust demand for private events including corporate, weddings, birthdays and celebrations of life for 20 to 450 people. Alicia met me with pigtail braids, in full chef's gear, and her warmth and dynamism were on display.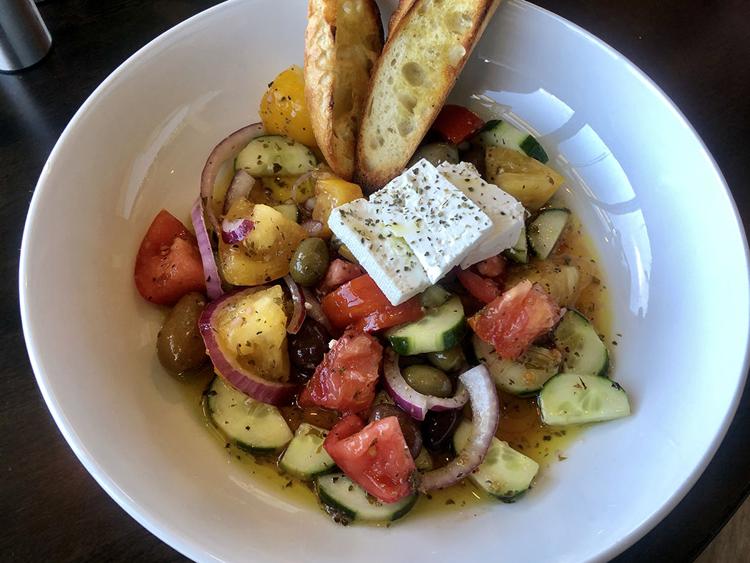 She is passionate about connecting people through food, and spoke emotionally of one family seeking to celebrate their late son, and how honored she was to assist them.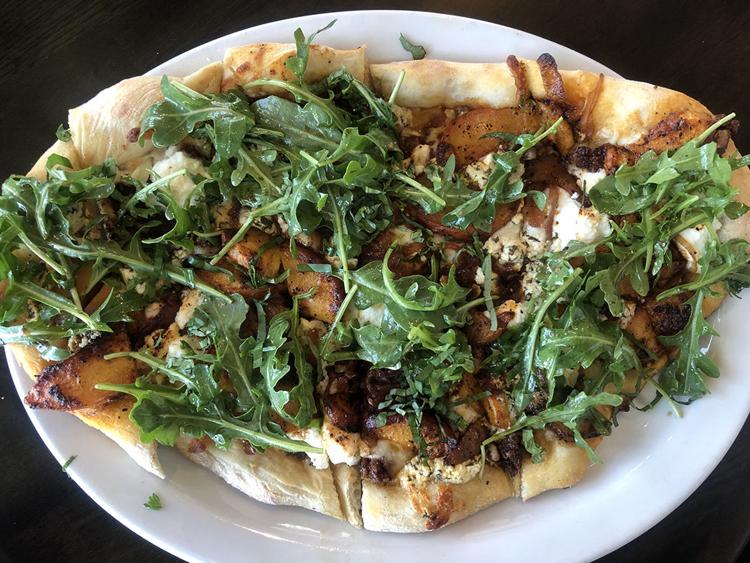 Another woman, a recent widow with young kids turned to her during her late husband's memorial gathering and said, "thank you for making an impossible day bearable". Open since Mother's Day, the PAR 3's inaugural party set a tone for the success of the venture.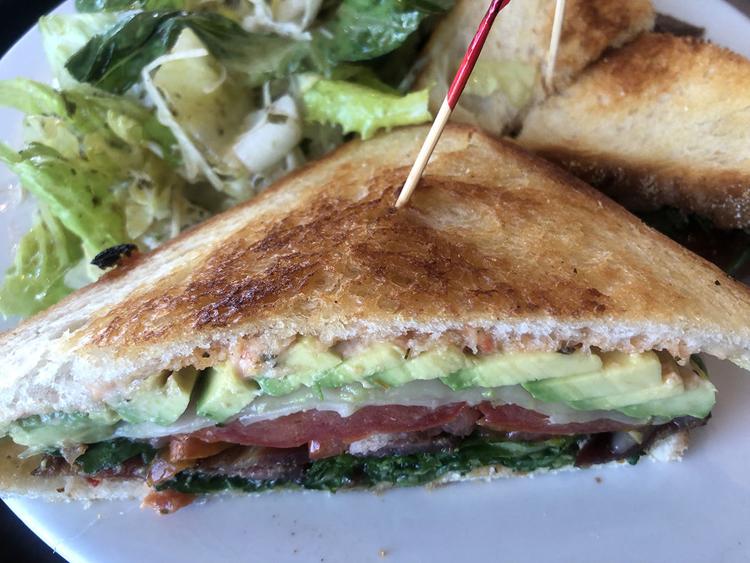 I arrived on the first day of the late summer menu debut and was treated to a feast -- luckily it was actually my birthday! Born and raised in the community, a chef, restaurateur and mother of two sons, Alicia's Armenian background and Greek by marriage life, has played a large role in her approach to food. Fresh, seasonal, unfussy dishes with integrity of ingredients that offer twists on traditional golf club food such as a club sandwich, with some unique Mediterranean touches.
We tucked into a thick tomato soup served with a delightful mini grilled cheese sandwich, a cheekily named BLT & A which did not disappoint, as well as a fabulous peach, arugula, 3 cheese, caramelized onion and bacon jam pizza. The village Greek salad was sublime, the colors popped as much and the farm fresh feta, olives, red and yellow tomatoes and cucumbers. The Par3 grind burger, with its secret sauce, is a favorite, the TRI TIP dip sandwich was thicker than a human jaw and the caramel bread pudding à la mode was a sweet ending. Affordable, beautifully presented and ample portions were only trumped by the brightness of the dishes, a tribute to Alicia's foodie upbringing and flair for entertaining. A recognition of her parents' legacy, while growing up, the ethos was very European. They grew it, got it fresh and nothing was from out of a can. Her mom was a consummate entertainer -- in the Martha Stewart vein -- calling on her skills as an artist and interior designer.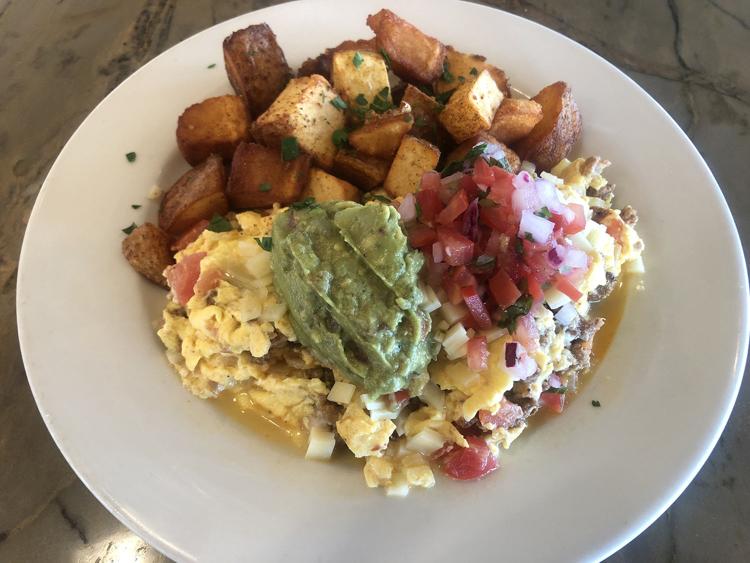 After a stint in real estate, Alicia started a catering business 25 years ago with partner, Eleni, which morphed into the restaurant business including THREE -- Craft Kitchen & Bar on Third Avenue in San Mateo. When asked why Par3 bar, grill & gathering? She very clearly stated that she wants people to 'be able to escape, to connect with friends, to take a break.' In a region where a 2BR apartment costs upwards of $4000 and traffic can be paralyzing, she said "I can't fix any of that, but I see food as an expression of love and a way to bring people together".
PAR3 has a full bar and is very proud of its Beer Program with 12 taps. Alicia credits Daniel Campbell, her GM, for the unique program. He started with her at 18 as a food runner and later spent time in the Sacramento region as a GM and developed relationships with microbreweries and suppliers. The PAR 3 beers are curated, balanced and she called out 'Blind Pig,' a famed craft brew that is only carried by a few other spots on the Peninsula.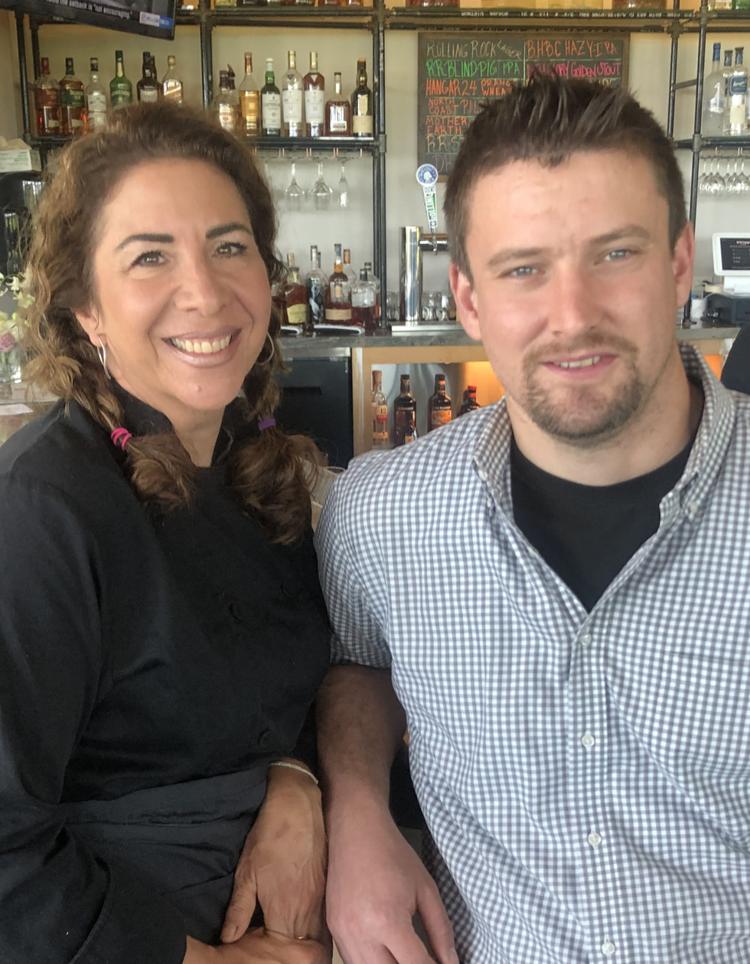 Come for the views, the food or the beer, hang by the fire pits or plan a family or company event. The appeal is for those from Millbrae to Redwood City, but my drive from San Francisco was a mere 25 minutes. If coupled with a beautiful day, visit to Coyote Point Regional Park or a round of golf, I can't think of a better spot on the Peninsula than PAR3, it was well worth the drive!