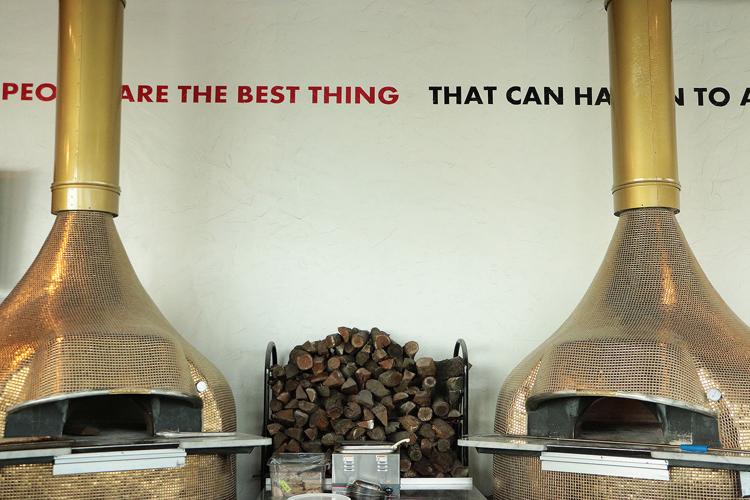 Brand spanking new with a courtyard feel, San Mateo's Midici Neapolitan Pizza takes your senses and your spirit to an Italian piazza. Hillsdale's newest restaurant is the incarnation of the celebration of family and friends. Midici's robust Mediterranean menu and milieu, featuring Neapolitan pizza, is a new and distinct offering and sure to become not just a watering hole, but a gathering place for many in the area.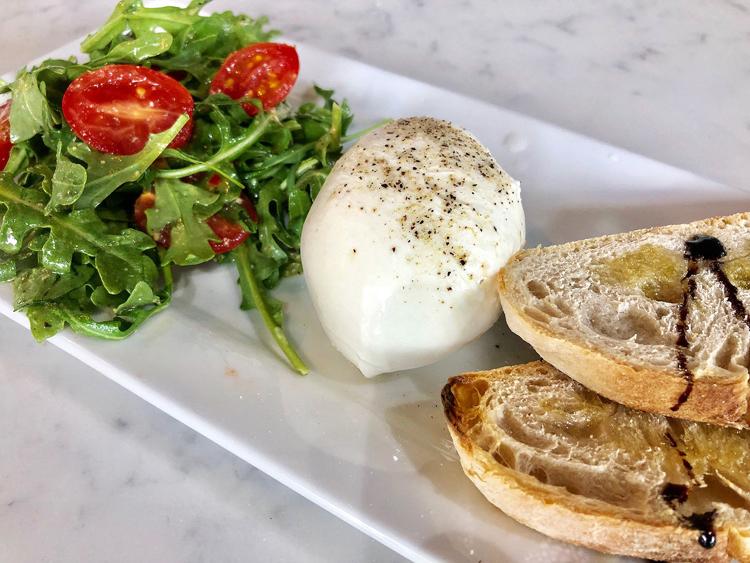 Owned by Imad Hammoud -- a successful sales executive -- his story, and the genesis of Midici, is as compelling as the food is delicious. Born in Lebanon -- with 8 siblings -- Imad left war-torn Beirut in 1984 to study in the U.S. His brother Sam, an entrepreneur and small restaurant owner, bought his plane ticket. All these years later -- channeling his upbringing amidst orchards and a close knit family -- Imad seeks to share some of his nostalgia for enjoying fine food, amongst loved ones, in a warm, fun and romantic environment. Lebanese are famous for hospitality, and Imad said "we don't just eat, food is to celebrate". The restaurant is Imad's passion, and Sam now runs the place with his kids; a poignant reciprocation of the generosity and support Sam showed his brother all those years ago.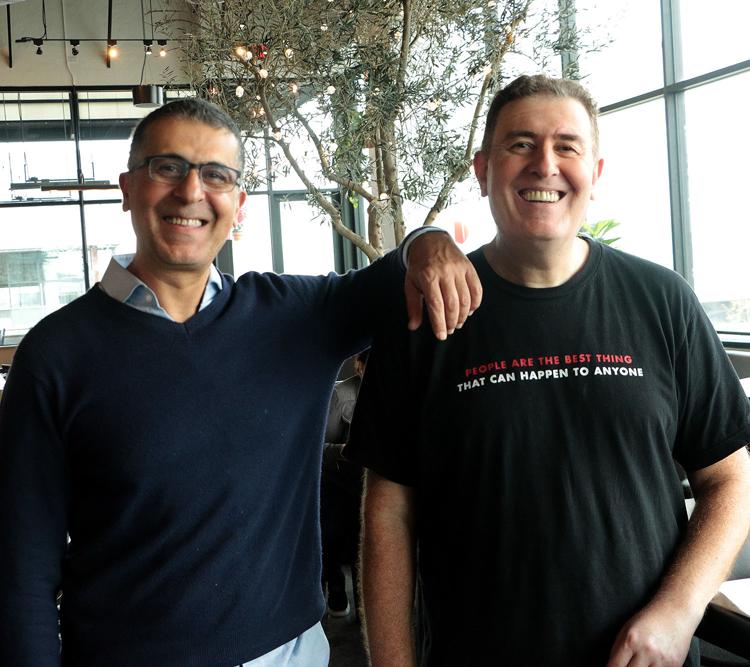 Midici is located on the second floor, right next to the soon to be open state-of-the-art bowling alley and cinema. Challenging, for sure, but envisioning the beautiful surroundings --- slated to be finished this summer -- Imad dove head first into this project. The prime location is light, airy, expansive and ultimately the patio will overlook a fountain. Channeling the Italian and Meditteranean vibe, the lighting and decor creates an outdoor feel. If you look up, it seems like you are dining under the stars. Some lights even mimic street lamps, there to illuminate that community/ plaza ambience, and in the evening it is stellar. Parking is easy and you can access the restaurant by stairs, an elevator or via the shopping center.The centerpiece is a beautiful live olive tree. This was non-negotiable for Imad. Many said he was crazy to consider the feat. Hoisted in on a crane, the symbolic olive tree connects the restaurant to Imad's homeland and childhood, where he grew up harvesting olives, and making olive oil. His connection to the land is palpable in the ingredients used and the greenery of the decor. Olive oil has long been considered sacred. The olive branch -- often a symbol of abundance, glory, and peace -- offers a beautiful motif for Midici.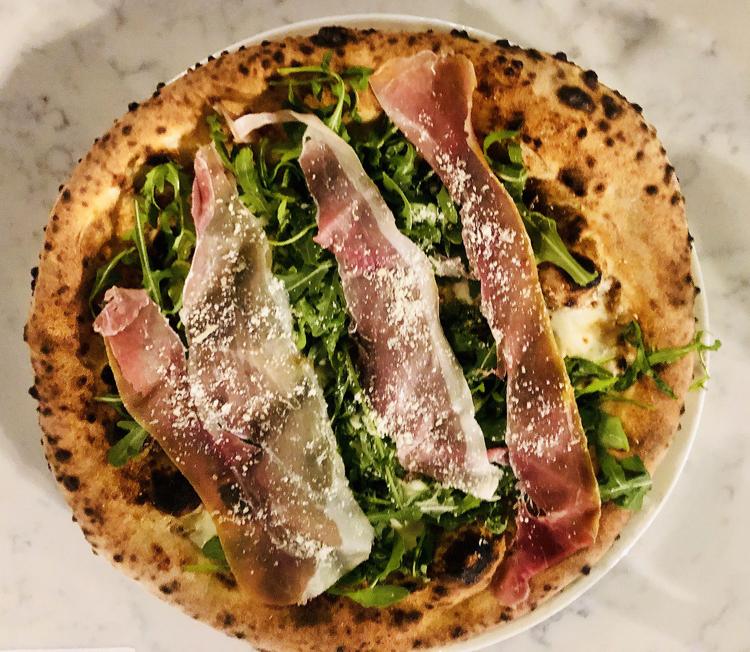 Two shimmering gold tiled pizza ovens -- sourced in Naples -- set the stage for a superbly crafted meal. The firewood ovens reach 900 degrees and expertly bake the artfully crafted dough. Made of four simple ingredients; flour, water, yeast and salt, the dough takes more than 24 hours to prepare. Twelve hours of fermentation and balled by hand, there is a lotta love and attention given to this all important item. Then the 'poofing' (a technical term) begins. The dough sits, relaxes and airs until it is light and fluffy. Then it bakes quickly at such a perfectly calibrated high temperature, and your pizza masterpiece is served. The 'Devil's Pizza' is a zesty best seller made with fresh mozzarella, housemade spicy sausage, spicy Italian salami and red chilis! Some pizza options include a Hawaiian, an egg n' bacon and a margherita and prosciutto with generous slices of meat. You can also create your own, toppings include housemade meatballs (more on that later), Neapolitan salami, vegan sausage, goat cheese, kalamata olives and premium black truffle cheese; there's plenty of choices for carnivores, vegetarians and vegans.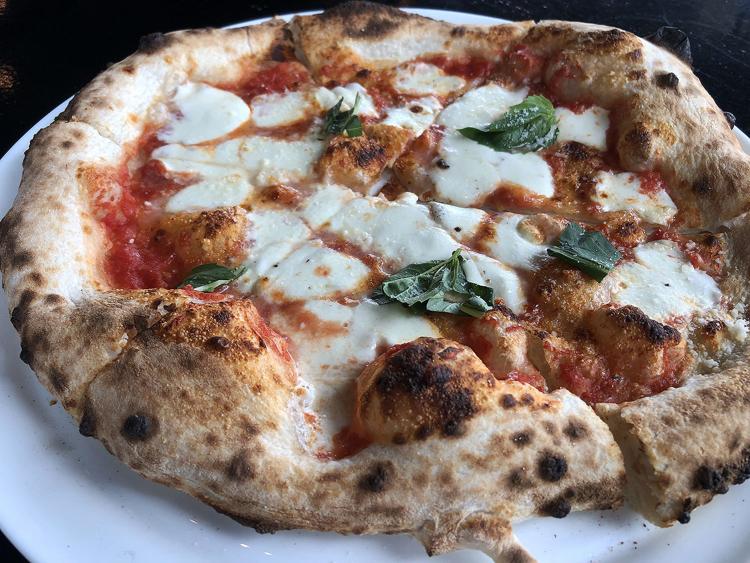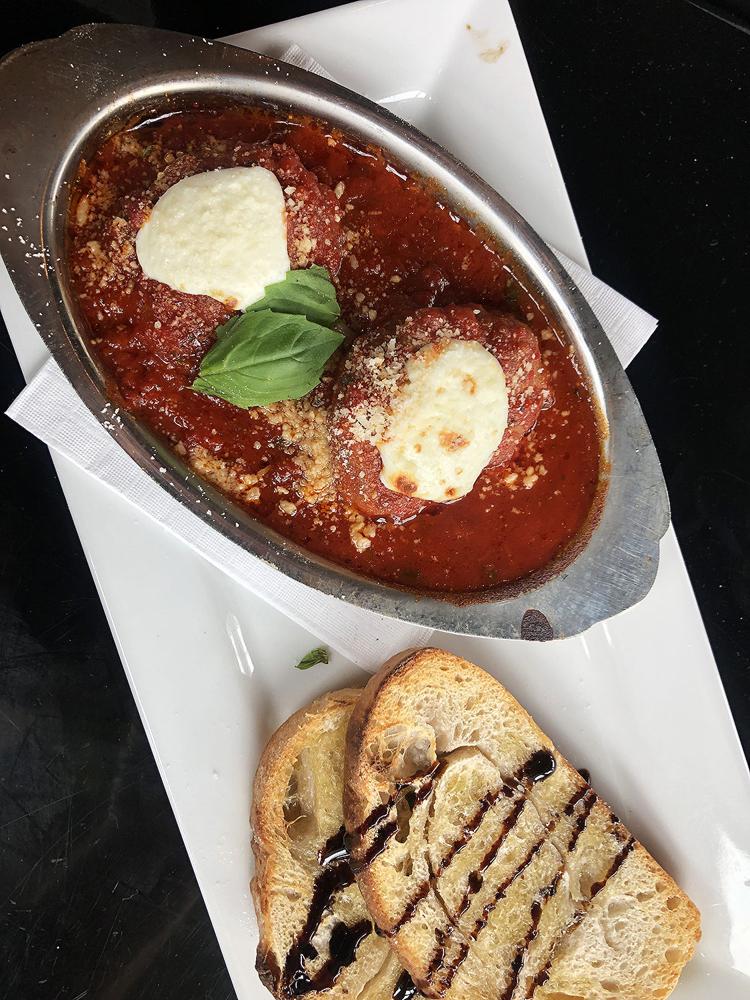 The small and shared plates and salads are divine and the portions are generous; only the freshest ingredients. We shared a burrata caprese, a Midici house salad and purple kale and ricotta salad which included dates. The sweet punctuations and colorful greens popped both visually and in my mouth, and the cheeses were mouthwateringly scrumptious. The meatballs… what can I say, I am a sucker for meatballs and these -- housemade from angus beef, fresh mozzarella, marinara, parmesan and basil -- were some of the best I've had this side of the Atlantic. I will have to take my lanky growing, soccer playing 15-year-old, who could live on meatballs. Finally, the bread must be mentioned. Made from the same dough as the pizzas, the wood fire stoking stops as the restaurant nears closing. The ovens cool overnight, to about 450 degrees by morning. When the staff returns, that is when the bread is baked. I love this organic, circular process, much like the rhythm of life. The dough is the foundation of much that is exceptional about Midici.
There is a full bar and cocktails to write home about. The Devil's Margarita is popular along with the Italian sour and Italian Mule, which is vodka, ginger beer, aperol and lime. We devoured a lovely New Zealand white wine, a sauvignon blanc from Marlborough. Other wine options include sparkling proseccos, reds, whites and rosés from Italy, France and California. The choices are vast for libations, and Italian sodas, and housemade lemonades will please kids and teetotallers. If you have room for dessert, there are Italian classics such as tiramisu, and a signature nutella calzone, as well as a rotating choice of handcrafted gelato and sorbetto.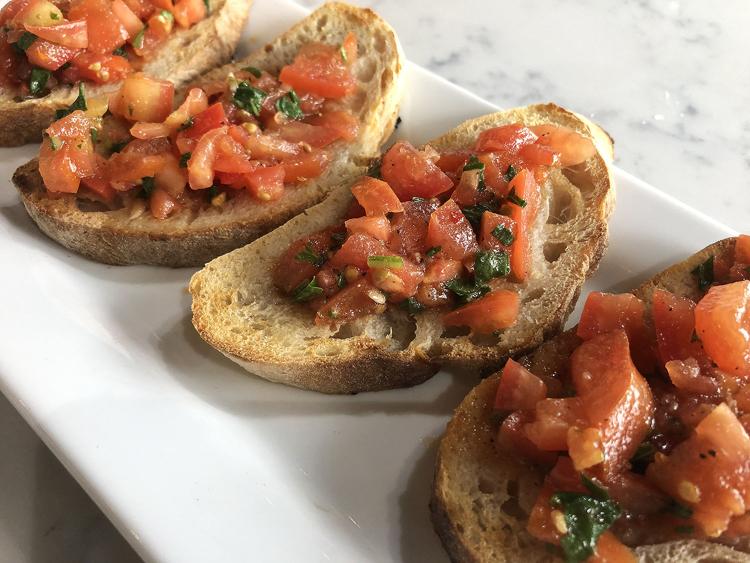 Midici is now happy to offer Doordash delivery services and is already hosting many private parties, corporate events and celebrations. A people person by nature, Imad cultivated this spirit in his career in sales. The motto of the restaurant is "people are the best thing that can happen to anyone". He loves to listen to stories and share his love of food, and all that the celebration of a meal represents with his guests. So make the pilgrimage to this new, soon to be hotspot and break bread, or pizza crust -- as the case may be -- with the Midici family.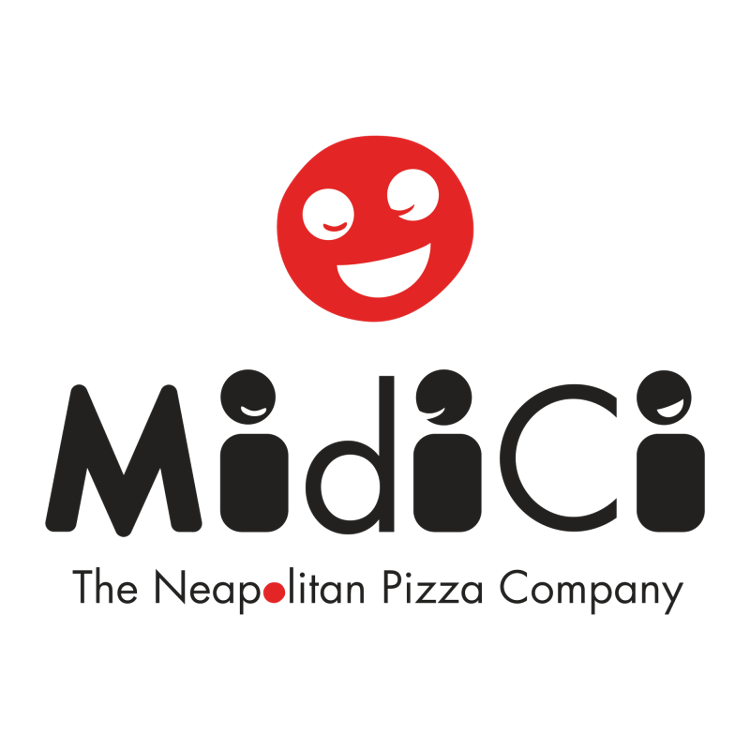 Midici Neapolitan Pizza Company
68 Hillsdale Mall
SAN MATEO, California 94403
PHONE: (650) 458-3545