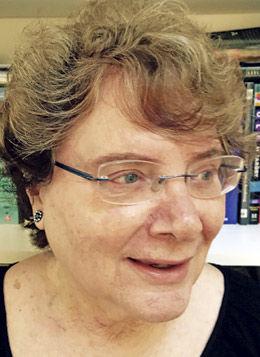 Senate Bill 50 has been introduced by the California Legislature for the third time. This housing bill is a takeover of our cities' zoning power by the state. The bill will be voted on very soon.
Politicians want to jam more housing into California cities in every neighborhood possible, whether we like it or not. This flies in the face of recent trends to let people live where they like and use the internet and the cloud to collaborate with their employers and work partners. With the rollout of high bandwidth 5G and apps like Zoom and many others, working from and living in remote locations will flourish.
In times past, if there was a need for importing employees to a given location, the employer was responsible for housing them. Schools of higher education, like Stanford and even the local College of San Mateo have housing for staff. Large employers should do the same instead of pressuring cities and the state to build more housing for them.
If this bill passes, unique towns like Burlingame, Palo Alto and San Carlos will disappear and we will become one giant megapolis hilled with high-rise apartment houses, multilevel roads, fewer trees and the wildlife will be pigeons.
We are being taxed for new schools and sewer plants but soon they will have to be turned into high-rise operations with higher taxes to follow. I haven't even addressed the problem of transportation which will become super congested. In Belmont, where I live, there is only one east-west street (Ralston Avenue) which is already being used as a State Route 92 alternate and is already overcapacity at peak hours (as is 92).
It is well known that crowded cities are not the healthiest places to live. Besides the refuse that people drop on the streets (take a look at San Francisco) there is already pollution in water runoff into the Bay and air pollution is again on the rise.
Most important, this is how it will affect you in San Mateo County:
1). "Neighborhood Multi-Family Areas." Single-family zoning would be banned. Developers could buy out your neighbor or entire blocks, erecting lucrative four-unit market-rate buildings. If a single-family area is dubbed "transit rich" or "jobs-rich," then multi-story buildings are encouraged.
2). "Transit-Rich Areas." Developers could override city zoning near rail stops and frequent bus stops to erect four-story to eight-story towers — with few affordable units. SB 50 requires no parking in apartment complexes near rail.
3). "Jobs-Rich Areas." Developers can override zoning in jobs-rich/good schools areas that have no transit service, allowing expensive four-story to eight-story towers with very few affordable units.
4). "Carve-out Counties." Cities in less urban, mostly upscale counties — including Marin, Santa Cruz and Santa Barbara would be except from SB 50 because of Sacramento's "deal making" — would not be forced to allow four- to eight-story towers near transit. Instead, they'd only be required to allow apartments one story higher than their existing zoning.
5). "Ten-Unit Exemption." Developments that contain fewer than 11 units get all of SB 50's profit benefits yet require no affordable units.
Finally, what makes a bunch of elected officials in Sacramento think they know better about local zoning and planning than the people who live here? No Bay Area neighborhood, rich or poor, especially San Mateo County residents, will be safe from SB 50.
Who is behind this housing push? Big technology companies pushing for more housing for their employees, construction unions, real estate and investment groups and finally politicians who are looking for sizable campaign contributions.
What can you do about it? Write to your state representatives. If that doesn't work, vote them out. Find out who the California senator and representative are in your area. Do something or else your neighborhood will change for the worse forever and you will eventually have to move away. Find your representatives here: smcacre.org/post/state-offices.
Coralin Feierbach is the former mayor of Belmont.