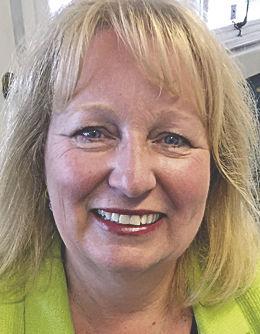 I am a firm believer that schools and community are one unit and partnerships with all sectors of the community are essential to helping children reach their maximum potential. Community collaboration with schools complements and reinforces values, culture and the learning opportunities that schools can provide for their students. In other words, all of us — teachers, staff parents, business, nonprofit, service clubs and the like — working together, truly make a difference in the lives of our students.
Beginning my third month as superintendent of San Bruno Park School District, I am very impressed with the past two years of concerted effort by the district to better connect with city and county leadership, service clubs, the nonprofit sector, the Chamber of Commerce and the business and corporate community. The results have been awards and grants, donations, programs, projects and partnerships that are flourishing. It is important for the community to know about the support our students and teachers are receiving from these partners, and to say thank you.
Business and nonprofit partnerships in public schools enable students to expand their horizons to see and experience the work place and what opportunities lie ahead for them. These partnerships make schools stronger. Examples of solid relationships the district enjoys in this regard are evident with San Bruno Chamber of Commerce bringing businesses and ideas to the district for collaboration and fundraising; Walmart sponsored the district's Run to College program, helped fund Community Day and also joined HandsOn Bay Area to enhance the exterior of our schools; San Bruno Lions Club provides free vision screening to our students; San Bruno Rotary helps with Parkside Sister City exchange with students in Narita, Japan; through San Bruno Education Foundation, the San Bruno Community Foundation has funded a music initiative making music instruction available to all public school students in San Bruno including at Capuchino High School; also through the Education Foundation, the Welch Family Foundation is funding numerous programs such as music in preschool and district school field trips; the Danford Foundation has been generous with support for STEM and math; Recology San Bruno volunteers to teach students about protecting the environment; the city partners with our schools on library and recreation services and invites our talented students to perform at city meetings and events; San Mateo County Board of Supervisors provided funding for PE at several of our schools; Peninsula Health Care District has funded a Student Health Center; and the San Bruno Education Foundation, the fundraising arm of the district, provides ongoing support of programs and projects.
The presence of YouTube (Google) in our city has given a significant boost to our school community with conversations ongoing about future endeavors. For example, a grant from YouTube is helping to expand STEM education; volunteers from Google work with students at our schools to teach CodeWorld and coding clubs; Google hosted an all-day computer science first training for sixth-graders at Parkside; YouTube hosted an all-day visit at its headquarters for 100 of our students; Google provided 3,000 pairs of safety glasses for our students and staff to watch the eclipse; YouTube is hosting the second annual Teachers Cash for Class event at Nueve sponsored by San Bruno Chamber of Commerce honoring our teachers; Google volunteered through HandsOn Bay Area to create mural art and refurbish gardens at several campuses before opening of school. Google provided a grant to the city for Community Day which is enjoyed by San Bruno families and YouTube is helping to fund with the San Bruno Community Foundation a pedestrian safety initiative that will see installations of flashing beacons in crosswalks at two of our schools. Google's Public Affairs director for Northern California volunteers on the Board of Directors for San Bruno Chamber of Commerce.
The dots strongly connect the corporate, business and philanthropic community with San Bruno Park School District and the families we serve. We will we continue to strengthen these partnerships and develop new ones to ensure a promising future for our schools.
As the district embarks on a new chapter in its legacy to create Schools with Tomorrow Inside providing 21st-century learning for San Bruno youth, we will need our community partners more than ever.
Stella M. Kemp, Ed.D., is the superintendent of the San Bruno Park School District.