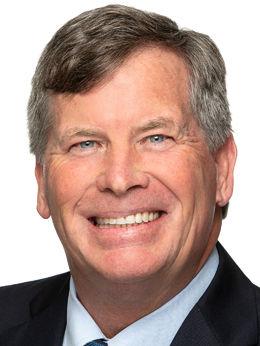 Reading recent articles in the San Mateo Daily Journal about the city of San Bruno navigating its way through current land-use applications has been interesting and informative about decision-makers, citizens and applicants and their respective interests and perspectives.
It strikes me that San Bruno has an opportunity working with these development applications to realize a vision developed as a result of more than a decade of community and regional work for revitalizing and meeting the needs of the community. The articles I am referring to include "San Bruno development denied," by Austin Walsh, dated July 11, 2019, and "What's next for San Bruno Housing Plan," by Austin Walsh, dated Aug. 2, 2019.
These articles focus on the proposed Mills Park mixed-use development at the southwest corner of El Camino Real and San Bruno Avenue in San Bruno. The proposal is generally described as a mix of housing units and commercial space, including approximately 425 housing units and 46,000 square feet of commercial space. A 42,000-square-foot Whole Foods grocery store would be the primary commercial ground floor tenant.
The proposal was recently denied by the San Bruno City Council in an unusual 2-1 vote, where three affirmative votes were required for approval. The city's Planning Commission had previously unanimously recommended that the City Council approve this project. The city of San Bruno has been assigned a Regional Housing Needs Allocation, or RHNA, of 1,155 units for the current state housing production period of 2015-2023. Thus far, the city has seen the production of approximately 119 units toward this goal.
Given the shortage of housing, and particularly affordable housing, in the San Francisco Bay Area and the state, a circumstance that is widely acknowledged as a housing crisis, the California Department of Housing has indicated its concerns about the denial of the proposed Mills Park Development project. The proposed project has been acknowledged to be in compliance with the city's General Plan and would add much needed housing, including 64 deed-restricted affordable housing units. Moreover, this proposed project supports the guiding principles of Grand Boulevard Initiative, a vision for bringing housing and a mixed-use, pedestrian friendly, high quality design environment to El Camino Real from Daly City to San Jose. This Grand Boulevard vision is formally supported and reflected in San Bruno's adopted General Plan, the San Bruno Transit Corridors Specific Plan, adopted in February 2013, the passage of Measure N by San Bruno voters in November of 2014, and by more than 30 other cities, counties, agencies and organizations.
The denial of the Mills Park development proposal is concerning, not only given the departure from over a decade of community and regional work and the gap between the city's actual housing production and target for housing production during the current RHNA period, but amplified by the fact that YouTube, which has its headquarters in San Bruno, and is located in the Bayhill Business Park across San Bruno Avenue from the Mills Park Development site, is seeking to expand by up to 2.5 million square feet of space. This amount of proposed development is beyond the current development assumptions in the San Bruno General Plan and would result in thousands of new employees and, in turn, the need for thousands of new housing units to directly and indirectly support the demand for housing generated by these employees.
Successful land-use and transportation planning is achieved when "Complete Neighborhoods" are being created. Complete Neighborhoods have a balanced mix of land uses, with housing, employment centers, public transit and services proximate to one another.
The San Bruno Transit Corridors Specific Plan envisions a "Complete Neighborhood" pattern of development for the 155-acre area it covers which includes portions of San Mateo Avenue, El Camino Real, Huntington Avenue, San Bruno Avenue, San Bruno's downtown, its Caltrain and BART stations, as well as the proposed Mills Park Development site. The Transit Corridors Specific Plan has provided a clear vision, with incentives for private investment. The pump has been primed and the long overdue private investment and revitalization in an appropriate "pattern of development" is occurring in San Bruno.
San Bruno decision-makers should be encouraged to reconsider and approve the proposed Mills Park development as its supports a sound and responsible vision in the TCP that, over time, will reduce auto dependency and promote walking, bicycling and use of public transit by creating complete, balanced, compact, mixed-use environments where housing, jobs, transit opportunities and services are in close proximity to one another.
David Woltering, AICP, MPA, is a community planning consultant in the San Francisco Bay Area and former Community Development director for the City of San Bruno from 2013 to 2018. Mr. Woltering has participated at International Making Cities Livable conferences speaking on topics ranging from housing, growth management and transit-oriented development to tech campus development.