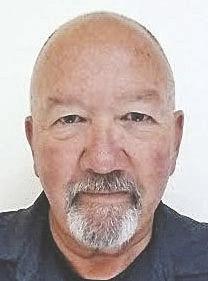 Since the recall procedure became part of the Golden State's political landscape in 1911, there have been 179 recall attempts. However, petitioners have only been successful twice (2003 and 2021) in bringing a recall to a special election vote. Next month's election is important, and it appears to be a coin toss. Hopefully, voters will focus on positions and not personalities when they mark their ballots. Gavin Newsom seems to be a likeable person, however, the question voters must answer can be simply stated: Has Gov. Newsom provided the leadership needed to tackle the serious issues facing Californians? 
A yes vote on the recall is not just about Californians being unhappy with Newsom's response to the COVID pandemic and the lockdown, which saw businesses fail and children fall behind in school. The recall petition is about leadership, and it was introduced in February 2020 before stay-at-home orders were put in place. The petitioners' initial grievances included high taxes, homelessness, immigration and other issues. The response from the state's Democratic Party leadership has been to blame Republicans for the recall and to characterize it as a power grab. It's difficult to keep the recall debate focused on positions when recall opponents try to link recall supporters to Jan. 6 insurrectionists and right-wing extremists. Those fringe elements do not represent conservatives and recall supporters any more than Antifa brawlers represent Democrats who oppose the recall. 
A yes vote on the recall means a change in leadership. The recall is not an undemocratic process even though recall opponents insist that our governor must be chosen by a majority of voters. If a new governor is elected Sept. 14, it's more than likely the successful candidate will be elected by achieving a plurality of all votes cast. Most Californians are probably unaware that governors in California have been elected 14 times without achieving a majority of the votes cast … 14 times. Some opponents claim the recall petitioners have taken advantage of a low threshold of signatures to get a recall special election on the ballot. The threshold is 12% of votes cast for governor in the previous election … about 1.5 million signatures. The petitioners submitted 2.1 million signatures. Signers of the petition included Republicans, no party preference voters, and Democrats. Is the threshold too low? Consider the signature threshold to qualify an initiative to place a state constitutional amendment on the ballot … 8% of the votes cast in the previous election. 
There is one set numbers where Democrats clearly lead their opponents, and that is money raised for the recall campaign. Thus far, yes on the recall supporters have raised almost $8 million, but the folks opposing the recall have raised $58 million. With all that funding, why didn't the Democratic Party place an established Democrat on the ballot, and back that candidate with some of the money raised by Democrats?
Some recall advocates have criticized the governor's personal behaviors during the COVID lockdown, but it may not be fair to hold Gov. Newsom's personal COVID gaffes against him. While those gaffes might have been exercises in poor judgment … everyone makes mistakes. However, the governor's claim earlier this year that his COVID policies would be based on transparency and science even as he withheld COVID data from the public is a serious breach of trust and indicative of very poor leadership.
Has Gov. Newsom provided the leadership California needs to tackle serious issues facing the state? What does California's future look like, and more importantly, how can Californians respond to future issues with a state public education system that currently ranks in the lower half of public schools across the country?
While no one can blame wildfires and drought on any governor, there are always other serious issues that a governor can address. Californians are beset with rising taxes, rising gas prices and rising crime. Plus, there is rising poverty … more than one-third of Californians live at or near the poverty level. With poverty staring nearly 15 million Californians squarely in the face, why is the current governor backing a high-speed rail project at a cost of billions and billions of dollars? It's time for change in Sacramento.
Ray Fowler is a native Californian and 35-year resident of Redwood City. He retired as a naval aviator at the rank of captain, and he is a retired high school history teacher. Ray may be contacted at rayfowler@gmx.us.