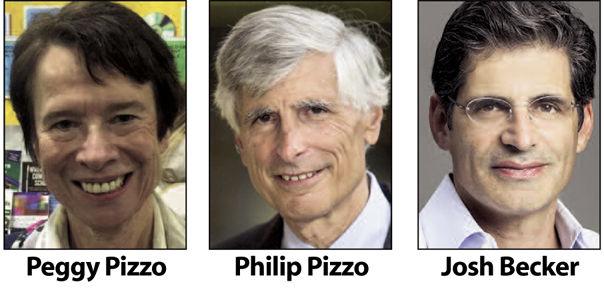 Juanita Mesa risked injury, starvation and even death to walk here from war-torn Guatemala, determined to bring up her future children safe from the threat of murder. Now an early educator, she helps children prepare for school success.
Amanda Sarnataro, a magna cum laude graduate of Harvard University, is a high-level executive in California, parenting two children while balancing work in the tech industry.
Although these two women's circumstances seem different, closures of child care and schools put both women in the same boat, struggling to keep afloat during a pandemic storm.
California's governor, Gavin Newsom, deeply concerned for the health and safety of teachers, children, parents and their neighbors, took an early lead on closures and related measures. The governor has already ordered greater availability of unemployment, disability, sick leave and paid family leave insurance. Dedicated state leaders have worked tirelessly to issue critical guidance about how to apply for these benefits and to maintain other services.
Hungry children who ordinarily rely on breakfast and lunch at school and child care sites will still receive food.
Despite these welcome actions, children (and their parents) will suffer over the next months.
To support our brave first responders now, we need safe emergency child care. Otherwise, we will have a shortage of doctors, nurses, firefighters and other essential workers who would need to stay home. Lower wage workers may be forced to make a frightening choice: leave young children in unsafe situations or risk losing a job. In the extreme, the end result may be loss of their children — removed into foster care — because the parents can't provide a safe environment for the children and still pay their rent.
Here are four recommendations for action to be undertaken with appropriate fiscal support to state and local public servants.
First, California should temporarily waive some eligibility requirements for the state's paid family leave program. We should fund at least 21 days of paid leave, for as many adult family members as possible, to care for children, the sick and the elderly at home, at 100% wage replacement.
Second, all educators, including the early care and education workforce, need full compensation, to prevent the collapse of this essential workforce. California has already extended emergency funding for state-funded early care and education services. State leaders should consider additional steps, recommended, for example, by the Center for the Study of Child Care Employment at the University of California, Berkeley.
Third, we must provide safe emergency child care for essential workers. Risks of transmitting the virus to adults, including the dedicated early educators, and children should be minimized. California can turn to the American Academy of Pediatrics and the UCSF Child Care Health Program for guidance.
Fourth, given the risks to babies and people with compromised immune status, California should also mobilize funds to pay for home-based child care in one to one situations, by trusted early educators, friends, neighbors and family members. The state can use a voucher system, currently managed by child care resource and referral and other agencies — with fiscal support to those agencies. Eligibility requirements should be broad, so that nurses, for example, can qualify for these vouchers.
Covid-19 is a stark reminder that crises affecting the large breadth of our population are never far away. Our children, parents and educators — in sum, our future — depend on the entire community to act now.
Peggy Daly Pizzo, M.Ed., Ed.M.is the director of the Early Learning Project at the Stanford Graduate School of Education. She is a former White House advisor on early care and education policy. Philip A. Pizzo, MD, FAAP, is the David and Susan Heckerman Professor of Pediatrics and of Microbiology and Immunology at Stanford University. Josh Becker, JD, MBA, serves on the San Mateo County Child Care Partnerships council and is running for election to the California Senate to represent District 13.