Each year the American Library Association tracks books that someone somewhere tries to get banned, and compiles a list of the 10 most challenged titles. This year, the most banned book is George, published by Scholastic. Among the complaints against this middle-grade novel is that it "conflicts with a religious viewpoint," and doesn't "reflect the values of our community." It is the story of a 10 year-old named George, who dreams of playing the lead role in the school play, "Charlotte's Web." There's one problem with that dream … Charlotte is a girl. And, it turns out, so is George. But George is afraid to tell anyone her secret. Spoiler Alert: George tells, plays Charlotte to great acclaim, and no religions or community values are harmed.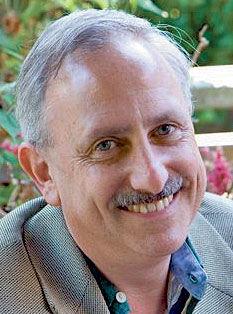 My first real introduction to a transgender person was in the 1990s at my community of faith, First Presbyterian Church Palo Alto, where my husband and I were married 32 years ago. That congregation put the "P" in "Progressive" long before there was a "W" in "Woke." It was a "More Light" church, inclusive of LGBTQQIA+ people, even before they had a clue about the QQIA+ parts. We had invited the Rev. Erin Swenson to preach about her ministry and being transgender. I was transfixed by her story. Like the fictional George, Erin knew by sixth grade that the gender she was assigned at birth, male, was not who she really was. She buried that for years, as many LGBTQQIA+ people do, until she couldn't stand it any more. At that point she was a Presbyterian minister and wanted to be able to live into who she truly was while maintaining her ministry. She fought and won a long and difficult battle within the government of the church. 
After the service, as folks gathered for coffee and snacks, a woman I'd chatted with many times looked upset. "Are you OK?" I asked. "Look, I've been able to put up with you and Derrick and this gay and lesbian stuff but this is too much. This is wrong. How can you let someone like … THAT preach. I'm never coming to this church again." I told her I was open to talking more but I had to be perfectly honest and say that Erin had become one of my heroes, ummmm sheroes, ummmm theyroes at that point. 
In the years since I've been blessed to know many theyroes, including Elliot Franks, our congregation's cantor, who gave up an incredible opera career to become who he truly is. I'm in awe of his courage and his talent, which helps our congregation belt out each hymn (on Zoom mute of course). Today he's a funeral director, helping bereaved families cope with some of the hardest days of their lives. Then there's Dana TherActivist Johnson, MSW, a masculine of center gender non-binary community activist, author, entrepreneur, documentary filmmaker, workshop facilitator/ instructor, and consultant. They knew by the age of 5 that their assigned gender didn't quite match the fabulous human being they felt they were inside. Older, Dana was confronted by a man who didn't like how Dana was presenting and pulled a gun and pulled the trigger. As Dana describes in their memoir, there was a click click as the gun jammed. But for that Dana could have been one of the many transgender people of color killed in this country, 37 last year. Dana is one of my Theyroes for the work they do in teaching about gender identity, social justice, intersectionality and therapeutic activism. Finally, for this column, there's my theyroe Francisco (Frankie) Sapp, the director of the San Mateo Pride Center, an extraordinary community builder who has been doing social justice advocacy for decades. He started as director two weeks before the pandemic closed the country down and has managed to keep the center and community thriving. Celebrating his Filipino roots while recognizing the complexity of the issues of sexuality and gender within that community, as well as overcoming significant health struggles, Frankie is a whirling dervish of enthusiastic activity and, by the way, a superb baker. 
The key thing that I want to get across is that Erin, Elliot, Dana and Frankie are wonderful people, who do more to make people's lives better in a day than most humans would find possible. Why would anyone deny them the right to live into who they really feel they are? Why can't George play Charlotte without some community "group" complaining? Why can't we all spend more time focusing on our heroes, sheroes and theyroes and, if we don't understand something, why can't we shut up and listen, read, watch, and recognize each other's humanity? We can, we will and, with more than 3% of America's youth identifying as trans or gender nonconforming, we must.   
Craig Wiesner is the co-owner of Reach And Teach, a book, toy and cultural gift shop on 25th Avenue in San Mateo.