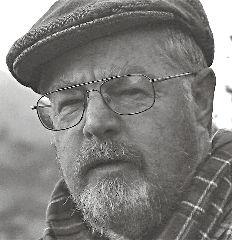 Music programs in schools have always been a low priority, and are the first to suffer cuts when finances become tight. As an elective activity in high schools, it is often considered nonessential to education. 
Most high school districts do offer full credit for performance music, as it fulfills the requirements of many major universities who are looking for students with initiative and broader interests beyond the confines of the standard curriculum.
Still, it is not taken seriously as a full learning experience, principally because orchestra and band activities are not necessarily testable subjects; as such, they are mistakenly assumed to be easy courses when gauged against that all important grade point average of the standard courses. 
But GPAs are not always the best indicators of a good education. As far as real learning and cognitive mind development is concerned, music may be one of the most effective.
How? Music classes offer students the ability to use and develop skills not offered in the standard classroom. It can challenge the intellect much as any math, English or physics course, but with the added facet of self-discipline and cooperative interaction necessary for positive performance.
Standard academic courses enhance intellectual development; it's counterpart, physical education and competitive sports teaches the life skills of discipline and commitment that enhance character development. Music is unique in that it can enhance all these factors. 
Playing music is complex and difficult. Continuous practice, study, frustration and fulfillment are its hallmarks. Many music students attend early-morning, zero period classes, which means an extra hour of school. While that may demonstrate high incentive values that can be a factor for college admissions, its value as an important educational tool lies within itself.
Students enrolled in these classes, on average, earn a full grade point higher than the school's total average. Is there cause and effect here? Do the struggles and rewards inherent in music programs help students to be high achievers, or are they already that when opting to take the course? Dr. E. Glenn Schellenberg, professor of psychology at the University of Toronto, did a comprehensive study on whether there was any connection between music instruction and academic achievement. As reported in the Journal of Education (May 2006), he found that "the longer a child takes music lessons, the higher the IQ and the better the performance in school." Interesting.
The purpose of music instruction is not to train students to be professional musicians any more than calculus is intended only for future engineers, or sports for professional athletes. What most of us have learned in school is forgotten. I no longer remember much of whatever language I took, or the difference between integrals and differentials, yet it is the learning process itself, its struggles and rewards, that provide for a more complete education.
Instruction in music opens students up to a wide range of options that help mold still pliable minds into learning how to think critically and responsibly. Performance music should be treated as seriously as any other academic course; and it should certainly be respected by school boards, which often consider the bottom line more important than the graduating one.
But there is a catch. The one critical element is the instructor. Because the class has the potential to be an easy, breeze-through course, the teacher must go that extra step and be challenging, encouraging and have the ability to tap into the inherent drive and enthusiasm of the student. That teacher should be respectful and respected; for being in a less formal atmosphere, he or she can be free to aid students in those life skills that go beyond the standard classroom.
High school programs have been emphasized here because that is often the end point before they go on to college. But without the elementary and middle school feeder programs, no high school program could exist. Training children in music at an early age just may give them that extra advantage when they get into the arduous competitive climate of college and beyond.
There is a San Francisco-based organization called "Music in Schools Today." It was formed in 1980 when the Board of Education planned to eliminate that city's elementary schools' music programs. Fortunately, parents fought that battle and won, but they have had to be ever vigilant, lest that school board revert back to its earlier bad habits. 
A brief summary of their mission statement: "Music nurtures the human spirit, promotes physical well-being and social understanding, and is central to a well rounded education."
Kent Lauder is a retired plumbing contractor, a very longtime resident of Burlingame and member of the West Bay Community Band.