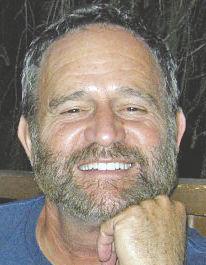 My wife JoAnneh and I recently took a road trip down the coast of California, visiting old friends. One night, in Los Angeles, we were at dinner with a group of them, when someone asked what interesting things had happened to everybody the previous week.
We each mentioned something, until one friend said that she was going out with a man who had asked her on their most recent date whether she considered herself a nurturing person. Everyone else at the table was married and all of us had quite a bit to say about this fellow's question, some of which had to do with the uniqueness of it. No one could remember ever having been asked this on a date. The conversation was still going when we realized the restaurant was empty except for us.
To be honest, I don't remember many details about what everyone said. But, perhaps, because we were speaking about matters of the heart, I do remember that we took extra care with how we listened to one another and how each comment expanded generously upon the previous speaker's point. And how, for the next hour or so, no one left the table. It was as if we were trying to practice what each of us was preaching. In the very way we treated and interacted with one another — listening with our whole selves, with our entire attention — we were demonstrating nurturing. We were demonstrating how the heart should work.
Everyone's story mattered.
Around that table were folks I'd known since college — really, before we were adults — but adulthood had led us into a variety of divergent political views. In fact, one of my oldest friends was sitting across from me — someone I've known for more than 50 years, who, when we chat on the phone, we choose to avoid discussing the rough seas of the current American political climate. I'm sure my friend and I aren't alone in this sort of behavior. For better or worse, we often find safe haven in what remains of value in our friendships and proceed carefully.
There are, of course, friendships that have broken apart on these same rough seas.
I cannot remember another time in my adult life where the state of the nation has so adversely governed my behavior in precisely this way, and it has broken my heart.
But, sometimes, as the poet Mary Oliver has written, our hearts break open so they never close again to the rest of the world.
I read recently that democracy falters not when we disagree about things but when we lose interest in trying to make sense of the other person's point of view, when we're no longer fully present to any views beyond our own. I've engaged in endless conversations with folks who are "my kind" of partisan, but, on the other hand, I can't wait to leave the room when I realize the person I'm talking to doesn't believe that voter suppression is happening across the country — or that Jan. 6 was a violent uprising against our elected representatives in Washington.
I, and millions of others, have lost — at our peril — the essential instinct about how to nurture one another as citizens of a republic.
I know that to speak of the heart in the same breath as the corrosive events roiling our country might seem naïve or simplistic, but I believe this soulful part of ourselves is the human repository of all that's essential to a vital democracy. When surgeons open the heart to repair valves or damaged tissue, they see no spirit or soul hiding there, but I often use the word "heart" as if it was my emotional center, my core of integrity.
I've heard it said that the human heart is the first home of democracy — it's where we embrace the questions about whether we can be equitable, generous, courageous, empathetic.
And, in my heart of hearts, I certainly believe that what's now happening in America, our national turning away from our interdependency upon one another, our turning away from others who don't look like us, vote like us, whose histories are nothing like our own, is causing grave dangers to our democracy.
Is there a foreign threat just off our shores that I'm not aware of? Is this the reason we're buying more guns than at any time in our history?
Or do we believe the threat has become ourselves? Our fellow citizens. Have the dissimilar hearts that built this pluralistic society and the power of inclusive patriotism lost their essential resonance for us?
Instead, we must nurture our dissimilar hearts. Nurture them as if the life of our country depends upon it. Because it does.
Mike Nagler is a member of the Burlingame Library Board of Trustees.