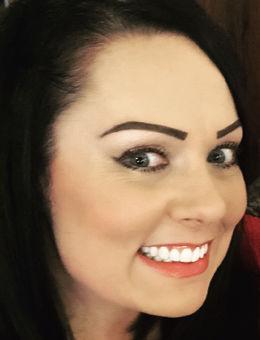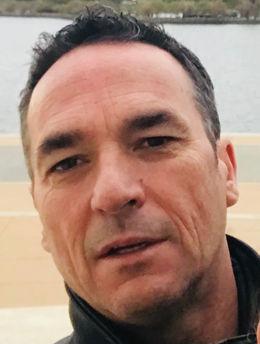 We can all dream of a future when today's unbearable traffic congestion is a thing of the past. Traffic would flow freely on Highway 101, Interstate 280, State Route 92 and the Dumbarton corridor because smart, safe, reliable technology will have improved mobility on our traffic corridors, expanded the use of public express buses and maximized the capacity of our highway network.
But that future is a long way off, and we must balance the potential of future technology with the daily reality that faces San Mateo County residents and workers who must get to where they need to go regardless of their job or income level.
Traffic congestion has become a part of our daily lives. Routine travel has now become an incredibly stressful daily experience that is increasingly robbing us of valuable time with our families; and making it even more difficult to get around — especially for working families and low-income residents.
Surveys show that congestion on our highways and major roads is the number one transportation challenge facing our county; and that traffic has a profoundly negative impact on every sector of our local economy and our overall quality of life. This is true whether you work in a restaurant, public school, grocery store, a tech company or if you're enjoying your retirement.
There's been a lot of discussion lately about how to relieve traffic congestion on the Peninsula, and these talks need to occur. There are many differing opinions about how to improve the situation, whether those solutions are for now, or in the future.
Some say focus on Highway 101, fix the bottleneck at 101 and 92, and improve congestion at other interchanges such as Willow Road, Woodside Road and Grand Avenue. Others believe that improving east/west commutes on the San Mateo-Hayward and Dumbarton bridges is the top priority. And some believe that mass transit and improved bicycle and pedestrian options are the only true solution.
The fact is there's a clear need to make improvements in all of these areas to provide congestion relief for every resident, in every community and across all project categories. Pitting projects and solutions against each other in a zero-sum game is not the answer and will fail to reduce traffic congestion.
We must take a realistic and balanced approach to reducing traffic congestion by investing in infrastructure projects that address today's traffic jams and bottlenecks, while also ensuring that these investments create new mobility options for existing transit dependent residents, and incentivizing more solo drivers to make smarter travel choices. These projects and solutions must improve the lives of everyone — no matter where they fall on the socioeconomic range locally.
A project to modernize Highway 101 between San Jose and San Francisco by adding an express lane is already underway and is poised to receive $233 million from the state and $50 million from private companies. This project will reduce congestion in the four existing general purpose lanes on 101 and will move buses, carpools and toll-paying drivers to a fifth dedicated lane designed to accommodate new services that reward transit riders and carpool passengers with faster travel times. This project would also create good jobs for local construction workers and reinvest public dollars back into the local economy.
Not all commuters are fortunate enough to work for a company that provides bus service for employees as an alternative to driving alone. New express lanes will create the opportunity to run new express bus service that connects San Mateo County commuters with their jobs throughout the region.
In fact, the state awarded $15 million to the San Mateo County Transit District to launch the first of these services and, with revenue generated through express lanes, we can expand that network and invest in other strategies to reduce solo car trips, and provide better travel options for low-income populations, seniors, youth and the more than 65,000 county residents who cannot afford a car.
Reducing traffic on Highway 101, our most congested highway, is a critical and an increasingly more urgent part of these efforts. Doing nothing is not an option.
We are all in this together, and we can have effective solutions if we just work together to balance the multitude of needs with a common-sense plan of action that make San Mateo County a better place for all to live, work, raise a family and retire.
Julie Lind Rupp is the executive officer/executive secretary treasurer of the San Mateo County Central Labor Council. James Ruigomez is the business manager for the Building and Construction Trades Council of San Mateo County.