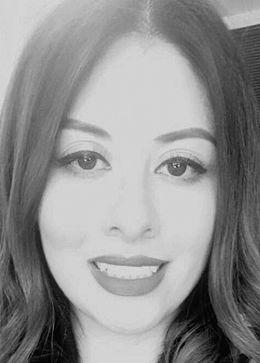 National headlines are capturing the growing housing crisis all across the United States, but California, "the Golden State," is feeling the full effects by having 21 of the top 30 highest cost housing markets.
The lack of affordable housing is creating a dire situation in which in 2017 alone there are more than 118,142 homeless individuals, the highest in the country. At this rate, how can California call itself the "Golden State" when all it is doing is creating financial burden and removing a basic human need. The Legislature is finally taking action and last week passed a landmark affordable housing package two important measures, Senate bills 2 and 3, which will raise billions and increase housing affordability for the most vulnerable populations which are seniors, homeless, veterans, people with disabilities, children and families. Gov. Jerry Brown is expected to sign both Senate bills 2 and 3 but there needs to be more done on his part to raise awareness and work toward getting Senate Bill 3, the $4 billion housing bond, come to fruition on the November 2018 ballot.
Sadly enough, the lack of affordable housing in California is not new but is one that is rapidly spiraling out of control and needs immediate attention. According to Housing California, an advocacy organization, the housing crisis is "affecting more than 1.7 million rent-burdened California households."
While California may seem like a desirable place to live, from favorable weather and theme parks to the diversity of cultures, many in this state struggle every day to remain in their homes. The sunny California days are not felt when a family has to choose between putting food on the table or keeping a roof over their head.
As a senior career advisor, I have coached many job seekers, unemployed/underemployed, who have time and time again expressed the fear of losing their homes through evictions. Many are living in an overcrowded apartment or looking to move to another state, which some have because of the high costs. With the California minimum wage at $10.50 per hour, some cities have fought to further increase the minimum wage as they begin to realize that it is not sufficient to cover high rents. As rent continues to skyrocket, more than half a worker's income will go to housing costs with more than 45 percent of households being renters.
Marlyn Garcia, who resides in the Bay Area, is currently unemployed in one of the highest cost of living areas and while she struggles to find employment, her husband is working two jobs to be able to afford their two-bedroom apartment, which is at $3,500 a month, and increasing every year. Marlyn said as she cried, "my husband works two jobs, my kids and I barely see him as he goes from one job to another, but what else can we do? We need to keep our home. My children need a place to call home." She is just one of the many voices that have echoed within my office walls and remain with me.
Despite California finally recognizing that there is a housing crisis, there is still strong opposition to additional spending, specifically from opposing Republicans. The housing epidemic should be a bipartisan topic; one that mutual parties will continue to fight for even after the Senate bills are signed.
Investing in affordable housing will create stronger, healthier and more vibrant communities positively affecting other issues in California. Senate bills 2 and 3 will provide a strong foundation in addressing many of the housing concerns and with Gov. Brown's hopeful and immediate approval, affordable housing can soon begin to rebuild. The governor needs to let Californians know that he will stand with vulnerable low-income populations and provide access to affordable housing, not just by approving the pending bills, but by continuing to support its residents through collaboration with advocacy groups.
Let us keep true to our nickname of the "Golden State" and provide affordable and safe housing opportunities for all California residents that work hard to remain in a state they call home.
Esmeralda Quintero is a senior career advisor for NOVA Job Center in San Mateo. She lives in Burlingame and is a graduate student in the online Master of Social Work program at the University of Southern California. She strives to enhance the well-being of communities by bringing awareness to solutions and resources available.