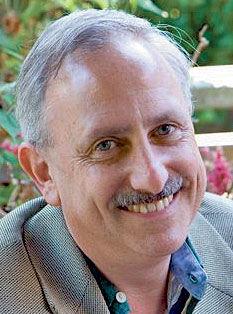 My mother Muriel never finished high school, but her life experiences gave her a Ph.D. in humanity. When she applied for her first adult job the interview went really well. The manager said she'd make a great addition to the firm and, as he finished some paperwork, he asked: "What church do you go to?" Flustered, my mother replied "I'm Jewish, I don't go to church." That was the end of the interview and the job.
A few years later, needing to escape an abusive violent husband, she was traveling to a state where she could get a divorce when the train stopped at the border of a southern state. She'd been engaged in a conversation with several other women, African American women, whom the conductor ordered out of the car. "What's going on?" My mother asked. "We have to go to the colored car." She was told. "Then I'm going too!" Mom insisted. The conductor didn't let her. These were just two in a lifetime of courses in social injustice. 
Mom shared her stories and lessons with me, including advice on what to do when you find yourself arguing with someone who says the sun is up when, clearly, the moon is shining. "Don't spend too much time arguing, especially if they're angry. You won't change their minds and you'll drive yourself crazy." Mom would, however, spend countless hours arguing with people when she felt some injustice, rather than some "fact," needed to be corrected. She was an especially vocal union organizer and contract negotiator for Local 1199 SEIU. She would sit across from management, hour after hour, night after night, going through line after line of a contract until she got her people the very best deal she could. I'll never forget one of her picket line chants, "Tell the bosses, tell the brass, shove their contract up their ... ." She always won.
Having inherited my mother's passion for social justice and her flare with words, over the last 30 years I have written many op-eds, letters to the editor, radio perspectives and am grateful right now to be filling in for Dorothy Dimitre during her break. Dorothy's column often reminds me of Mom and it is sweet to remember Muriel in Dorothy's usual spot. 
I'm a firm believer in the adage, coined by Edward Bulwer-Lytton in 1839, that the pen is mightier than the sword. In today's world of social media, it is even more powerful than ever. And therein lies one danger, and I use the word "lies" intentionally. Many different people are purported to have said the following: "A lie can travel halfway around the world while the truth is putting on its shoes." 
The lightspeed spread of misinformation, disinformation, falsehoods, whether done on purpose or unintentionally, is harming our discourse and deepening our distrust of media and each other. And while I would heed my mother's advice and not spend too much time arguing with a particular person to convince him or her that the moon is, in fact, shining, I do have a responsibility to get my shoes on as quickly as possible if a harmful lie is zooming across the planet. 
Such was the case recently when misinformation was spread concerning the percentage of asylum seekers showing up for their court dates. Reports in the media claimed that most asylum seekers disappeared, didn't show up for their hearings. Stunned by what seemed like a blatant lie, it took me less than two minutes of research to find the truth. The Department of Justice's annual reports show that the vast majority of asylum seekers attend all of their hearings. Why did I grab my shoes to chase after the truth? I had accompanied one asylum seeker through two years of hearings, and was blessed to be there the day she was granted asylum. I couldn't believe that very many people would waste such a precious opportunity. They don't. They move heaven and earth to get to court. Here in the Bay Area, according to newly released data, 98% of families seeking asylum show up for every hearing. Today, organizations like the Interfaith Movement for Human Integrity (im4humanintegrity.org), and local communities of faith, need volunteers to accompany asylum seekers through the long and arduous process. Knowing the truth, that most asylum seekers will do whatever it takes to get to court, I'm hoping people will step up to help them.
I hope you will. Mom would like that.
I'll end with one of the funniest bumper stickers we have in our shop. I hope it makes you laugh.
Fake quotes will ruin the internet — Benjamin Franklin.
Craig Wiesner is co-owner of Reach And Teach Books Toys and Gifts on 25th Avenue in San Mateo. He shares his shop and his home with his husband Derrick and their dog Holly.