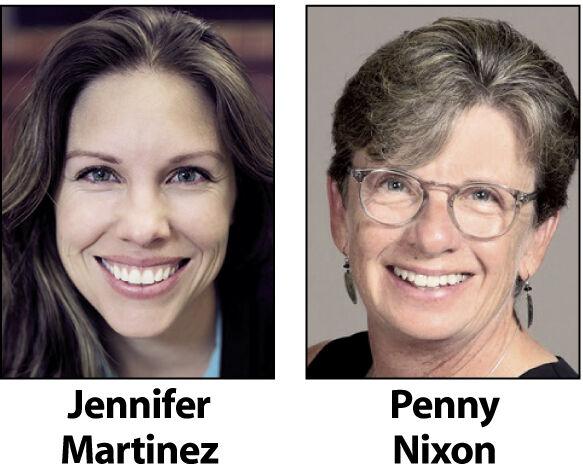 This past Tuesday marked the 100th anniversary of the 19th Amendment. No doubt the suffrage movement was a gigantic step in bringing our country closer to the ideal of a true democracy, however, even its triumph, after decades of struggle, we are still left with an incomplete and imperfect union. Women of color suffragists were consistently sidelined although their work for and impact on the movement was undeniably crucial to the eventual victory that resulted in the 19th Amendment. Suffragist history has often rendered these women invisible and the last century has shown us that, at least in this country, it was white women who got the right to vote, not all women. Black women, in particular, have been denied the vote time and again through the targeting of minorities with restrictive laws along with every imaginable tactic possible to undermine voting rights.
Three weeks ago as our nation laid to rest Congressman John Lewis, in his eulogy President Obama said of his hero: "The life of John Lewis was, in so many ways, exceptional. It vindicated the faith in our founding, redeemed that faith; that most American of ideas; that idea that any of us ordinary people without rank or wealth or title or fame can somehow point out the imperfections of this nation, and come together, and challenge the status quo, and decide that it is in our power to remake this country that we love until it more closely aligns with our highest ideals. What a radical ideal. What a revolutionary notion."
This radical idea is founded on the most fundamental right that underlies every other right we treasure, and that fundamental right is the right to vote. When that right is threatened, diminished, questioned, attacked, denied — the very foundations of our democracy begin to crumble. If we care about our democracy, then we, ordinary people, must do everything in our power to protect that right.
Here in San Mateo County, we may not believe this issue concerns us. After all, we aren't living 100 years ago, or in the Jim Crow South, and we have one of the highest voter turnout records in the state. But the pandemic, combined with recent acts by the Trump Administration, demonstrate that our democratic right to vote is not a forgone conclusion. Like other rights, we must be vigilant to protect, expand and exercise the right to vote or our democracy will be but a shadow of its potential.
We must protect the right to vote. Historically and in other parts of the country, protecting the franchise has involved protests and legal battles. In a pandemic, protection looks very different. In response to thousands of California residents calling for action, Gov. Newsom and the Legislature have made the November 2020 election the first all-mail ballot in the state, while also maintaining in-person drop off sites. This means that every registered voter will receive their ballot in the mail, whether they requested it that way or not, and will be able to return that ballot by mail, at a polling location or at an official ballot drop box. This will protect our ability to vote and protect our collective health.
We must expand the vote. In 2018, over 9 million Californians who were eligible to vote either were not registered or did not cast a ballot. If we value inclusion and a robust democracy, we should be concerned when we don't hear the voice of 40% of eligible voters in our state. Research shows us that people don't vote because they don't know they aren't registered, are intimidated by the ballot, or don't believe their voice matters. While there are organizations who are working to expand our electorate, it is all of our responsibility to ensure that our family and neighbors know that they matter and that their vote matters.
We must exercise our vote. This year, there are many important national, state and local decisions that voters must make and, while we may assume where California will head on the presidential question, polls are showing that many of our statewide and local initiatives — the things that affect our everyday lives — are too close to call. That means every vote will matter. What should you do? Plan to submit your ballot early. Host ballot parties (via zoom, of course) to discuss the initiatives and candidates so you can make an informed decision. Mail it in or, better yet, use one of the drop boxes located around the county to make sure your ballot get in on time and is counted.
As Congressman Lewis suggested, every election is an opportunity to align our nation and our communities with our highest ideals. 2020 is not exceptions and maybe more important than ever.
Dr. Jennifer Martinez is the chief strategy officer for PICO California, the largest faith-based community organizing network in California, representing over 400,000 families across 26 counties. For the past 20 years, Jennifer has helped lead many efforts for housing justice, immigrant rights, restorative justice and quality education. Since 2012, she has helped design and lead local and statewide get-out-the-vote efforts among low-propensity voters. The Rev. Dr. Penny Nixon is the co-director of the Peninsula Solidarity Cohort and the Senior Minister of the Congregational Church of San Mateo. A community leader and political activist, she has received numerous awards and recognitions for her work in both San Francisco and San Mateo working on LGBTQ rights, immigration, racial justice and housing.