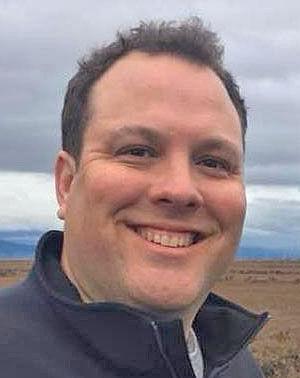 Let's be honest: the San Mateo County Supervisorial District Lines Advisory Commission failed miserably in the task of fairly and comprehensively evaluating proposed maps for new district boundaries.
In principle, the commission is tasked to evaluate and recommend maps to the Board of Supervisors, carefully looking at population size, demographics, city borders, communities of interest and other criteria to create five supervisory districts in San Mateo County. Late census data, an inefficient Zoom process and poor leadership from the demographic consultants and staff resulted in a commission that simply did not do the work with which it was tasked. Despite many hours in numerous meetings, the redistricting commission spent no more than three hours actually evaluating maps and proposed district boundaries. By my count, we only looked in detail at three of the 20 maps presented to the commission. Shockingly, two of the three maps that were discussed in any detail by the commission were maps created by commissioners themselves. To my naïve eyes, this was rather like having a pie contest at the county fair where the finalists were judges, and the rest of the contestants were never even considered.
It is not a surprise that this deeply flawed process resulted in a profoundly defective product. The Espinoza Map, one of the two maps recommended by the commission to the Board of Supervisors, is an offensive piece of political gerrymandering which moves East Palo Alto and our neighbor Belle Haven from District 4 to District 3. Our current district includes Belle Haven, Redwood City, Menlo Park and North Fair Oaks. Under the Espinoza proposal, our new district would start in EPA, head to the Pacific coast, and end in Montara. To break it down on demographic lines, currently District 4 voting age population is 48% Hispanic, Black and Pacific Islander. Under the Espinoza Map, EPA would be in a district that is 78% white or Asian.
There is only one reason to include EPA in District 3: to meet the requirement that all districts have balanced populations. East Palo Alto has radically different demographics from the rest of Espinoza's proposed District 3. We have little common ground around issues like infrastructure, natural hazards and public health. To give but one example: East Palo Alto has practically no risk of wildfire, but we do worry about sea level rise and the risk of flooding. This is exactly the inverse of concerns for a place like Pescadero, which last time I checked was not building levees to combat sea level rise but instead faces an existential threat from raging wildfires. It is very clear that the rural dominated Espinoza Map would likely result in East Palo Alto having a county supervisor who has spent little or no time in our city.
East Palo, Menlo Park, North Fair Oaks, and Redwood City live in close proximity to each other, shop at the same stores, worship at the same churches and temples, eat at the same restaurants, study at the same schools and visit the same parks. We should naturally be in the same supervisorial district and share similar concerns around traffic, flooding, schools, air pollution, and many other issues.
It has been encouraging to see East Palo Alto elected officials speaking out against this biased and divisive map. Mayor Carlos Romero; Councilmember Antonio Lopez; Ravenswood School District board Trustee Mele Latu; and Shawneece Stevenson, Sequoia Union High School District board trustee, have all voiced opposition to the Espinoza Map.
Where does this leave the redistricting decision? Whatever decision the Board of Supervisor takes, I strongly encourage them to reject the Espinoza Map. There are other options which result in districts which fairly represent the people of San Mateo County. One of these options is the "Unity Map," which basically gets it right regarding where East Palo Alto, Belle Haven and North Fair Oaks are placed. There are also maps that were never discussed by the commission that are worth a second look. I wish the supervisors luck with this important decision and encourage them to not be constrained by the advice of a failed redistricting commission.
Mark Dinan was a member of the San Mateo County Supervisorial District Lines Advisory Commission. He lives in East Palo Alto, where he serves on the Public Works Commission.