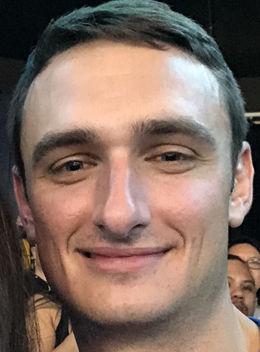 As shelter-in-place orders ease, Burlingame's leaders need to take bold steps to invigorate its economic center. 
After weeks of hunkering down, the much anticipated reopening of our local economy is fast approaching. However, even when restaurants and businesses are finally allowed to wholly reopen, it will be at decreased capacity, and they will continue to struggle to meet their financial obligations. 
I don't know about the rest of you, but I don't see myself going back to my old habits of bar/restaurant hopping straight out of the gate. My personal feeling is that even when vendors begin allowing patrons through the doors, they will be slow to return. No one wants to be in close proximity with anyone they aren't familiar with right now, and especially not in an enclosed environment. With summer weather approaching and business attendance at an all-time low, now is an incredible, once-in-a-generation time to experiment with what  Burlingame Avenue could be like if it were more pedestrian-oriented, and less vehicle-dependent. 
The city needs to take strong actions to make sure the heart of its downtown, its restaurants and bars, are positioned as well as possible to succeed in a prolonged sure-to-be-tough environment. The best way the city can do this, in my opinion, is to allow them to operate at normal capacity (while adhering to strict distancing guidelines), through the expansion of temporary seating zones. Of course, the only way to accomplish this would be to follow the example set by Oakland and numerous other cities, and close Burlingame Avenue to cars.
What I propose is this: Close the street to ALL vehicular traffic for the duration of the summer, save for allowing deliveries during early-morning hours, and allow businesses to utilize the street surface to setup outside seating/vendor zones. These new outside areas, paired with a strict disinfection routine, would allow people to (more) comfortably return to doing what they love to do: enjoying time with others downtown; eating, drinking and spending money. 
Now, the obvious contrarian opinion is that there won't be enough parking (a particularly Burlingame classic!). Well, my response would be: Good! Let's finally put our environmental policy and action where our mouths are and create paths for people to safely travel, and park, via bicycle. What an amazing vision of an economic and environmentally-friendly partnership: people walking and riding bicycles to an economic hub to spend their valuable time and money. Challenges in addition to parking are certain to arise with closing the street, but the good news is I know we have an intelligent, well-informed planning staff that are ready to meet whatever they may be. 
No one can say with any certainty what the sum economic effects of the virus shutdown will be, but we know the consensus is that it will not be good. At the end of the day, maybe closing the street and allowing vendors to increase seating capacity won't be successful. Perhaps after engaging with business owners, it may be determined that this isn't the best path forward after all. But at least we will be able to say we tried something during the worst ever downturn in American retail activity. 
We have been dealt a tough economic hand with the outbreak of this virus; but we have also been given a historic opportunity to try something different.  Let us have a bold vision and the courage to change our luck. 
Brenden Kelly is a former Burlingame planning commissioner, Burlingame resident and longtime frequenter of local businesses.