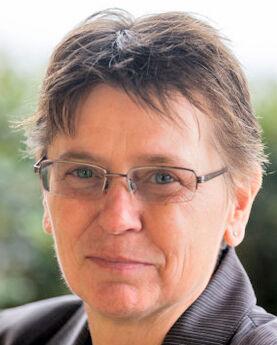 The Transgender Day of Remembrance is a day to mourn those who are transgender or gender-nonconforming and whose lives are taken by violence. TDOR is recognized all over the world Nov. 20.
In 2021, in the United States, there has been more than one documented murder of a transgender person every week, and many more worldwide. Most of those who die are BIPOC (Black, Indigenous or other People of Color).
The Peninsula Solidarity Network, a group of interfaith leaders in San Mateo County, who gather to learn, discuss and speak on issues of concern in our county, offers this letter of support and a call for reflection on this important day.
We lift up Rayanna Pardo, 26 years old, whose life was taken on March 17 in Los Angeles. Security video shows her being followed by a group of people, and then hit by a car soon after. The police have yet to determine if she ran into the street to get away from her harassers or if she was pushed. Rayanna was no stranger to harassment and mistreatment. "Everybody should just love everybody," Armando Rangel Jr., Rayanna's brother, said. "At the end of the day that's all we have, is one another." (From the Human Rights Campaign).
The San Mateo County Pride Center reminds us that anti-transgender violence takes many forms. In fact, trauma research identifies three types of violence: direct, indirect and attentional violence. Direct violence is violence that is done by an individual or a group of people to another. It can look like physical or verbal harassment and even murder. Indirect violence is violence done by structural systems like job or housing discrimination and unsafe educational spaces. And then there is attentional violence — the violence done by not seeing people. Attentional violence takes the form of misgendering people, laughing at someone's pronoun usage, not offering gender inclusive restrooms or insisting that your body parts at birth determines your abilities as well as future potential. These ideas limit those of every sexual orientation and gender. All contribute and lead to the discrimination and death of transgender and gender-nonconforming people in our society.
Transgender violence, on every level, stems from systems that teach us there are only certain ways we are allowed to be. Many transgender and gender-nonconforming people face aggression on a daily basis for simply being, and this day honors those whose lives were taken unjustly and violently for simply being.
For this reason, TDOR serves not only as a moment of memorialization, but of solidarity and commitment to allow people to simply be, without fear of violence. We could all pause and reflect deeply on that.
In reflecting, we can also take some simple action. For instance, my personal pronouns are she/hers and I include those pronouns in my email signature. Here is why I include my pronouns: It's simply respectful to use the name and gender pronouns people prefer. We can't always assume the correct pronoun for a person, and it's OK to ask, but it's so much simpler if all of us are supportive by adding our pronouns to our signature no matter what our gender, apparent or not. We can normalize the use of self-identified pronouns so all are easily included, and none feel called out or excluded, and no one has to worry about their welcome.
Will you join me and include your pronouns in your email signature?
You can also support the TDOR. In San Mateo County there will be a public event marking the Transgender day of Remembrance 5-6:30 p.m. Friday, Nov. 19. More information is located on the San Mateo Pride Center website. Advance registration for this zoom event is required.
And lastly, as faith leaders, we acknowledge that our religious traditions have often been an enemy rather than a friend to the transgender community. Please know that there are faith leaders here in San Mateo County who are your allies, and who speak openly and regularly in affirmation and celebration of transgender and gender-nonconforming people. So, to every kid out there who is questioning who you are, we see you. To every adult who is considering life changes because of your evolving understanding of who you are, we see you. Please know that there are supportive communities out there, and wherever your gender journey takes you, you do not have to be alone.
The Rev. Terri Echelbarger (she/her) is founder and pastor of Many Journeys Metropolitan Community Church in San Mateo and a member of the LGBTQ+ Commission of San Mateo County.