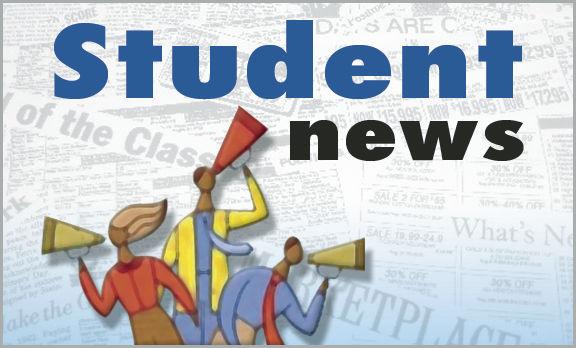 For 17 years, I've dreamt of walking down the aisle, adorned in a white cap and gown, eager to receive my diploma alongside the class of 2020. However, it seems that for the time being, it will remain just that: a dream.
You would think we'd be in mourning. With schools closed for the rest of the year throughout California, it seems there is no hope, that our high school careers are over and that we must leave without even saying goodbye. But all we feel, or at least all I feel, is numb.
Yes, the class of 2020 is missing out. We don't get to go on the senior picnic, finish out the year with our childhood friends, practice walking for grad, sing or play in our last concerts, give in to senioritis, finish out the sports season, attend our senior prom or even graduate. However, I've found it difficult to come to terms with the present situation, mostly because I don't yet know what fate I'm accepting.
FOMO, or the fear of missing out, is a social anxiety characterized by the feeling that you are missing out on something that may be happening elsewhere and that others are enjoying. Put simply, it's exactly what the acronym indicates.
Looking from the outside in, the apparent cancelation of senior year and the feelings associated with such seem like they would stem from the fear of missing out. Yet, the numbness I described earlier manifests as a result of the reality that we don't know what we are missing.
Sure, we've been to graduations, we've watched "High School Musical 3" and longed for the day when we too would break out in song and jump in the air only to freeze, the memory saved forever, but we've never felt what it's like to walk across the stage ourselves, because the experience is different for each individual. 
In other words, it's hard to mourn something we've never truly had.
Likewise, for those who are sad, such sadness is often offset by guilt. Though it's difficult to comprehend in the eye of the storm, the reality is that when COVID-19 subsides, life will go on whether we received our diplomas in person or in the mail. The same can't be said for the 86,979 people and counting who have lost their lives to the virus.
And so, the inner turmoil persists. 
However, it is comforting to know that we are not the only ones. Not only is most of the world on lockdown, leaving fellow graduating classes — whether that be those in middle school, high school or even college — just as disappointed as we are, but this has happened before.
In an open letter to high school seniors published by the Washington Post, teacher Chris Dier recalled his memories of senior year during Hurricane Katrina. Not only was his community devastated, but he was forced to find shelter in another state where he finished high school apart from his fellow classmates. It just goes to show that we are not the first, and we likely won't be the last. 
So, to my fellow seniors, let yourself be disappointed. As Dier puts it, we were robbed, and now we must find ways to cope. 
Once the tears have dried and we put things in perspective, we will see that this is really only a small portion of our lives, no matter how big it may seem now. Likewise, schools locally and globally are doing all they can to salvage what remains of the year and of the experience.
Ultimately, the most important thing to remember is that although we may not throw our caps in the air and rock a choreographed dance number to close out the year, we really are all in this together.
Veronica Roseborough is a senior at Carlmont High School in Belmont. Student News appears in the weekend edition. You can email Student News at news@smdailyjournal.com.