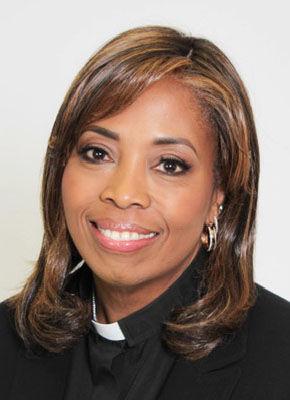 On Tuesday, April 20, former police officer Derek Chauvin was convicted in all three counts against him. Many across the world have applauded this decision and feel this action brings justice to the issue of equity in law enforcement.
While it is good to know that this former officer will be held accountable for the murder of an unarmed Black man, we are hardly in a place where we can say justice prevails. Just days before this verdict was rendered, Daunte Wright was shot and killed by police in Brooklyn Center, Minnesota, just 11 miles from where Mr. Floyd was murdered. Was an air freshener hanging from a rear view mirror really a reason to pull this young man over in the first place? Did he have a warrant? Yes. Did he resist detainment? Yes. Did he deserve to die because of the warrant and his resistance? Absolutely not. Did a 26-year police veteran mistakenly pull her firearm instead of a Taser in shooting Mr. Wright? This also was reportedly how ex-BART police officer Johannes Mehserle killed Oscar Grant as he lay handcuffed, face down (like Mr. Floyd) at the Fruitvale Bart Station in Oakland in 2009. He posed no immediate threat to any officer or anyone else in the vicinity. If someone with the level of experience of the officer who shot Mr. Wright can't tell the difference between a Taser and a gun, perhaps law enforcement should ban Tasers. They would then know, any time they draw a weapon, they are shooting to kill.
Meanwhile, four days before the Chauvin verdict, Luke Oeltjenbruns attacked an employee at a Mernards store in Hutchinson, Minnesota, approximately 60 miles away from where George Floyd was murdered. He was apparently upset over a mask dispute. The police were called. Mr. Oeltjenbruns engaged the police in a low-speed chase. When the pursuit ended in a local mall parking lot and one of the officers approached Mr. Oeltjenbruns, the officer became entangled in the driver-side window of the vehicle. Mr. Oeltjenbruns took off, dragging the office behind him. He also allegedly struck the officer in the head with a hammer. Mr. Oeltjenbruns was neither shot, nor was he hit with a Taser. Did Mr. Oeltjenbruns deserve to die for his actions? Absolutely not. However, Mr. Oeltjenbruns is white. Had he been Black, there is a good chance he would be dead.
In December 2020 in Ohio, Merak Burr was pulled over on a traffic stop. The officer initiating the stop noticed a loaded Beretta 9 mm semiautomatic gun on the passenger seat. Mr. Burr refused to put his hands on the steering wheel or to exit the vehicle. He actually threatened to shoot the officer. Mr. Burr was neither shot, nor was he hit with a Taser. Did he deserve to die for his actions? Absolutely not. Had he been Black, he would probably have ended up like Philando Castile. Mr. Castile, who was Black, was shot in 2016 in front of a 4-year-old in Falcon Heights, Minnesota, after honestly answering the officer's question about being armed with a gun that was in the car but not in sight, and that he had a permit to carry. He never reached for the gun, and stated to the officer he was not reaching for the gun. He was shot anyway. Not only was the officer who shot Mr. Castile acquitted of all charges, but he also received a generous severance package upon separation from the police department.
I could go on and on about the multitude of disparities between how Blacks and whites are treated by law enforcement across the this nation. Too many Black people are dying on the streets of America. Sometimes, we are dying in our own homes. The only reason Derek Chauvin was convicted on Tuesday was because a brave, 17-year-old girl recorded the encounter.
Because of that video, we saw up close Mr. Floyd's anguish and pain as his life was casually snuffed out under the knee of an officer who didn't have a care in the world while he murdered a human being. It is kind of hard to ignore this type of graphic evidence of murder.
It was hard to ignore the mutilated body of 14-year-old Emmett Till in 1955, who was kidnapped and murdered by two white men in Mississippi for allegedly whistling at a white woman. The woman, who is still alive, subsequently admitted she lied. Upon Emmett's body being returned to his home city of Chicago, his mother insisted his casket be opened for all the world to see.
America needs to look upon these murders. America needs to face the ugly reality of what too many still shrug off in this country. State-sanctioned execution cannot continue to be OK in a land in which we say there is liberty and justice for all.
The Rev. Lorrie Owens is the president of the San Mateo branch of the NAACP.