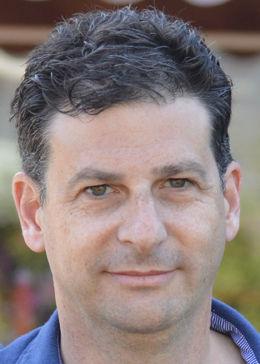 Dire climate headlines combined with visible uprisings, from youth strikes to Congress resolutions, present a huge opportunity for Peninsula city councils.
At U.S. Sen. Dianne Feinstein's office in February, future leaders questioned our transition to a cleaner planet. Not satisfied with her response, 1000+ claimed city streets in March to sound the alarm and turn up the volume. Peninsula youth activists were among them.
With this new "political will," all San Mateo County cities have an immediate chance to affect climate change. For each to create community Green New Deals that lower carbon emissions, one resolution at a time.
City councils, managers and front-line staff can promptly become climate champions. As can residents, students, business owners and developers.
Peninsula cities install EV chargers, paint bike lanes, limit leaf blowers and pass building codes. They manage transit shuttles, solar incentives, fleet electrification, and bike sharing plans — the cumulative impact of which greatly reduce carbon emissions.
Expanded green building codes, for example, lock in major energy efficiencies for the structure's life. Limiting methane gas and adding solar panels and EV chargers alter their footprint for 50+ years.
Sometimes unique opportunities arise for cities to leverage energy and transit experts' advice and pass "gavel-ready" resolutions.
Like the 2020 Title 24 expanded green building codes (aka reach codes) with superior energy efficiency and lower pollutants that go one step beyond state requirements for new homes and commercial structures.
Expertly crafted in May by county leaders, they encourage low-cost all-electric new construction of healthier, safer and zero emission buildings. They improve indoor air quality, reduce the risk of fires and make it easier to charge electric vehicles. In my opinion, as a 25-year Peninsula resident and generational Bay Area native, they reflect the sustainability-related values of our community.
Now, with a "gavel-ready" resolution publicly available, elected leaders have a once in a council-cycle opportunity for everyone to win — elected officials, city staff, building owners, residents, businesses and developers.
But most importantly, the winners are our children — many of whom will be hitting their mid-30s when the scientists' ominous 2050 climate predictions rain down. Or our grandchildren who will celebrate New Year's 2099, with or without sea level rise and forest fires.
So, what can you do right now to capture this impactful opportunity?
• City councils — partner with city managers, exercise climate leadership and champion this "gavel-ready" resolution;
• City managers — review experts' Title 24 Reach Codes from Peninsula Clean Energy and talk to city staff;
• City staff — build capacity to support developers;
• Developers — embrace safer, cleaner electric water and space heating technologies that lower costs for community members and students;
• Community members and students — partner with councilmembers, ask questions about green construction codes and, if you don't get satisfied answers, turn up the volume.
Climate science is real, and the consequences are dire. But political will and this reach code resolution is an ideal place to start.
With this foundation, we can all help build community Green New Deals (aka Climate Action Plans or CAPs) that expand EV chargers, solar incentives and transit shuttles.
Burlingame, San Mateo and Redwood City are now drafting CAPs that can meaningfully lower greenhouse gas emissions and transform our communities. Other cities will follow.
Outlining specific actions to meet 2030-2050 emission targets and other sustainability goals, CAPs provide another opportunity for county residents, through city-led workshops and online-comments, to influence critical green policies and practices, from energy and transit to water and waste.
Become a climate champion today, for the long-term benefit of our communities. "Political will" is now abundant, and the door to city hall is currently open.
Doug Silverstein is a board member of the nonprofit Citizens Environmental Council of Burlingame and a environmental sustainability volunteer. These views are his own.