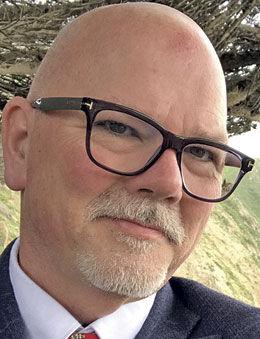 We live in troubled times. There is much broken in our national discourse and the need to prepare our children to be thoughtful and engaged participants in our grand democratic experiment has never been greater. All of which begs the question: How do our schools best prepare our youth not only to excel academically, but also to be thoughtful, reflective, engaged and informed?
Schools have long played a role, effective or otherwise, as the great equalizer in our shared social contract. Arguably, public schools are the last place in America where we come together in shared spaces; where the things that divide us give way to the things that connect us. While our history is rife with evidence that we have not always gotten this right, our public system of schooling is the promise of a diverse, dynamic and equitable society.
Given these stakes, the decisions we make about what our children learn matter. We have collectively tended to skew these decisions toward those things that we traditionally test — reading, writing and mathematics. Without argument, these are necessary skills to master to succeed in school and life beyond. Necessary, but not sufficient.
Arts education provides a blueprint for the kinds of learning that our children need to thrive as students and human beings. But what do we really mean when we talk about arts education?
It is easy to conjure up dusty images of students drawing pictures after reading a story, making craft activities (Popsicle sticks and all) to take home in elementary school, or participating in elective after-school arts classes only after their core requirements are met. Those things, while nice add-ons, hardly seem essential.
But today's arts education is a horse of a different color: rich, vibrant and complex. It is a way of learning that doesn't seek to replace the traditional academic disciplines, but rather weaves them together and demands a disciplined mastery of them.
It might look like students exploring the historical context of a musical score from another century, contrasting it with the literature and social norms of the time. The same students might then turn their attention to researching the social context of the era and engage in seminar discussion with peers about thorny issues of the time, and their relevance today. Then, alone or in tandem, they might be found designing creative ways to express their voice perhaps by way of a community mural, a performance art piece or poetry slam. This is art (and learning) that is not for the weak of heart. It is rigorous. It is intensive. It is consequential.
It is through painting, sculpture, spoken word, creative writing, drama and digital arts that our young people make sense of our world, their own place in it and share their own unique voice and point of view. The habits of mind that the artist exemplifies — inquiry, reflection, creativity and expression — are not only the skills of good art making, but also are the skills of good students, engaged citizens and inspired leaders.
And the heart of the matter is this: This kind of learning is the right of all students, and most profoundly those who have historically had limited opportunity and access. They are the students who have been on the losing end of this thing that we call the achievement gap that, it turns out, was really all along about gaps in the opportunities we provided them.
While powerful for every child, arts learning is transformative for students whose voices have not always been heard and whose opportunities have been limited by economics, systemic bias or our failure as a system to honor and value the richness and worth inherent in their very being. These are our young people — worthy, full of promise and with something important to say.
And that, as they say, is the ball game.
So I challenge all of us who care deeply about our public schools and the young people who inhabit them to carry these conversations into our deliberations of public policy. In both policy making and art making, it is imperative that we challenge ourselves to be reflective, bold and tuned in to the voices of our youth and their communities.
We owe it to our youth to make art, and public policy, that matters. We will all be better for it.
Gary Waddell, Ed.D., is the assistant superintendent of Equity, Educational Progress and Public Affairs for the Santa Clara County Office of Education. He lives in Pacifica.