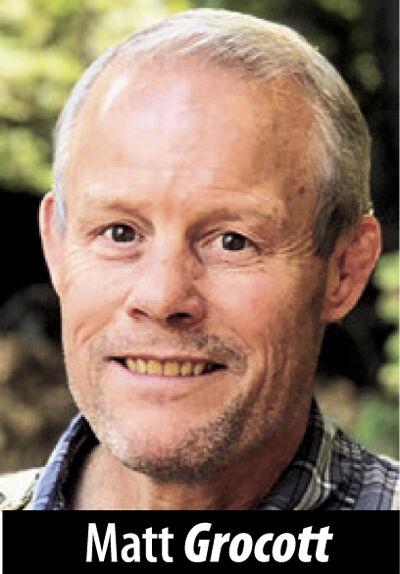 So the question is, how does one sit down to write when one is not in a good place to do so? Not meaning physically but mentally and spiritually, with a deep sadness in your heart that is overwhelming. All which I intended to write about seems utterly insignificant at the moment in comparison to the one thing dominating my mind. I suppose the only answer is to write about the very thing that has overtaken me.
The story begins after my wife and I got married. She and her two boys moved in to the apartment I had in San Carlos. It was not nearly big enough for four people but we made it work. What didn't work was the inclusion of a small dog, not because she was too big for the place but because the lease disallowed it. Nonetheless, I came home one night after a council meeting to see my wife and youngest son kneeling down in the driveway as if to hide something. Indeed, they were. The surprise they had in store was a small puppy, a Shih Tzu we named Lucy. 
As though the addition of Lucy to our household was not enough, she was soon joined by a second Shih Tzu from the same lineage. Lease or no lease, two dogs in this case were not better than one. Chloe had to find a new home. Lucy didn't mind. She was jealous the moment Chloe arrived. 
Chloe actually did stay with us a little while longer. When we made our move to a larger home across the street, she went with us. However, she soon went to her new home in Newark. 
One of my wife's cousins adopted her so we often got to see her when we'd visit. She was always excited to see us and me particularly because I am the real dog person in our family. Sadly, though, about five years ago, we visited and Chloe wasn't there. She had succumbed to the skin disease from which both dogs suffered.
Lucy on the other hand carried on living. I believe it is, in part, because of the love and attention I gave her. Part of it included experimenting with her food. Most recently I tried adding a little olive oil to her daily feeding.
I wish I had discovered the remedy earlier because it worked. Her skin cleared up and where hair hadn't grown for years, it grew. Her coat looked healthy again. 
There's a life lesson to be learned in the case of Lucy: it is that one can learn to love through service and care. At the time she came into my life, I was still in the habit of picking up Tazz, the black pug I shared with my ex. Almost daily, Tazz would visit with me in the office while I worked. Lucy, on the other hand, was neither a dog I had asked for nor was she the kind of dog I would have chosen had I been looking for one. A Shih Tzu is basically a high maintenance lap dog. It's what the Chinese bred them for on behalf of their royalty. In fact, I'd estimate I've spent more time bathing and grooming Lucy than taking her for walks.
Of late, Lucy has needed even more care than usual because one of her back legs seized up. She walks but not readily. I first have to help her get her hind end up so she can manage all four legs. Honestly, what she does after my assistance is less of a walk and more of a waddle but she does get around. 
Also, related to her handicap, I have to keep an eye on her during the day. If she's with us in the office, there's a small level change from that room to the rest of the house. If she wants to get to the kitchen or living room, she requires a lift up. 
So, why tell this story and how does it relate to my being in a poor place to write? Well, last night, when we returned home from being out to dinner, we found Lucy in the office. She had dragged herself around following an accident that left quite a mess. From the residue I had to clean up, it was obvious she was in bad shape.
Today I have spent the whole day with her, watching her sleep and comforting her as much as possible. This is the hard part of having a dog companion — deciding when is the proper time to say "goodbye." However, as I read what I've written to my wife, Lucy's last act of love was to make that decision for herself, breathing her last as I stroked her small body.
A former member of the San Carlos City Council and mayor, Matt Grocott has been involved in political policy on the Peninsula for 17 years. He can be reached by email at mattgrocott@comcast.net.