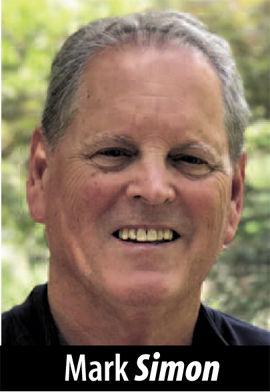 Since 1991, Jerry Hill's life has been dominated by a succession of increasingly prominent elective offices. He was elected to the San Mateo City Council that year and, in 1998, jumped to the San Mateo County Board of Supervisors. In 2008, he was elected to the state Assembly and in 2012 to the state Senate.
But in 2020, due to term limits, Hill, D-San Mateo, faces the prospect of being out of office for the first time in nearly three decades. By his own admission, it has him a little unnerved. "It has been, frankly, a little scary," Hill said. "I've never had that, never had the idea of nothing to do."
And that is why, he admits, he is keeping all options open, including running again for the Board of Supervisors, returning to the state Assembly or seeing what might be available in an appointive position in state government.
"I have not closed any doors in the future," Hill said. Asked specifically if that meant he was including a possible run for supervisor, Hill reiterated: "I'm not ruling out anything."
Hill is one of the Peninsula's most popular elected officials, known for seemingly boundless energy and a near-ubiquitous presence throughout the community. He was re-elected to the Senate in 2016 with more than 75 percent of the vote. 
The prospect Hill might seek a return to the Board of Supervisors undoubtedly is a concern for Belmont Councilman Charles Stone, who already has announced he is running for the same board seat, which will be vacated by incumbent Carole Groom in 2022 due to term limits. Stone's early announcement is a page from the Jerry Hill playbook — announce early, work hard, raise money and try to pre-empt possible opposition. But a decision by Hill to run for the same seat — the one he held before going to the Legislature — could be enough to pre-empt Stone.
Hill has said on several occasions that in his 29 years in office, his favorite job was serving on the Board of Supervisors. 
"It is a wonderful way to impact lives in a positive way and be close to the community," he said.
COMPLICATED OPTIONS: Hill's other possibilities carry with them some complications. Elected to the Assembly when it was limited to three two-year terms, Hill only served two terms before he was elected to the Senate. He could run for one more term. But the seat is held by Assemblyman Kevin Mullin, D-South San Francisco, who is not termed out until 2024. Either Mullin has to move on or Hill would have to wait four years.
More than a few people would like to see Hill on the state Public Utilities Commission, where he can continue to be a watchdog on Pacific Gas and Electric. The management of the utility has been the most central matter on Hill's agenda since the 2010 pipeline explosion in San Bruno. His critical view of the utility has only deepened since the devastating wildfires of the past few years.
But Hill has reveled in the role of legislator and he has stood out in the way he has kept focus on the larger issue of executive behavior at PG&E. To plunge into the complex and contentious details of regulation could prove less appealing for someone whose emotions drive his agenda.
"I finally figured out what motivates me in the Legislature," Hill said. "I get mad. That, I think, sums it up." Legislators are warned not to get emotionally attached to their pet bills — they could be defeated, they could be amended, they could be hijacked. "My problem is I get married to every one of them. If I didn't, I couldn't fight for them," he said.
LEGAL STUFF: The Board of Supervisors also has term limits — three terms of four years each — and Hill moved to the Assembly with two years left on his third term. But the term limits law, enacted by voters in 1980, only limits supervisors to three consecutive terms. It may require a legal opinion, but it looks like Hill can run again for the board.
IF NOT HILL, MAYBE MANHEIMER: San Mateo Police Chief Susan Manheimer, when asked, also acknowledged that she might consider running for the same board seat. Upon her retirement at the end of December, Manheimer will spend four months with her family, doing grandmother duty and trying to "decompress a little bit," she said.  After that, "I really do want to stay engaged in this city and county. I will be engaged. I just don't what that looks like yet." … She has ruled out applying for the San Mateo City Council seat being vacated by Maureen Freschet. "I'm not putting in for that seat," Manheimer said.
Mark Simon is a veteran journalist, whose career included 15 years as an executive at SamTrans and Caltrain. He can be reached at mark@smdailyjournal.com.
Note to readers: This story has been changed. Groom's supervisor seat is not up for election until 2022.