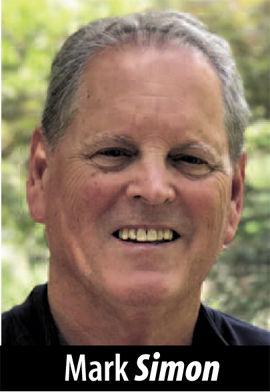 We know there will be a COVID-19 vaccine. Maybe not as soon as we would like but, at some point, a vaccine will be widely effective and widely available.
Those of us of a certain age can remember the moment when we lined up at a school auditorium — for me, it was Allen Elementary School in San Bruno — and we were handed a sugar cube. And with that, polio, a scourge that was destroying the lives of 20,000 Americans a year, was gone.
What amazes me to this day is that my parents didn't have to pay for the vaccine. It took a combination of reasons to make the vaccine available at no or minimal cost. The most striking, perhaps, is that vaccine developer Jonas Salk opted not to patent it. Millions of Americans (including local doctors and American Medical Association chapters) donated millions of dollars for the development of the vaccine through the March of Dimes. And since the federal government heavily funded the research, it was thought the American public should own the vaccine.
We can assume that the pharmaceutical companies that develop the successful COVID vaccine will patent it. And I understand that the price of a medication has to reflect not just the cost of a single dose, but the cost of developing the medication, which, by definition has to include all those attempts that were unsuccessful.
But could we do what they did in the early 1960s — raise enough money, one dime at a time, to give away the vaccine? And, it should be added, give it away to everyone. Because I suspect, uneasily, that while the polio vaccine was easy to get in my comfortable, suburban community, this might not have been the case elsewhere.
We have seen a remarkable array of behaviors during this epidemic. We have seen people substitute their own personal preferences for science and refuse to adhere to the basic requirements that would make this disease retreat. We also have seen widespread usage of masks and distancing in our communities. And we have seen a heartening outpouring of generosity in the distribution of food to those for whom the epidemic has been much more than an inconvenience.
It is hard to unite behind something that requires us to separate.
Still, I think of popping that sugar cube in my mouth and I think about that moment with some measure of pride in a nation that could unite behind a cure in such a selfless way.
SPEAKING OF MY HOMETOWN: San Bruno City Council candidate Stephan Marshall pledged recently that, if elected, he would forgo the salary paid to councilmembers. That's $486 a month or, for those of you who like multiplication, $5,832 annually. That's nothing to sneeze at, but he's also willing to pass on the health benefits available to councilmembers, which is valued at $2,228 a month or $26,736. In all, he'd be forgoing $32,568 in salary and benefits. At a time when the city is looking to cut costs, including, quite possibly, employee compensation, Marshall said he thought he should be willing to sacrifice the council compensation. … Meanwhile, Stephen Seymour, another San Bruno council candidate, has pledged on his Facebook page to clean up the city's downtown San Mateo Avenue, and shows as an example of the blight a newspaper rack with four boxes, three of them empty. The only one not empty is, ahem, the Daily Journal. Would it be better if all four boxes were full?
ALWAYS A LOCAL ANGLE: Many years ago, I joined some friends to watch their daughter perform in a production of "Grease," at St. Pius School in Redwood City. She was terrific, but when another girl began singing in one of the lead roles, I turned to my friends and said, "Who is that?" It was Linda Cardellini. Fast forward, and the local product has her second Emmy nomination for her role in Netflix's "Dead to Me." Her first was for a guest role in "Mad Men" as a Don Draper love interest.
TELL ME WHY: Last week, I invited you to write to me about any local candidate and tell me why you are supporting this person. So far, I've only gotten one response, and it was from the guy who suggested this. Nevertheless, I persist.
It has to be positive, it has to be 20 words or less and I'm not going to turn this spot into a platform for you to overwhelm me with comments. If you behave yourselves, I'll see if I can print some of them here between now and Election Day.
Mark Simon is a veteran journalist, whose career included 15 years as an executive at SamTrans and Caltrain. He can be reached at marksimon@smdailyjournal.com.