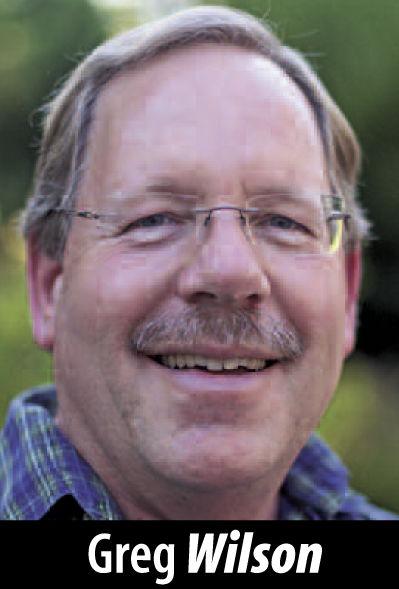 As I'm out and about I try to pay attention to our traffic patterns, hoping to perceive some magic solution that will alleviate today's heavy traffic. Unfortunately, I have yet to come up with any such solution. Short of requiring everyone to drive less — which is completely antithetical to our California way of life — we may just have to accept heavy traffic as the new normal, at least until our local economy changes.
Although I don't have a magic answer, I have noticed a number of ways in which construction projects, especially those on busy thoroughfares such as El Camino Real, affect the flow of traffic. For one, some projects require that a whole lane of traffic be taken out of commission for weeks or months at a time, as was the case with the construction of San Carlos' Trestle Apartments along El Camino Real. For another, most projects need to make connections to underground utilities such as water and sewer, requiring work crews to tear up the street. This too results in one or more lanes being taken out of commission, though usually for a much shorter time. The recent townhouse project at the corner of El Camino Real and Avondale Avenue was an extreme example of this: their underground utility work seemed to take forever.
And then there are the trucks. Construction projects invariably require some number of big, slow-moving trucks, which naturally impact our normal patterns. While a single truck doesn't have much of an impact, some project phases require a lot of trucks, which together can seriously interfere with traffic — even on streets other than where the project is located. Fortunately, some truck traffic can be scheduled for off hours. And in extreme cases, the city can warn residents of the upcoming impact. For instance, when a large concrete pour is about to take place, Redwood City often gives notice about the parade of cement mixers that'll soon be traveling to and from the work site.
Lately I've noticed that even projects under construction in Menlo Park are having an impact on our Redwood City traffic. My wife and I regularly drive a Meals on Wheels delivery route, primarily within Redwood City. Because the meals are prepared in Menlo Park, each week we find ourselves shuttling between the two cities along El Camino Real. Thanks largely to construction on Stanford University's Middle Plaza project, the last couple of weeks we've found ourselves sharing El Camino Real with a great many cement mixers and "transfer dump trucks": large dump trucks pulling a trailer, all loaded with dirt.
The Middle Plaza project is being constructed along El Camino Real at the southern end of Menlo Park, extending roughly from Middle Avenue to Cambridge Avenue. Beneath this project's six buildings (which will contain a mix of retail, non-medical offices, and residential units) will be a set of subterranean parking garages that altogether will accommodate just shy of 800 cars. Construction of that garage necessitates both a great deal of earth removal and a great deal of concrete pouring, resulting in the numerous construction vehicles we've been encountering.
These trucks have to travel to and from the site, of course, but why must they go through Redwood City? First off, consider the likely destinations. The cement mixers are presumably getting cement from the nearest local supplier, which is out at the Port of Redwood City. And I wouldn't be at all surprised to discover that at least some of those dump trucks are hauling their diggings to Strada Investment Group's large townhouse project, which is located on Maple Street near the port. Because that project's large site lies up against Redwood Creek, and because it needs to be raised by several feet to protect against future sea level rise, the contractor is currently trucking in a great deal of dirt.
There are a couple of ways to get from the southern end of Menlo Park to the Port of Redwood City area, but most involve numerous turns, somewhat narrows streets and long stretches of road running through mostly residential areas. Instead, the trucks appear to be taking what is clearly for them the widest, most straightforward route: north on State Route 82 (El Camino Real) and then east on State Route 84 (Woodside Road).
Just as you cannot make an omelet without breaking a few eggs, you cannot build a building without large trucks. Fortunately, construction projects have a finite life, and so the flow of trucks going to and from the Middle Plaza project, at least, will one day cease. But thanks to continuing demand for housing and office space not just in Redwood City but up and down the Peninsula, expect construction projects, and their associated vehicles, to affect Redwood City traffic for years to come.
Greg Wilson is the creator of Walking Redwood City, a blog inspired by his walks throughout Redwood City and adjacent communities. He can be reached at greg@walkingRedwoodCity.com. Follow Greg on Twitter @walkingRWC.