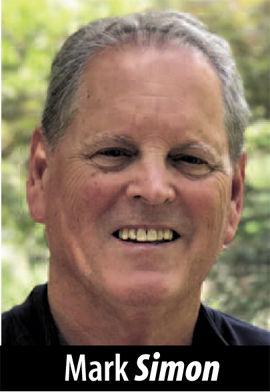 In the years I was fortunate to work for SamTrans and Caltrain, I would, on occasion, observe that there were a lot of transit experts and, apparently, none of them worked at the transit agency.
This thought comes to mind again in the wake of the letter to the editor of the Daily Journal from the Bay Area Council expressing unhappiness with my last column on the topic of a dubious poll by the council on merging BART and Caltrain. Unhappiness is not entirely accurate. Umbrage at my fecklessness might be more accurate, although always thought I had plenty of feck.
Interestingly, the letter suggests that my having worked at Caltrain undermines my view that a BART/Caltrain merger is a disastrous thought. Yes, much better to rely on the folks from a business organization who have no experience running any transit, anywhere, anytime.
What the letter bypassed, with head-spinning speed, is that the poll conducted by the Bay Area Council consisted of two questions, clearly tossed into a larger poll on Very Important Regional Stuff. And that the Bay Area Council issued a news release trumpeting the results of the poll as though it was proof that the general public loves this idea.
The letter then goes on to advise that I should write about putting an end to a "highly balkanized and inefficient network of transportation."
There are more than two dozen transit agencies in the Bay Area. Somehow, promulgated largely by a handful of individuals — none of whom has any experience putting a single bus or train in service — this has become an outrage.
The ideal goal, they say, is a "one-seat" ride so that someone could board transit in Walnut Creek and get to Menlo Park for work without changing buses, trains or flying cars. As the letter states, I should be writing, instead, to build support for "a more efficient and seamless regional transportation system."
But I don't accept the gospel that the region's transportation system is balkanized simply because there are more than two dozen transit agencies.
Transit in the Bay Area is much more complex than these folks want it to be. One major reason, by the way, is that there is a Bay in the way that really limits the options for going east-west, or west-east. The fact is, going north-south on the west side of the Bay is highly efficient.
The kneejerk thought that there should be fewer agencies, managed by a mega-agency, overlooks, for example, how poorly run BART, Muni and VTA are.
If I'm a Caltrain taxpayer and the railroad merges with BART, do I want a board dominated by representatives from the East Bay, Contra Costa and San Francisco to make decisions about my service in San Mateo County?
As for solving the commute, the real answer, one that you can see emerging all over the Bay Area, might just be more local transit to support the increased housing being designed to reduce the distance people will have to travel from home to work.
The Bay Area also has nine counties and 101 cities. Why is it only transit where multiple entities are dismissed as balkanized and inefficient?
Meanwhile, a bogus poll followed by an overblown news release is hardly the way for a regional business entity to lead a discussion on a "substantive question."
BACON IS BACK: Federal budget earmarks, dismissed by congressional Republicans a decade ago, are back, now that Democrats are in charge, and Peninsula representatives Jackie Speier and Anna Eshoo have not stood idly by.
Speier has requested a fairly modest $4.9 million for projects from East Palo Alto to Brisbane, including a sewer project in Millbrae, solar panels on the roof of the Burlingame community center, repairs to the Pacifica Pier and affordable housing renovations in Brisbane.
Eshoo has requested $11.3 million for projects from Woodside to the Santa Cruz Mountains, including traffic and road improvements on Woodside Road near Woodside High School and on Alameda de las Pulgas in Atherton, and a major renovation to the Palo Alto History Museum in the historic Roth Building.
The most intriguing of the earmarks is the $3.3 million request by Eshoo from Palo Alto for a pilot program for "appropriate resources" to respond to welfare and mental-health emergencies, rather than police, a hallmark of the "defund the police" movement.
In 2009, Speier bucked her party colleagues and slammed the earmark process. She vowed then to use a special Citizens Oversight Panel to review all earmark requests from her district. I found nothing about this year's review process on Speier's official website. We must assume this occurred.
Mark Simon is a veteran journalist, whose career included 15 years as an executive at SamTrans and Caltrain. He can be reached at marksimon@smdailyjournal.com.