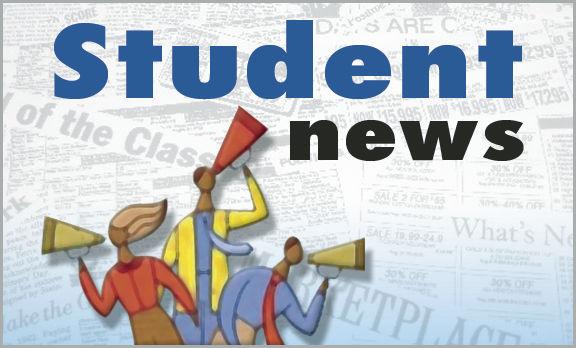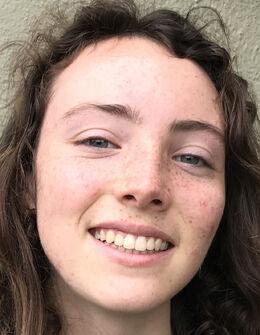 Of all the moments people have lost to the pandemic, lunch in the senior quad is a minor sacrifice but I spent high school eying those Adirondack chairs on the sacred, grassy ground, waiting for my turn. In the chaos of each school day, lunch exists as a moment of calm to sit in the sun and catch up with friends. My friends and I claimed a long picnic table sophomore year and we would pass around containers of humus and leftover pizza, trading bites. Someone would arrive in tears over a precalc test and we'd commiserate over how difficult it was while students around us chattered and cheered and leadership students played music in the background. As distance learning dragged on, these memories of lunch are some that I cherish the most — they feel like some of my most quintessential high school moments.
Watching case numbers steadily rise this winter, I slowly accepted that school would likely not reopen before I graduated. I mourned the loss of my senior year but eventually came to terms with it. So, I was shocked when the school sent out a survey in March, asking students to choose between returning to school in a part-time, hybrid-learning model or remaining online for the rest of the year.
Suddenly, I had the option to go back — back to those hallways, my locker and lunchtime. My expectations for the year, which I had long since relinquished, were now directly in front of me, taunting me. Returning meant reopening a healed wound — a small, masked glimmer of what my year could have been. I was happy with my prepandemic memories of high school and I risked tainting those memories if I returned. As a senior, I had the option to graduate with all of my positive memories of Burlingame and not return to a new socially distanced academic environment, so different from my memories of my beloved high school. Staring at my options, I hesitantly chose to return, deciding that if school was able to reopen I would rather be there than watching from afar on Zoom and missing out on the opportunity to have any portion of a typical senior year.
On April 1, I found myself walking through the A Building for the first time in 382 days — my first day of senior year, midyear. I followed the arrows directing me to stay on the right side of the hallway to my first period class, where I sat with two other students, listening to our teacher lecture both over Zoom and real-time. While I felt like I was learning in person as effectively as I would have over Zoom, the interaction with my classmates and my teachers was incomparable to being online. Sitting in class, I found myself having conversations with classmates who I hadn't spoken to since school closed last March and I met teachers I had never seen in person. When I was confused in class, I didn't have to text a friend or desperately hope my teacher would repeat themself, I could just turn and ask a classmate.
I thought I would never return to high school, but there I was, walking to journalism in room A120. Though I spent class at my desk on my computer — rather than running around campus tracking down interviews or talking to writers and page designers as I did in years past — being back in class made my world feel right, if only for a moment. At one point, walking through the hallways with a friend, I forgot that we had left. In such an abnormal world, those familiar hallways suddenly felt so normal, so familiar and reassuring.
At lunch, I walked to the senior quad where my friends sat, spread apart but in the warm, spring sun with their lunches. We talked about how strange and exciting it was to be back on campus, how difficult the econ quiz was and what our plans were for after school. It's been a long year of waiting and wishing but I think I'm finally a senior.
Amelia Harris is a senior at Burlingame High School. Student News appears in the weekend edition. You can email Student News at news@smdailyjournal.com.