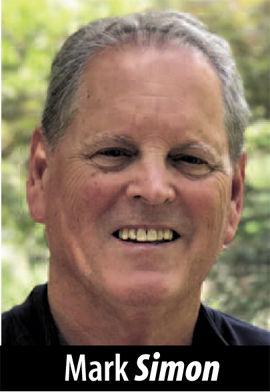 By the sheerest of coincidences, I happened to be in Washington, D.C., on the day 39 years ago when the Vietnam Veterans Memorial was formally dedicated. It proved to be one of the most meaningful experiences of my reporting life.
My wife and I were passing through Washington, pausing for a couple of days on our way to a business meeting of hers in New York City.
We were oblivious to the fact that it also was Veterans Day. We were the Vietnam generation and the war dominated our lives for much of our late teens and early 20s. I certainly did not want to fight anyone, in Vietnam or anywhere else, and the draft loomed large in my daily life. Until an odd day when someone pulled some pingpong balls out of a basket in Washington, and I got a high draft number — 278. An issue with which I had wrestled for years disappeared in an instant. It still strikes me as one of the strangest moments in my life.
So, we were not veterans, not soldiers and not all that interested in the military.
Then, almost by accident, I ran into about 30 vets from the Veterans Hospital in Menlo Park, which was doing groundbreaking work in the area of post-traumatic stress disorder. As part of their therapy, they had been formed into a chorus. They were going to be on a float in the Veterans Day parade that would precede the formal dedication. They had an honored spot — the last float in the parade.
I spent time talking to them, hearing their stories and, in many cases, witnessing the raw emotion they were feeling on that day. When the parade was over, they assembled on the steps of the Lincoln Memorial and sang, "America the Beautiful." It was every bit as moving as you can imagine.
As an aside, later that same day, my wife and I had a quick lunch at a local deli. There, at one table, were four men wearing the Medal of Honor. I stared. They nodded. If you have never done so, go online and read the citations associated with the Medal of Honor.
During the day, I had befriended a man who had been a captain in an armored unit in Vietnam. His unit was overrun and five of them, including the captain, had jumped out of their vehicles and were running for cover. One by one, they were shot, leaving the captain, also wounded, to drag them to safety. Four of them died. The captain was given multiple medals.
He told me this story as were walking toward the wall, a dark and swirling array of names, listed in chronological order based on the date these servicemen were killed. When we got there, he found the names of the four men from his unit, listed in order. He began sobbing.
Some years later, a friend of mine, the legendary B.T. Collins, led an effort to build a California Vietnam Veterans Memorial, which is located in a park adjacent to the state Capitol in Sacramento. There, the names are listed by hometown. With B.T.'s support, I wrote about several Peninsula men who had died in Vietnam.
One of my interviews was with a woman in East Palo Alto, the mother of twin boys. One had stayed home and one had been killed in Vietnam. She said that when the front door opens, she still expects to see her son come in. Just then, the front door opened and her surviving twin son walked through the door. Both of us had to pause for several moments.
It is the privilege of journalism to have these moments. You hope to come away from them with something more than notes in a notepad.
Those who fought in Vietnam did so for different reasons. For some, there were no other prospects. In the days of the draft, some just let it happen.
Many went for the finest of reasons — out of duty, out of love of country, out of a desire to serve. And they fought and died, as soldiers always do, for their brothers in arms.
And this is what stays with me. It is possible to oppose a war — there are any number of good reasons to do so. If you are looking for some, read "Where Men Win Glory," Jon Krakauer's book on Patrick Tillman.
But we can always — not just today — honor those who went to war, who were, and are, willing to put their lives at risk for each other and for our larger ideals.
Last week's column misstated an element of the redistricting plan authored by Rudy Espinoza Murray. The plan contains an undivided Belmont.
Mark Simon is a veteran journalist, whose career included 15 years as an executive at SamTrans and Caltrain. He can be reached at marksimon@smdailyjournal.com.