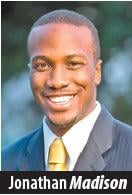 No one likes pain. Albeit a physical injury or illness, or an unbearable wave of grief, anxiety or depression, human beings naturally run from pain. Rather than facing our various sources of pain, many of us prefer a secret escape. After all, facing our giants is anything but easy, particularly if those giants come in the form of fatigue, disease, loss, stagnation, a deep wound from a relationship, or a seemingly unquenchable void.
If we are not careful, running from our giants can manifest another giant called addiction. Don't take my word for it. According to American Addiction Centers, the rate of substance abuse addiction in our nation is astounding. This raises the question: what do you do when you need an escape from the escape? The answer is simple, but holds within it life's most difficult lesson: facing the pain is the only way out.
Everything we do in life comes with a cost, especially when we do nothing at all to address our problems. I am convinced that no addict initially intended to be an addict. Nevertheless, addiction is often the reward for running from pain. The concept of rehabilitation insinuates that there will be a cost for overcoming one's addiction. The cost of facing one's pain is often costs less than running from it. As addictions have risen in our nation, so have the rate of drug overdoses, suicides, and yes, mass shootings. In my humble opinion, the most dangerous person is not the person struggling to face their pain, but the person who masks it in seismic proportions and, in their heart, no longer has a purpose beyond escape from that pain.
The problems we face in our nation are manifested in large part because we refuse to address the real problems brought about by unfathomable pain. Every time our nation has faced its pain, there were costly ramifications. The Civil War of 1862 cost our nation the deaths of more than a half million people. Many were ridiculed and harmed during the woman's suffrage movements of the 1920s. Many were arrested, lynched and killed at the height of the civil rights movements of the 1960s. Nevertheless, the moral conviction brought by these movements was necessary for the preservation of freedoms you and I hold dear today, such as the right to equal protection under the law and the right to vote.
Likewise, we have seen that the consequences of refusing to deal with our nation's pain have come at a much greater cost: a rise in race-based hate crimes, unprecedented political division and gridlock, broken families and innocent lives taken by mass shootings. If we are address our individual and national problems, we must understand two concepts about pain.
Pain humbles. I am humbled at the wisdom in King David's sentiments when acknowledged in Psalms 119:71 that, if it were not for his afflictions (pain that comes with correction), he would have lost everything. Our world and universe are shaped by correction. Every economy is subject to a boom and bust cycle. Every government regime is subject to overthrow. Every living thing is subject to death. Scientists even confirm that one day — billions of years from now — every conceivable form of light will end.
Pain can violently bring us down from high places, pride, shameful and unrealistic ways of thinking in life. Humility comes with a conviction that pride and success can never bring. Pain allows us to see ourselves for who we truly are: our flaws unmasked by successful careers; our challenges uncovered by crafty smiles and gestures; and our wounds unhidden by makeup, fancy social media posts and selfies.
It is in a person's most broken and vulnerable place that purification and healing is possible. It is the vulnerable place, not the strong place, that the miraculous can take shape.
Pain reshapes our perspective on our life and values. I am continually reminded that life's best perspective is looking up from the humility of failure rather than looking down from the potential blind spot of success. Pain gives us a new lens by which we see ourselves, our beloved families and loved ones, and the world around us. Without experiencing grief, we can never truly come to terms with the infallible love we had for a deceased loved one. Without experiencing correction, we can never truly learn from our mistakes. Without experiencing injury or illness, we will never truly be grateful for that which many of us take for granted daily — good health and a beating heart.
I do not suggest that grappling with pain is easy. Nevertheless, I do believe that the turning point for us as individuals and as a nation will begin when we face our pain instead of masking and running from it.
A native of Pacifica, Jonathan Madison worked as professional policy staff for the U.S. House of Representatives, Committee on Financial Services, from 2011-2013. Jonathan works as an attorney and can be reached via email at jonathanemadison@gmail.com.