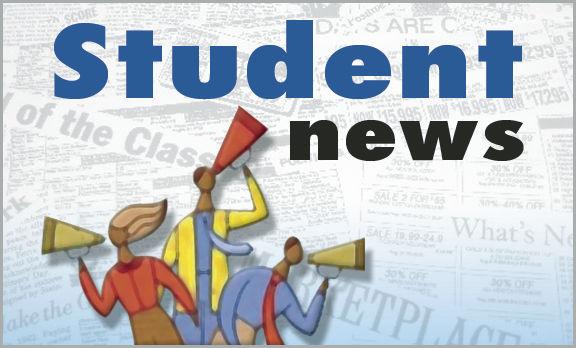 As we end week five of the state-ordered shelter in place, it is easy to look at the past few weeks as the beginning of a disheartening new reality. The San Mateo Union High School District recently canceled the rest of the school year and Gov. Gavin Newsom has suggested that, if schools return in the fall, the beginning of the school year will have continued social distancing and be different from what students are currently accustomed to. 
Though I am only a junior and not forced to sacrifice the rest of my high school experience like so many seniors, it is still disappointing to miss out on part of my high school experience. And while I recognize that school closure is for the greater good, it is still sad to get emails about track meets that are canceled, see deadlines for school newspapers that we can no longer print and know that my classmates and I are missing out on end-of-the-year festivities. 
Despite all the fear and unknowns in the world now, as I observe the ways in which my friends and other peers are coping with school closures I am amazed by the resiliency of my generation and the world. I want to take time to acknowledge the silver linings in this grim situation and focus on the positive ways people are dealing with the shelter-in-place order, especially high school students. 
When the lockdown was first announced, I worried that my family and I would drive each other crazy, forced into spending so much time together. While we have our moments, I've come to value the time we have spent. We recently completed our first 1,000-piece jigsaw puzzle, have been watching classic movies and going on family walks and bike rides. Knowing that I only have a year and a half at home before I leave for college makes this time more meaningful and we've been engaging in more family activities than we would usually be able to amid the throes of normal life. 
My friend group, and teenagers across the world have been building on our technological savviness to remain connected. Not only are we holding group FaceTime and Zoom calls, we've also been watching movies together on Netflix Party and working out together over Zoom calls. My friends and I recently organized a more than 6-feet apart hangout in which we drove to the school parking lot and hung out in the trunks of our cars. Though none of this is a perfect substitute for good old-fashioned in-person contact, we're finding ways to maintain our sanity as best we can.   
Many people have been learning new skills in quarantine, adults and children alike. However, for teenagers who are usually overwhelmed with school work, extracurricular activities and college-related tasks, the ability to explore new interests is especially exciting. I have been learning Italian through an online app, I have a friend who is learning to play the banjo, another who is taking calculus online, others still who are learning family recipes or trying to get in shape. Most teens would not have time for these activities during a normal school year but now we are able to pursue things that interest us, a previously rare opportunity. 
I recognize how dire this situation is, and for people whose families have been hit by the coronavirus, this time is anything but relaxing. I also understand that everyone is sacrificing something to try and remain healthy, but for many of us teens and young adults, this feels like a monumental loss of our social lives. I find that rather than getting pulled down by the current news, it is beneficial to appreciate the positive of the situation, where we can find them. I appreciate the ways in which people are coming together to support one another and adapt to these changes and I'm both proud and amazed at the resiliency of our community at this time.
Amelia Harris is a junior at Burlingame High School. Student News appears in the weekend edition. You can email Student News at news@smdailyjournal.com.